State of Decay 2: Neue Infos von der E3 zum Co-Op, neuen Features + mehr
Die Entwickler von Undead Labs haben sich für die Xbox Daily Show mit Larry Hryb zusammen gesetzt und ein wenig über State of Decay 2 gesprochen. Dabei verrieten sie ein paar neue Details zum Co-Op Modus und den unterschiedlichen Zombiearten, denen ihr im Spiel begegnen werdet. Darüber hinaus gingen sie auch auf ein paar weitere Neuerungen im Spiel ein. Dazu zählen ein verbessertes Charaktersystem, anpassbare Fahrzeuge und mehr.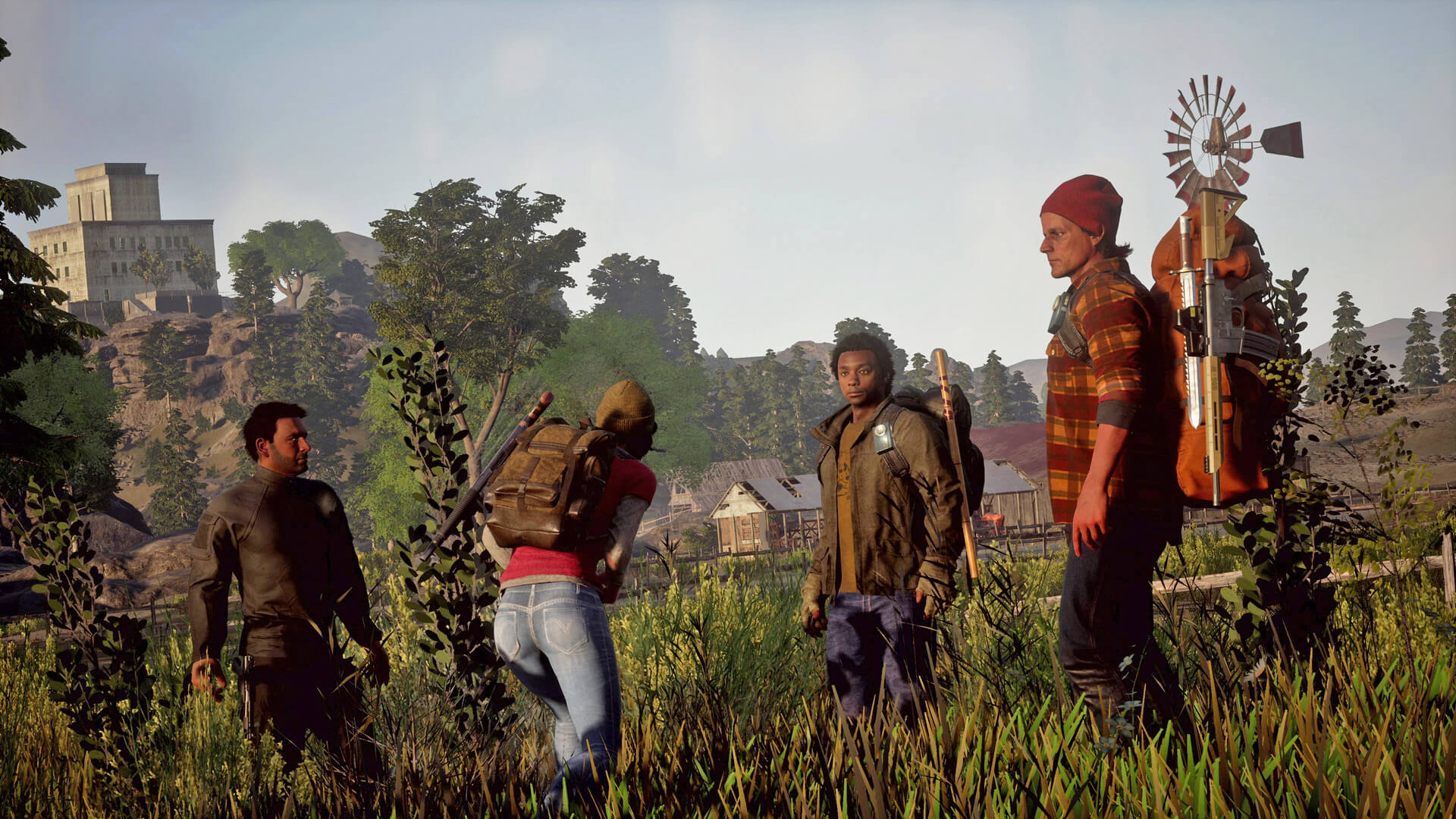 Die Geschichte von State of Decay 2 spielt 15 Monate nach den Ereignissen des ersten Teils. Die Lage der Welt hat sich weiter verschlimmert und kein Ende ist in sicht.
Helfer nehmen Einfluss auf die Spielewelt des Hosts
In State of Decay werdet ihr erstmals die Möglichkeit haben, die Story zusammen im Co-op zu erleben. Der Modus ist in erster Linie zur Unterstützung gedacht. Während ihr im ersten Teil den euch gegebenen Bedrohungen alleine gegenüber gestanden habt, könnt ihr nun Freunde dazu einladen euch zu Helfen, oder aber diese bei ihren Missionen unterstützten. Dabei nehmt ihr als Helfer durch eure Handlungen immer nur Einfluss auf die Spielewelt des Hosts, d.h solltet ihr auch einen eigenen Speicherstand haben, bleibt eure Spielwelt selbst unberührt.
Loot und Charakterfortschritt werden übertragen
Anders verhält es sich bei dem gesammelten Loot und eurem Charakterfortschritt. In der Session von Freunden steigt ihr ebenfalls im Level auf und könnt zudem das gesammelte Loot mit in euer eigenes Spiel rüber nehmen. Wie die Entwickler weiter mitteilten, werdet ihr als Helfer immer andere Dinge als euer Host finden. Dadurch wird gewährleistet, das ihr euren Freunden nichts weg nehmt. Zugleich ist es außerdem ein Anreiz, andere bei ihren Erkundungen zu unterstützen und ihnen dabei zu helfen ihre Basis zu verteidigen oder Gebiete zu säubern.
Die richtige Strategie, Entscheidungen, mutierte Zombies und Verbesserungen
In State of Decay 2 werdet ihr erstmals neben normalen auch mutierten Zombies begegen. Diese Freaks und Juggernauts sind beispielsweise stärker oder schneller als die gewöhnlichen Zombies.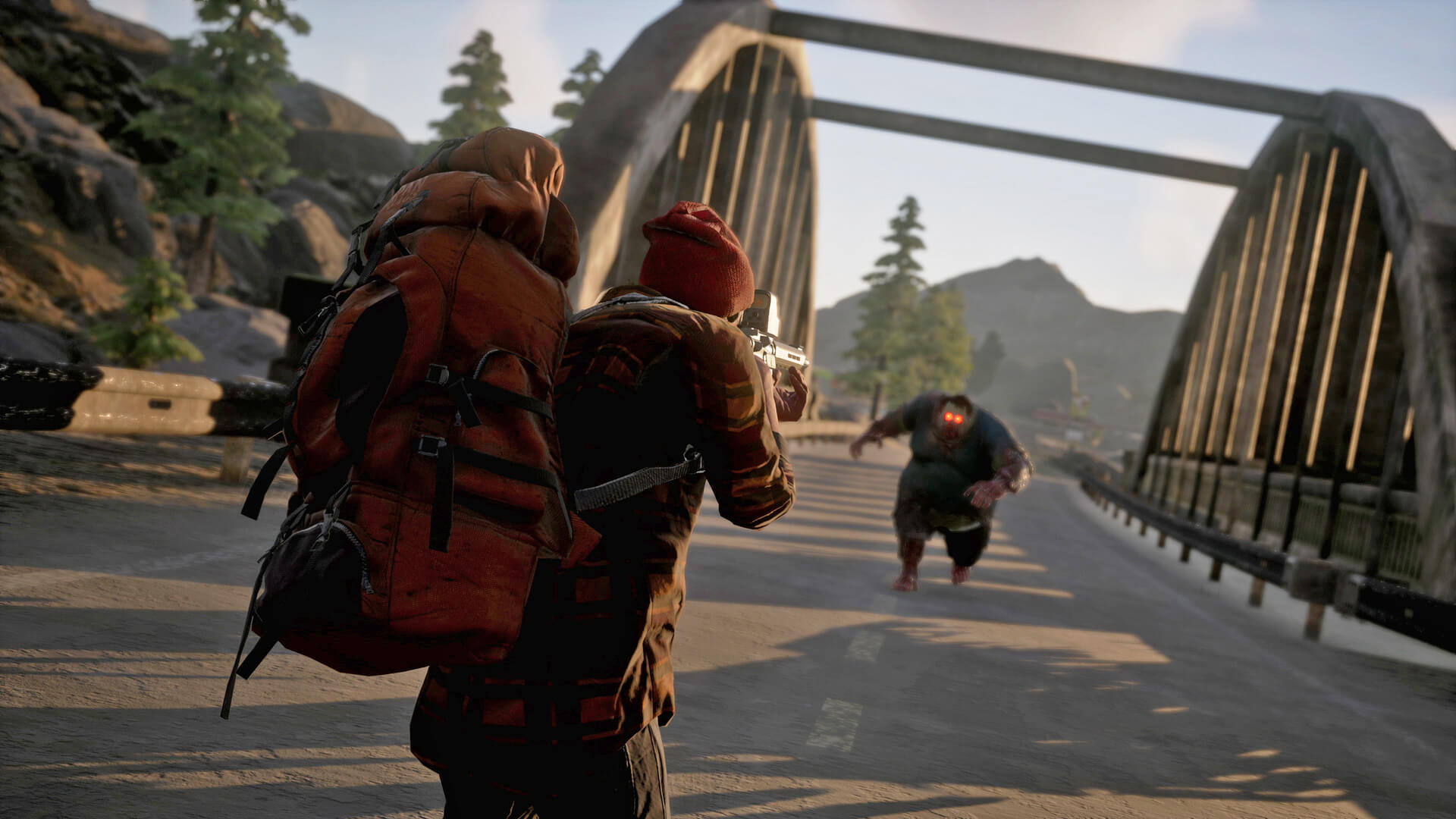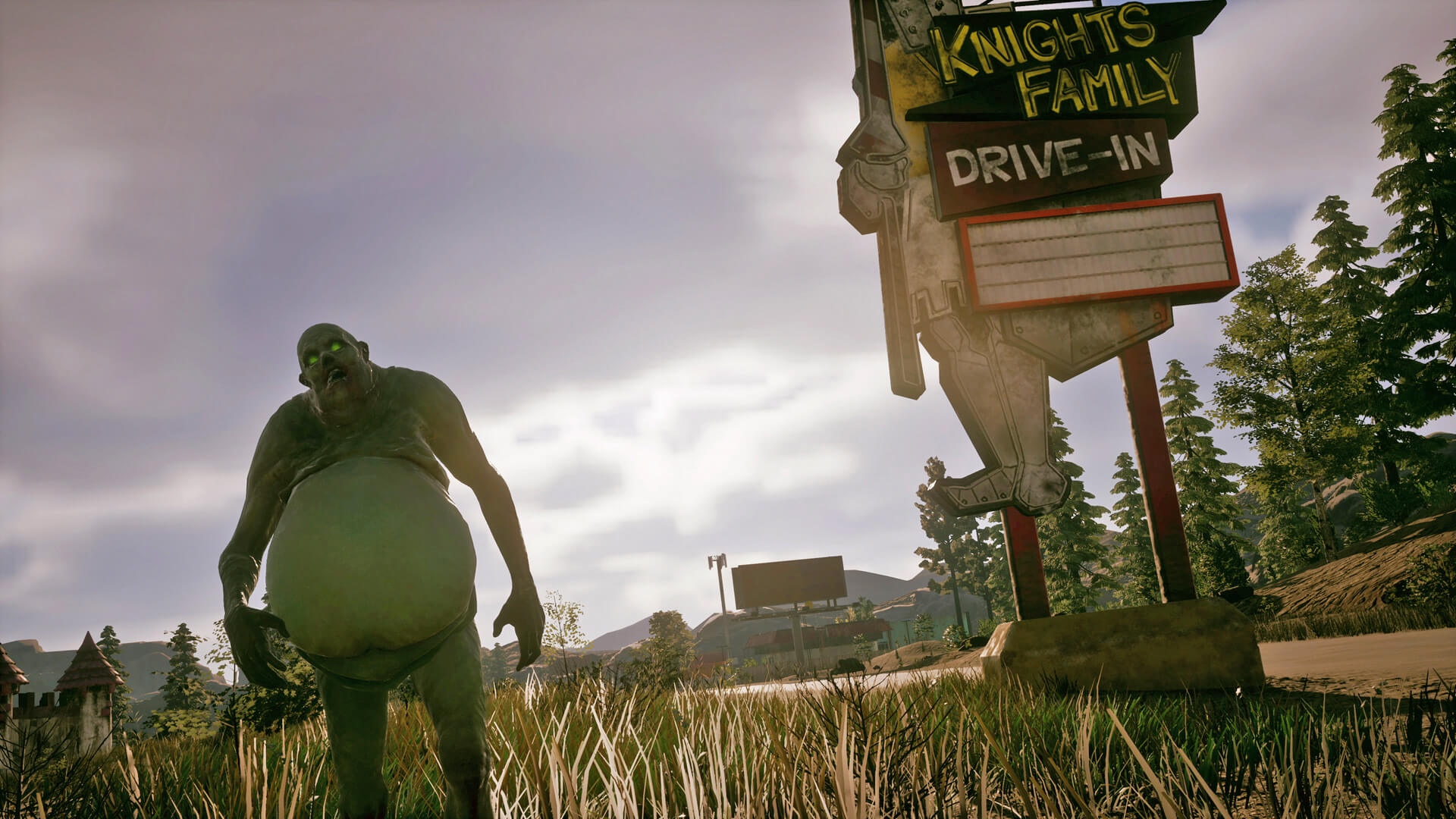 Außerdem werdet ihr im Verlauf des Spiels des Öfteren vor diverse strategische und auch moralische Entscheidungen gestellt. So müsst ihr beispielsweise entscheiden, wie ihr Ressourcen innerhalb der Community einsetzen und verteilen werdet oder ob ihr Menschen außerhalb helft, sie tötet oder sterben lasst. Es ist alles eine Frage der richtigen Taktik, so die Entwickler weiter. Es geht nicht nur darum alle Zombies zu erledigen, sondern darum die Situation unbeschadet zu überstehen. Nicht immer ist der Einsatz von Schusswaffen der beste Weg, da die Schüsse von naheliegenden Zombie Horden wahrgenommen werden können und diese auf euch aufmerksam machen. Daher sollte das Abfeuern von Waffen eure letzte Wahl sein. Mit Leuchtpistolen könnt ihr außerdem eure Helfer aufmerksam machen, damit diese zur Unterstützung vorbeikommen.
Neuerungen im Gameplay, Verbesserungen, Änderungen
Eine der Neuerungen in State of Decay betrifft eure Homebase. Geräusche von Generatoren, Bauarbeiten oder Sniper Spots können nun Zombies auf euch und eure Basis aufmerksam machen. Das führt dazu das euch Horden überrennen können. Zudem wurde die Verwaltung eurer Community vereinfacht. Dazu haben die Entwickler die Ansicht und die Menüs übersichtlicher gestaltet. So könnt ihr besser erkennen, wohin Ressourcen gehen, wie hoch eure Bestände sind, was benötigt wird und vieles mehr. Außerdem können in State of Decay 2 alle Fahrzeuge Upgrades erhalten. Dazu zählen vergitterte Fenster, wie ihr sie bereits im E3 Gameplay Trailer sehen konntet und mehr.
Erweitertes Skillsystem
Dem Magazin Gamespot gewährten die Entwickler von Undead Labs weitere Einblicke hinter den Kulissen. Ähnlich wie im Vorgänger, könnt ihr auch in State of Decay 2 zu Beginn aus zufällig generierten Charakteren mit einzigartigen Fähigkeiten und Eigenschaften frei wählen. Im Vergleich zum ersten Teil wurden jedoch noch vielfältigere Charaktere geschaffen. Außerdem wurde das Skillsystem erweitert und bietet euch umfangreichere Möglichkeiten in der Charakterentwicklung. Eure Fertigkeiten können nun durch Upgrades und Perks ausgebaut werden.
State of Decay soll Anfang 2018 auf Xbox One, Xbox One X und Windows 10 PC erscheinen.
State of Decay 2 - E3 2017 - 4K Trailer