CoD WW2: "Resistance" DLC erscheint am 1. März für Xbox One & PC
Nachdem die Erste Erweiterung "Resistance" bereits für die Playstation 4 erschienen ist, folgt nun am 1. März auch die Veröffentlichung für Xbox One & PC. Die Erweiterung beinhaltet drei Multiplayer-Karten, eine neue Kriegsoperation und das nächste Kapitel für den Nazi-Zombie-Modus:  "The Darkest Shore". Wie das Entwicklerstudio nun via Twitter mitteilte, dürft ihr euch morgen auf die Premiere eines neuen Trailers freuen.
Official Call of Duty®: WWII - The Resistance DLC 1 Trailer
Die Erweiterung in der Übersicht:
Mehrspielerkarten
Occupation: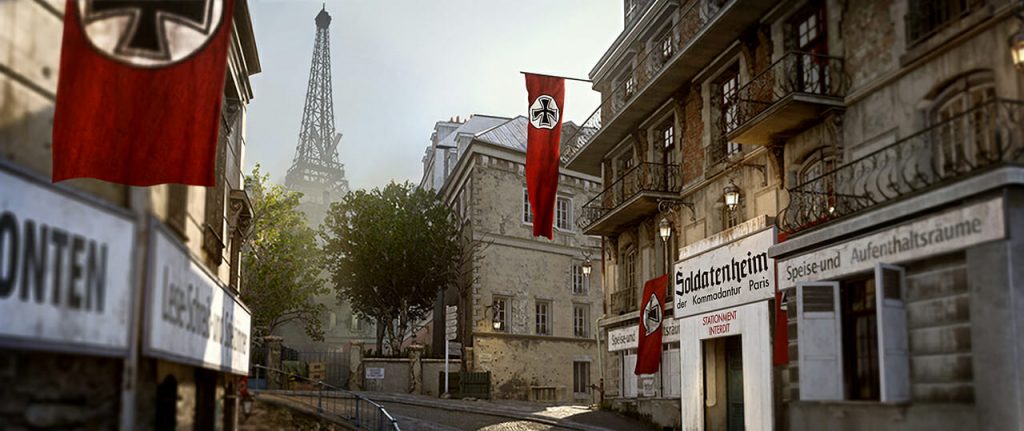 In diesem Remake der klassischen "Call of Duty: Modern Warfare 3" Multiplayer-Karte "Resistance" kämpfen sich die Spieler durch die Straßen und Geschäfte des, von Deutschen im Zweiten Weltkrieg besetzten Paris. Euch erwarten Mid-Range Gefechte auf Langen Seitenstraßen. Zudem bieten nahe gelegene Häuser und Ladenfronten defensive Positionen für einen Hinterhalt und um sich zu sammeln.
Valkyrie: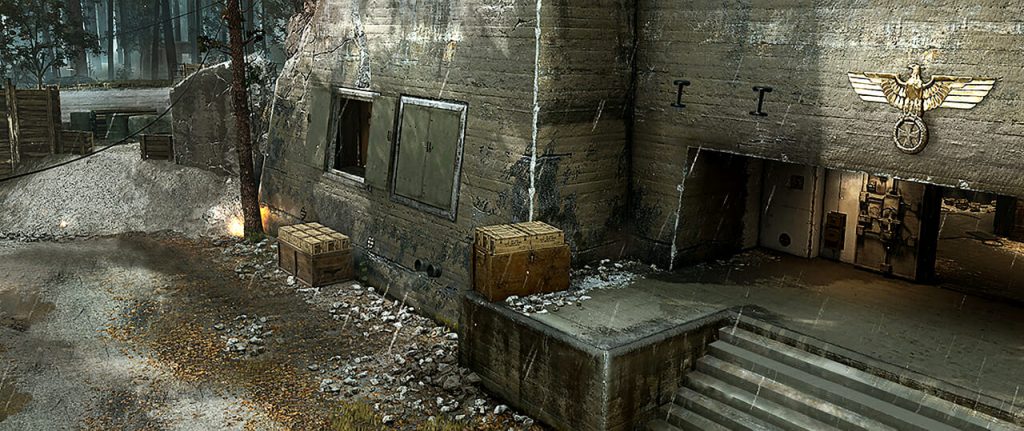 Diese Karte verfrachtet euch in den Masurischen Wald, Ostpreußen. Dieoo Karte ist inspiriert von der Wolfsschanze, Hitlers Ostfront Hauptquartier während Operation Barbarossa, der Nazi-Invasion der Sowjetunion. Euch erwartet eine mittelgroße Karte mit Gefechten, herum um ein gefährliches Zentrum,  das von mehreren Kontrollpositionen und montierten Maschinengewehren abgedeckt wird.
Anthropoid: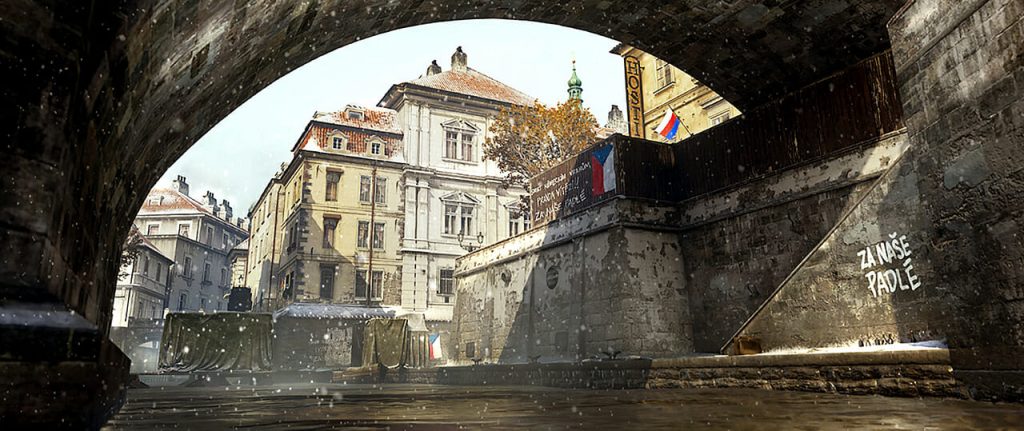 Diese Karte schickt euch in eine Schlacht in Prag, Tschechoslowakei. Sie wurde inspiriert von Operation Anthropoid, dem berühmten Attentat auf einen hochrangigen deutschen Offizier während des zweiten Weltkriegs. Euch erwartet eine durch einen Fluss geteilte Karte mit langen Flanken, die von Scharfschützen für Fernangriffe benutzt werden können.
Kriegsmodus:
Operation Intercept:

Zombie Mission
The Darkest Shore:

The Darkest Shore folgt unseren Helden in das nächste Kapitel ihrer gefährlichen Reise. Nur wenige Tage nach der schrecklichen Katastrophe von Mittelburg erhielt die Crew neue Informationen, die vermuten lassen, dass sich Doktor Straub auf einer Insel nördlich von Deutschland aufhält. Die in Nebel gehüllte Insel ist von Nazi Luft- und Seemächten geschützt – und in ihr von Untoten besiedelt. Marie, Drostan, Olivia und Jefferson müssen all das und noch viel mehr bekämpfen, um die Mysterien aufzudecken, die sich dort verbergen.
Keine News mehr verpassen? Folgt uns auf Facebook