PUBG: Xbox One Update #11; Infos zum Inhalt & Release; Tests in Kürze abgeschlossen
Bluehole wird die internen Tests am PUBG Xbox Patch #11 morgen abschließen. Sofern keine weiteren Probleme festgestellt werden können, wird die Aktualisierung am Mittwochmorgen um 9 Uhr zum Download bereitstehen. Mit Update #11 sollen weitere Fehler behoben werden, größere Inhalte sind hier noch nicht zu erwarten. Das bedeutet auch, dass die neue Wüstenkarte sowie dass Emoji-System noch auf sich warten lassen. Sobald sich die größeren Content Updates der Fertigstellung näheren, werden weitere Informationen dazu geteilt und Testserver online gehn. Die Patch Notes findet ihr dann nach der Veröffentlichung wie immer hier auf unserer Seite.
We'll wrap up testing on #PUBG #Xbox Patch 11 tomorrow, if no issues we'll be looking to push this live ~1am Wednesday PST. This is a bug fixing patch, not a major content drop. We will have more on test server content as we get closer to release. Thanks!

— Nico (@nico_bihary) March 20, 2018
Reminder: Belohunung für alle Spieler
Kürzlich erreichte die Xbox Game-Preview Version mit 5 Millionen Spielern einen neuen Meilenstein. Als Belohnung erhalten alle Spieler, die bis Donnerstag, den 22.3.2018 einen Charakter erstellt haben, die PUBG5-Jacke kostenlos.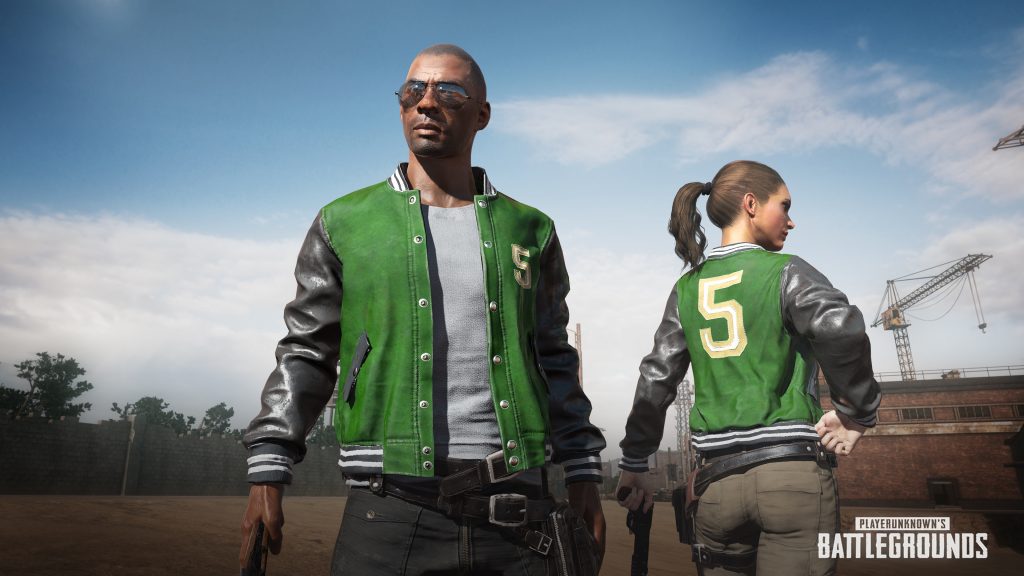 Die kommenden Wochen und Monate
Das Entwicklerstudio "Bluehole" wird der Xbox One Game Preview Version in den kommenden Wochen und Monaten weitere Inhalte und Verbesserungen spendieren. Dazu zählen die bereits oben erwähnte Wüstenkarte "Miramar" und ein Emote-System. Außerdem werden auch neue Items zur Charakter-Anapassung ins Spiel integriert und weiter an der Spielperformance gearbeitet. Unter anderem soll durch Optimierungen der Kartenassetts, den Charaktermodellen und Partikeleffekten eine stabilere Framerate erreicht werden. Durch die Einführung von Testservern könnt ihr künftig größere Inhalte vorab testen und dabei helfen, diese zu verbessern. Eine Übersicht aller geplanten Neuerungen könnt ihr der kürzlich veröffentlichten "Roadmap" entnehmen.