Modern Warfare 4: Synchronsprecher Craig Fairbrass sorgt für Verwirrung
Der Schauspieler und Synchronsprecher "Craig Fairbrass" sorgte mit seiner Biografie auf Twitter für reichlich Verwirrung. Dort listete er unter seinen Referenzen die Spiele CoD MW1/2/3/4. Inzwischen hat er Modern Warfare 4 wieder aus seiner Mini-Biografie entfernt. Doch das reichte aus um nun die Gerüchteküche anzukurbeln. Bereits 2011 nahm Fairbrass die offizielle Ankündigung von "Modern Warfare 3" vorweg. Damals sprach er in einem Interview mit talkSPORT, einem Sportradio in Großbritannien über seine Arbeiten an einem neuen Projekt mit Activision, schnell war allen klar, das es dabei um Modern Warfare 3 gehen könnte.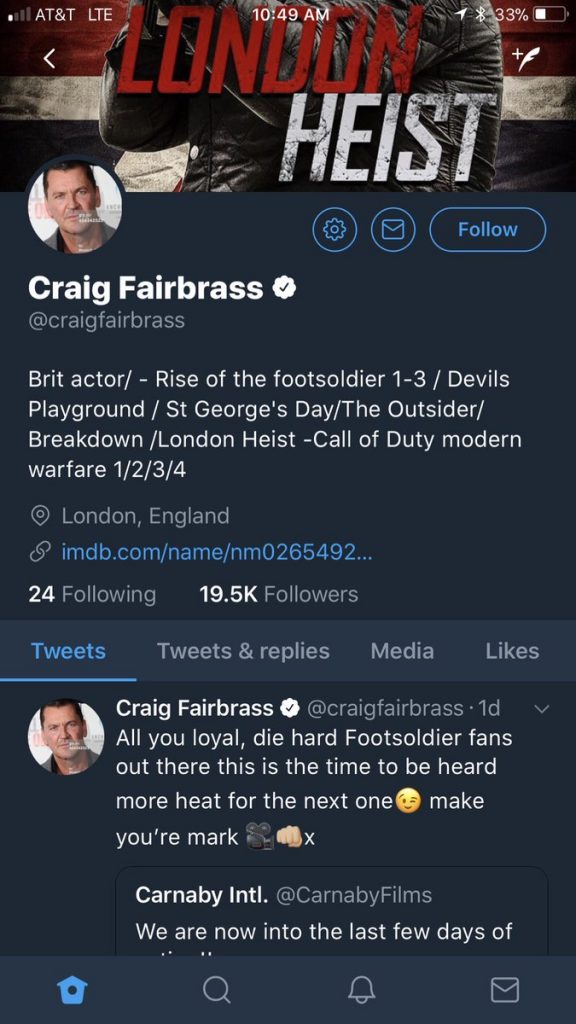 Craig Fairbrass sprach unter anderem die Rolle von Gaz in Mordern Warfare 1,  Ghost in Modern Warfare 2 und Sgt. Wallcroft in Modern Warfare 3. Zudem lieferte er auch Synchro für Infinite Warfare Ob sich nun tatsächlich ein weiterer Teil der "Modern Warfare" Reihe in der Entwicklung befindet, bleibt abzuwarten. Da die Reihe als abgeschlossen gilt, ist es eher unwahrscheinlich. Auch Fairbrass dementierte die Entwicklung etwas später via Twitter.
Dort schreibt er: Hier gibt es ein wenig Verwirrung und Überreaktion. Ich hatte schon immer alle 5 CoD Spiele, an denen ich mitgewirkt hatte, hier in meiner Biografie auf Twitter.
Bit of confusion and over reaction here, as I've always had the 5 COD games I've worked on, on my mini bio on twitter- any clarification need just look on IMDB.

— Craig Fairbrass (@craigfairbrass) March 21, 2018
Die Frage ist nun, ob Fairbrass neben "Modern Warfare 1 bis 3" und "Infinite Warfare" auch "Modern Warfare Remasterd" mit zählt, wodurch er auf ins gesamt fünf Teile kommt, oder ob er schon in ein neues Projekt von "Infinity Ward" involviert ist, und es sich bei diesem wirklich um eine Fortsetzung von der "MW-Reihe" handelt.