PUBG: Erste Bilder & ein Video zur neuen 4×4 Karte von der GDC 2018
Auf der Game Developers Conference 2018 wurde ein erstes Video zur kommenden 4x4km mini Karte für "PUBG" gezeigt. Da es sich hierbei um eine kleinere Karte handelt, dürft ihr viel intensivere und schnellere Spiele erwarten. Die höhere Spielerdichte auf engerem Raum wird zwangsweise zu kürzeren Matches führen. Inspiriert wurde die Karte von Locations in Südost Asien.

ICYMI at my @Official_GDC talk, here's an early WIP preview of our 4x4km map, coming soon to the new @PUBATTLEGROUNDS Experimental Test Servers!#ThisIsBattleRoyale pic.twitter.com/JGRv57A7ST

— PLAYERUNKNOWN (@PLAYERUNKNOWN) March 23, 2018
Die neue Insel verfrachtet euch in ein dichtes Waldgebiet mit einem verzweigten Fluss, der sich vertikal durch das Zentrum schlängelt. In   dem kurzen GDC-Clip zeigte Brendan Greene einen blauen See und eine Draufsicht auf ein kleines Dorf, betonte aber, dass die Karte noch in der Entwicklungsphase sei.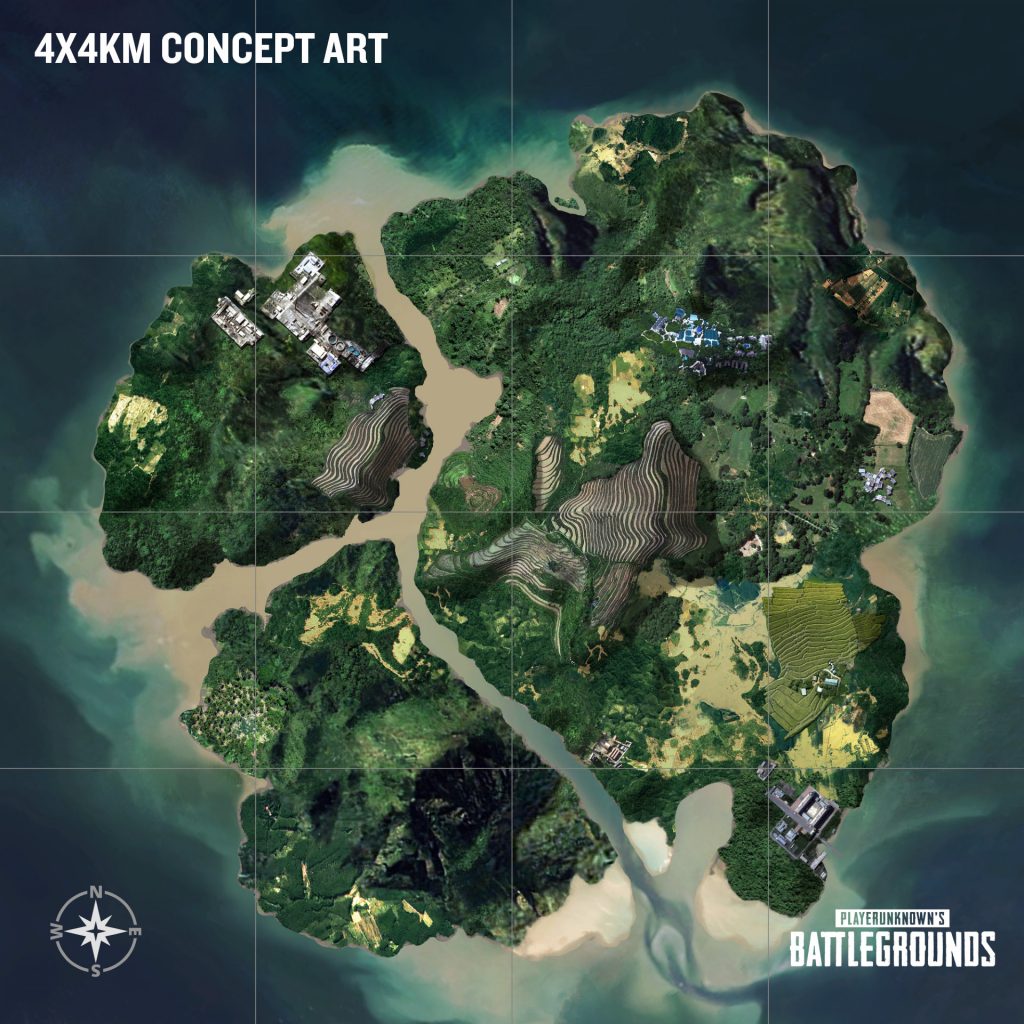 Neue Bilder von der GDC 2018
Sobald es offizielle Bilder gibt, werden wir diese in unserem Beitrag für euch ergänzen.