Destiny 2: Termin zu neuem Raid-Lair "Sternenschleuse" & mehr
Am 8. Mai veröffentlicht Bungie mit "Kriegsgeist" die zweite Erweiterung für Destiny 2 und gibt damit den Startschuss zu Saison 3. Satelliten aus dem Goldenen Zeitalter krachen in die Oberfläche des Hellas-Becken auf dem Mars. Gletscher tauen und der Kern des Kriegsgeists Rasputin kommt darunter zum Vorschein – genau wie eine uralte Schar-Armee, die ihn unbedingt zerstören will. Destiny 2-Erweiterung II: Kriegsgeist kommt mit neuen Aktivitäten, neuen Waffen und Ausrüstung, mehr Endgame-Content und einer ganz neuen Story.
Spire of Stars

Zum neuen Content zählt auch der neue Raid Lair "Spire of Stars". Darin kehrt ihr mit einem Einsatztrupp aus 6 Mutigen zur Leviathan zurück, um die "Sternenschleuse" zu erobern, die am 11. Mai um 19:00 MESZ live geht. Anfang dieser Woche tauchten bereits zwei Konzeptgrafiken zu möglichen Waffen Drops für "Spire of Stars" auf.  Darunter ein Fusionsgeweher und eine Sidearm Waffe.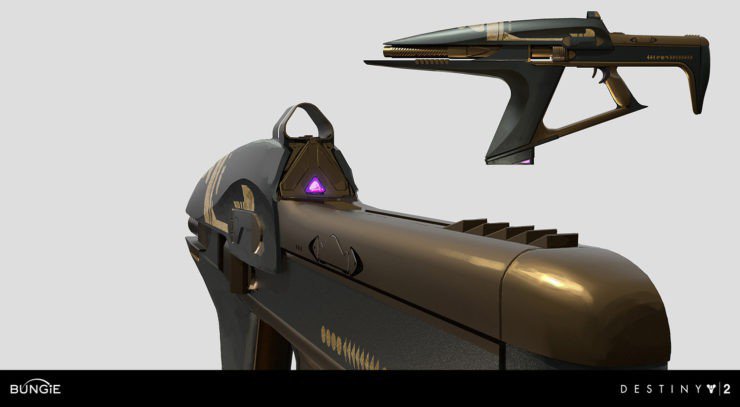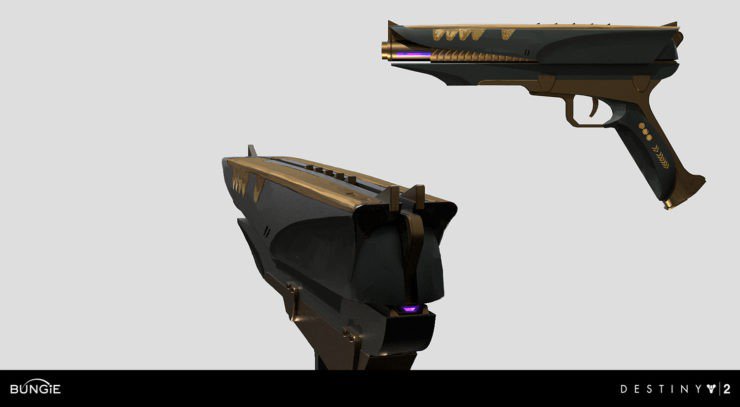 Daniel Auchenpaugh, Rewarddesigner für Destiny 2, bestätigte via Twitter, dass bei den ersten beiden Raids der Loot-Pool eine höhere Power-Ausrüstung bereithalten wird, um Spielern zu helfen, auf Level 380 zu kommen.
Neue kooperative Endgame-Aktivität
"Eskalationsprotokoll" ist ein öffentliches, von Spielern ausgelöstes Event auf dem Mars, bei dem Spieler mit ihrem Einsatztrupp und anderen mutigen Hütern immer stärker werdende Wellen aus Feinden und mächtigen Bossen besiegen müssen. Ortet und aktiviert das Eskalationsprotokoll, dann übersteht sieben Wellen, die Welle um Welle stärker werden, damit ihr exklusive neue Rüstung und Waffen einheimsen könnt.
Season 3
Zusammen mit der Veröffentlichung von "Kriegsgeist" geht auch eine neue Saison an Gameplay-Updates für alle Spieler von Destiny 2 los, darunter sind mächtige Upgrades an den Exotischen Waffen, die Einführung von Rängen im Schmelztiegel, neue Schmelztiegel-Karten, Privatmatches, Modifikatoren für Heroische Strikes, Multi-Geste, zusätzlicher Tresorplatz und vieles mehr.

Exotisches Waffen-Tuning wird die einzigartigsten Gegenstände in eurem persönlichen Arsenal aufmotzen.


Saisonales Schmelztiegel-Ranking bringt euch neue Gelegenheiten, um mit euren Fähigkeiten anzugeben und einige echt heißbegehrte Waffen in den kompetitiven Arenen zu gewinnen.

Neue Schmelztiegel-Karten bedeuten neue Orte, an denen Hüter sich im Schmelztiegel messen können. Alle Spielersuche-Playlisten featuren "Kernschmelze" und "Einsamkeit".

Privatmatches geben euch volle Kontrolle über euer Erlebnis. Erstellt euer eigenes Match und ladet ein, wen ihr wollt.
[Anmerkung: Ihr müsst die Erweiterung kaufen, um die neuen Karten in Privatmatches spielen zu können.]
Diese Saison 3-Updates werden allen Destiny 2-Spielern zur Verfügung stehen, egal ob sie "Kriegsgeist" besitzen oder nicht. Vollständige Patch Notes gibt es am 8. Mai.
Bungie Developer Insights – Exotics & Crucible