CoD WW2: DLC#2 The War Mashine ab sofort auch für XB1 & PC verfügbar
Ab heute steht die Zweite Erweiterung "The War Mashine" auch für Spieler auf Xbox One und PC bereit. Der DLC beinhaltet drei neue Mehrspielerkarten und eine Kriegsoperation. Darüber hinaus erhaltet ihr das nächste Kapitel für den Zombie Modus. Nachfolgend gibt es alle Details.
Trailer:
Official Call of Duty®: WWII - The War Machine DLC 2 Trailer
Alle Infos zum DLC
Karten:
Dunkirk – Stellt euch am Strand und an der Strandpromenade der französischen Küstenstadt Dunkirk dem Kampf. Diese Karte bietet einen offenen, gefährlichen Strandbereich, der von engen Innenräumen durch die Gebäude entlang der Strandfront flankiert wird. Sniping kann hier effektiv sein, aber aggressiver Run- and Gun Spielstil kann sich auch auszahlen. Bleibt wachsam und haltet die Augen offen.

 Ägypten – Zum ersten Mal in Call of Duty: WWII bringt SHG die Spieler auf die Schlachtfelder von Nordafrika und den Pyramiden von Ägypten. Spieler kämpfen in und um die antiken Ruinen und Wahrzeichen von Gizeh. Die Karte verfügt über einen Innentempel in der Mitte, der sich während intensiver Domination-Matches mit offeneren Außengassen zu beiden Seiten aufheizt. Sie bietet etwas für jeden Spielertypen.

V2 – Willkommen bei V2 – einem Raketenentwicklungs- und Testgelände im ländlichen Deutschland. V2 ist eine kleine, ultraschnelle Map, die keinen Moment nachlässt. Der Starttrum im Kartenzentrum bietet eine gute Aussicht. Hier werden Short– bis Midrange-Kämpfe überwiegen. Macht euch bereit für schnelles und furioses Gameplay.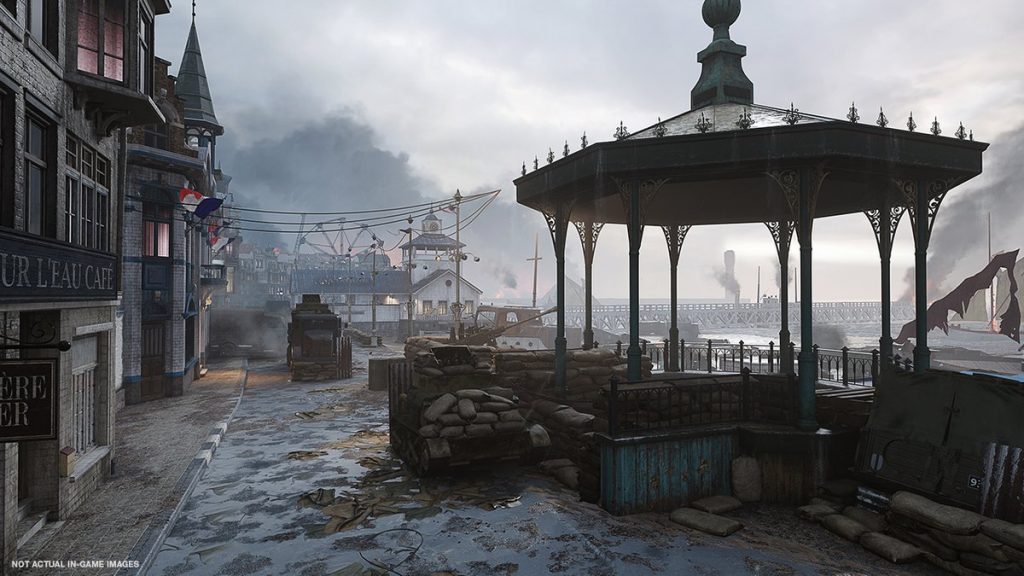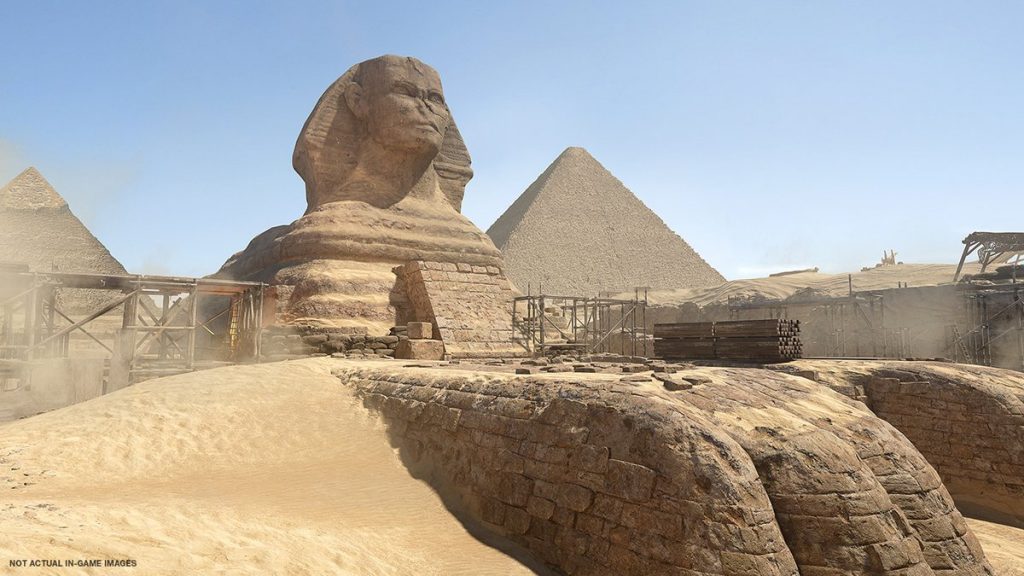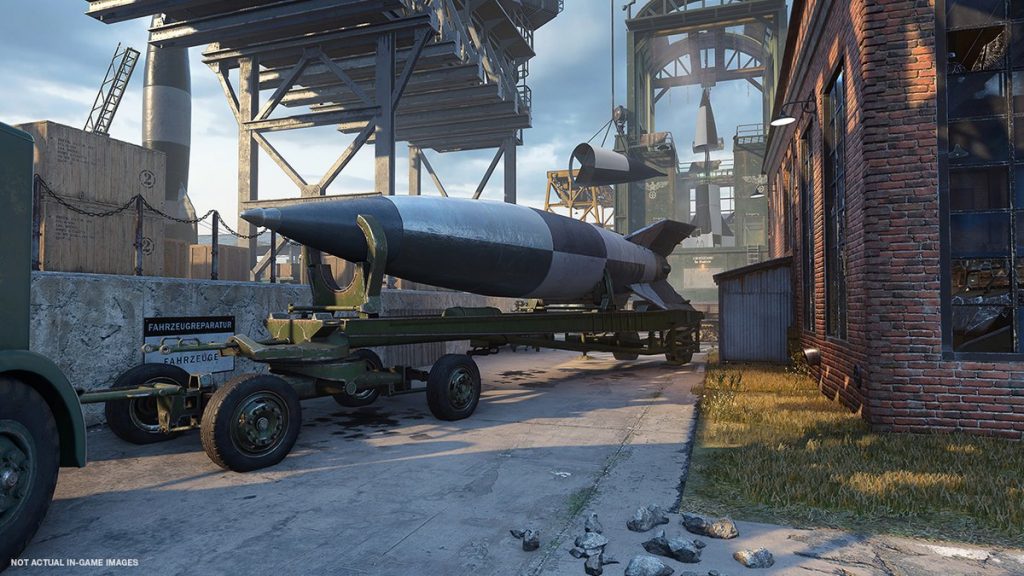 Krieg
Operation Husky: Schließt euch den Alliierten bei der Invasion Siziliens an, einem der Hauptschläge gegen die Nazi-Kriegsmaschine. Im Schutze der Dunkelheit müsst ihr Informationen über feindliche Häfen sammeln und diese dann übermitteln. Dann müsst ihr in einem Kampfflugzeug das Bombergeschwader auf seinem Weg schützen und die feindlichen Ziele zerstören.
Zombie
The Shadowed Throne: Das nächste Kapitel schickt unsere Helden in das Herz von Nazi-Deutschland, um sich einem verzweifelten und mörderischen Regime zu stellen. Berlin brennt, und Doktor Straubs monströse Armee ist scharf darauf, seine Stadt von den alliierten Invasoren zu säubern. Begleitet Marie, Drostan, Olivia und Jefferson auf ihrem Abstieg in den Wahnsinn – in eine Stadt voller Terror, Blut und Krieg, während Nazi-Zombies aus dem Schatten der Geschichte heraustreten.