PUBG [Info-Post]: Testphase #4 zu Sanhok verlängert
Die Testphase zur neuen Karte "Sanhok" wurde um drei weitere Tage verlängert. Ihr habt nun die Möglichkeit, die Map bis zum 7. Juni um 13:00 Uhr anzutesten. Sollte alles gut laufen, dann wird dies die letzte Testrunde sein und die Karte wird Ende Juni für die Live-Server bereitgestellt. Seit der letzten Testphase hat PUBG Corp. eine Menge Verbesserungen und Änderungen an Sanhok vorgenommen. Damit ihr nicht zu den vorherigen News wechseln müsst, haben wir euch nachfolgend noch ein Mal die  Patch Notes eingefügt.
Verfügbare Modes, Regionen
TPP, FPP & Solo, Duo, Squad
NA/EU/AS
PC Players: Sanhok's final round of testing has been extended until June 7, 4am PDT / June 7, 1pm CEST / June 7, 8pm KST

Thanks for your participation so far and please keep your feedback coming.https://t.co/gN945IQR5a

— PUBG Help (@PUBG_help) June 4, 2018
PATCHNOTES
Performance
Die Performance-Verbesserungen aus dem PC-Update Nr. 14 wurden auch auf den PUBG: Experimental Testserver angewendet
Gameplay
Wurfgeschosse wurden verbessert (Splittergranaten, Blendgranaten, Molotow-Cocktails)
Alle weiteren Details stehen im PC 1.0 Update Nr. 14
Spawn-Rate von Gegenständen wurde angepasst
Spawn-Rate von Gegenständen wurde um 3% erhöht
Spawn-Rate von Waffenaufsätzen wurde um 3% erhöht
Spawn-Rate von Vertikalem Griff, Abgewinkeltem Handgriff, Daumengriff, Halbem Griff und Leichtem Griff ist jetzt mehr als doppelt so hoch
Die M24 kann jetzt als normale Weltbeute aufgesammelt werden (Alle weiteren Details stehen im PC 1.0 Update Nr. 14)
Änderungen an der blauen Zone
Geschwindigkeit der letzten 3 blauen Zonen in Sanhok wurde verringert
Wartezeit der dynamischen blauen Zone wurde leicht erhöht
Ingesamte Spielzeit wurde um ca. 50 Sekunden erhöht
Wartezeit des letzten Kreises wurde von 30 auf 60 Sekunden erhöht
Sonstiges
Aus Performance-Gründen gibt es nun vor Beginn des Matches drei Wartebereiche
Es können jetzt 20 Äpfel statt 10 Äpfeln geworfen werden
Ton
die neue HRTF-Funktion (Head Related Transfer Function) kann nun (für gegnerische Schüsse) je nach Belieben ein- oder ausgestellt werden. Diese Funktion simuliert, wie im Dev Blog von letzter Woche erklärt, einen dreidimensionalen Klang
Lautstärkeregler ist jetzt im Menü "Ton"
die Lautstärke des vorbeifliegenden Versorgungsflugzeugs wurde verringert
Visuelles
Unsere Städte sind zu neuem Leben erwacht! Die Städte wurden detaillierter dekoriert, um ihnen mehr Tiefe und Immersion zu geben.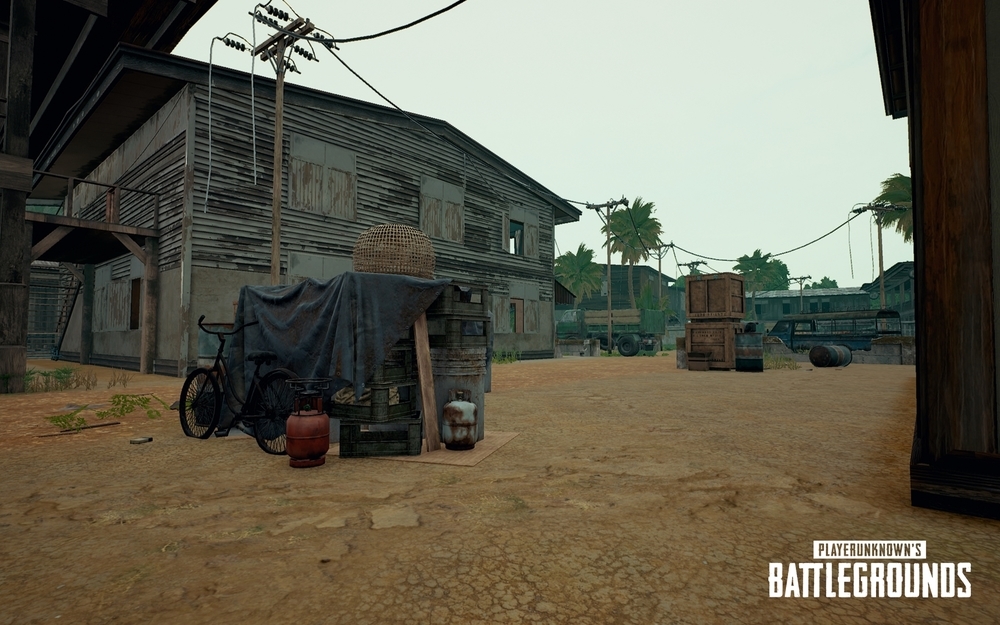 Klippen
Überall auf der Map sind jetzt auch Felswände im Thai-Stil zu finden. Zwar sind die Assets dafür noch nicht richtig feingeschliffen, aber wir wollten, dass ihr euch schonmal einen Eindruck machen könnt. Klettert doch mal an ihnen hoch und sagt uns, wie sie sind!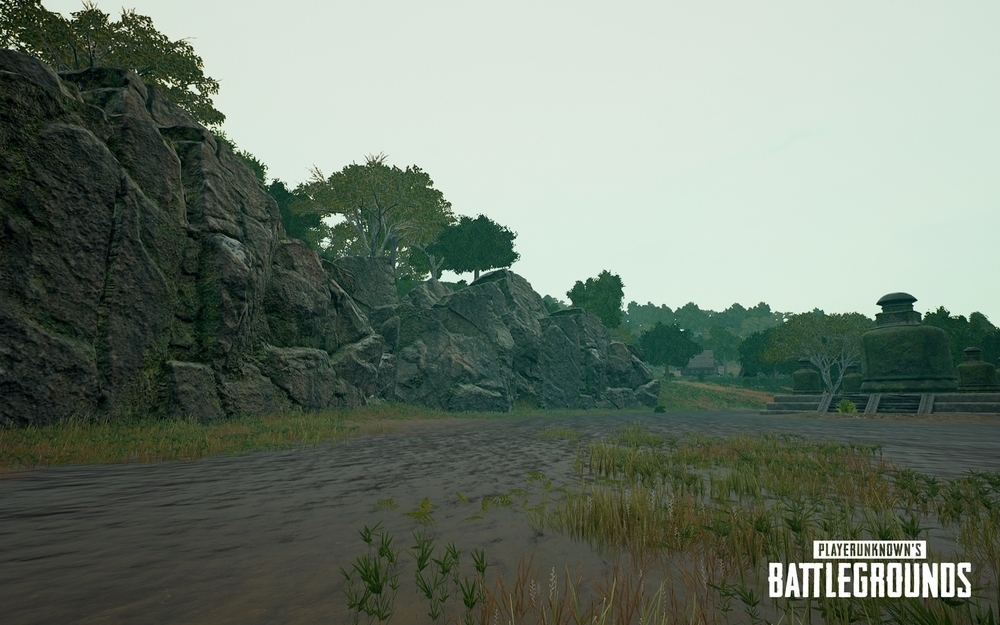 Verbesserungen an Resort, Höhle und Ruinen
Wir haben in diesen Bereichen mehr Dekoration, Materialtexturen und Ausleuchtung hinzugefügt.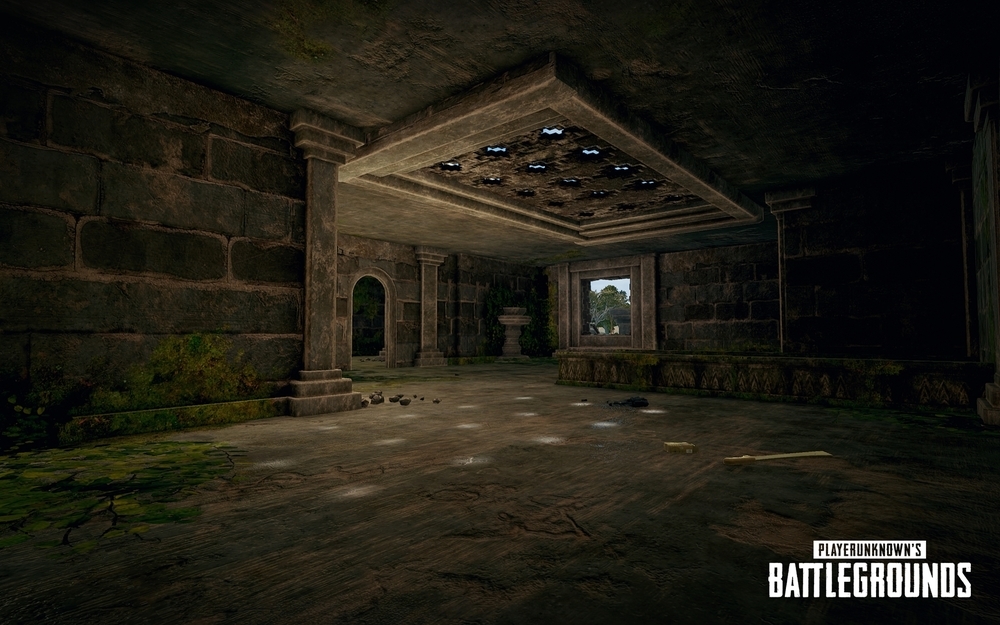 Behobene Bugs
Animation und Ton zum Vorbereiten von Granaten- und Apfelwürfen vor Beginn eines Matches entfernt.
Bug behoben, durch den Äpfel am Anfang schwarz waren
Bug behoben, durch den endlos geladen wurde und man im Ladebildschirm feststeckte
Bekannte Probleme (werden untersucht)
Manchmal, wenn Spieler zu Beginn des Matches im Wartebereich klettern, steigt der Charakter nicht in das Flugzeug ein, sondern fliegt direkt zum Endpunkt des Fluges (Ja, immer noch, schon wieder… )
Manchmal sind Spieler oder Waffen in der Death Cam unsichtbar
Manchmal sind in der Death Cam Zielfernrohre sichtbar, aber ihre Raster nicht
Manchmal scheinen andere Spieler Zombies zu sein
Manchmal ist die Anzeige der blauen Zone asynchron