Chernobylite: Trailer, Screenshots und weitere Details enthüllt
The Farm hat weitere Details zum kommenden Survival Horror Titel "Chernobylite" enthüllt. Zudem wurden neue Screenshots und ein Trailer veröffentlicht. Das Spiel kombiniert die freie Erkundung einer beunruhigenden Welt mit herausfordernden Kampfelementen, einzigartigem Crafting und nicht-linearem storytelling. In "Chernobylite" schlüpft ihr in die Rolle eines Physikers, welcher ein ehemaliger Mitarbeiter des Kraftwerks in Tschernobyl ist. Nachdem eure Frau auf mysteriöse Weise verschwunden ist, versucht ihr nun ihrem verschwinden auf den Grund zu gehen. Hierzu begebt ihr euch ins Sperrgebiet, wo nicht nur militärische Präsenz, sondern auch andere Gefahren auf euch warten.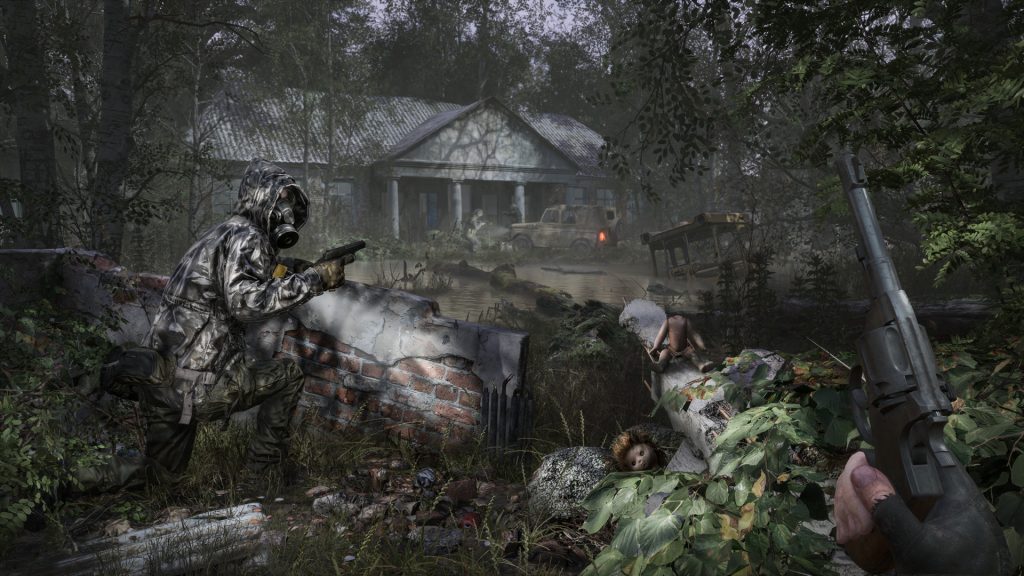 Euch erwartet eine tiefgründige Geschichte um Verschwörung, Horror, Survival, Liebe und Obsession. Ihr könnt euch mit anderen Stalkern verbünden, oder euch gegen sie stellen. Eure Entscheidungen werden Einfluss auf das Überleben eurer verbündeten und auch euch selbst haben.
Trailer
Chernobylite Announcement Trailer
The Farm hat sich zur Umsetzung des Titels in die Sperrzone begeben, um so eine 1:1-Umgebung mithilfe von 3D-Umgebungsscans zu kreieren und Material zu sammeln, welches für die Entwicklung der ultimativen Survival Horror-Erfahrung benötigt wurde.
Chernobylite erscheint im Herbst 2019 für PC. Ob auch eine Konsolenumsetzung zu einem späteren Zeitpunkt folgen wird, ist bislang noch nicht klar. Sobald wir mehr wissen, erfahrt ihr es hier. Folgt uns gerne auf Facebook und Twitter, um künftig keine News mehr zu verpassen.