Call of Duty 2020 [Gerücht]: Pazifikkrieg oder Vietnam-Setting in nächstem Teil von Sledge Hammer Games
Der diesjährige Call of Duty – Ableger von Infinity Ward, bei dem es sich wohlmöglich um "Modern Warfare 4" handelt, ist noch nicht erschienen, aber es gibt bereits Gerüchte auf den nächsten Teil im Jahr 2020. Wie die Redaktion von "GamingINTEL" unter Bezug auf eine sehr verlässliche Quelle berichtet, soll der von Sledge Hammer Games entwickelte Teil "Call of Duty 2020" im Vietnam- oder Pazifikkrieg angesiedelt sein. Laut der nicht näher genannten Quelle sei das Spiel in einem sehr frühen Stadium der Entwicklung. Weiter heißt es, das der Informant von den Arbeiten am Projekt ausgeschlossen wurde, nachdem GamingINTEL darüber berichtet hat.
Wer die Berichterstattung in der Vergangenheit etwas genauer verfolgte, der hat wohlmöglich mitbekommen, dass Sledge Hammer Games bereits vor enigen Jahren an einem 3rd Person Shooter mit Vietnam Setting gearbeitet hat. Dieses Projekt wurde allerdings eingestellt und Sledge Hammer Games wurde stattdessen als Unterstützung bei der Entwicklung von "Call of Duty: Modern Warfare 3" hinzugezogen. Bis zu einer offiziellen Ankündigung dürfte aber noch gut ein Jahr vergehen und solange solltet ihr das Ganze zunächst als Gerücht betrachten.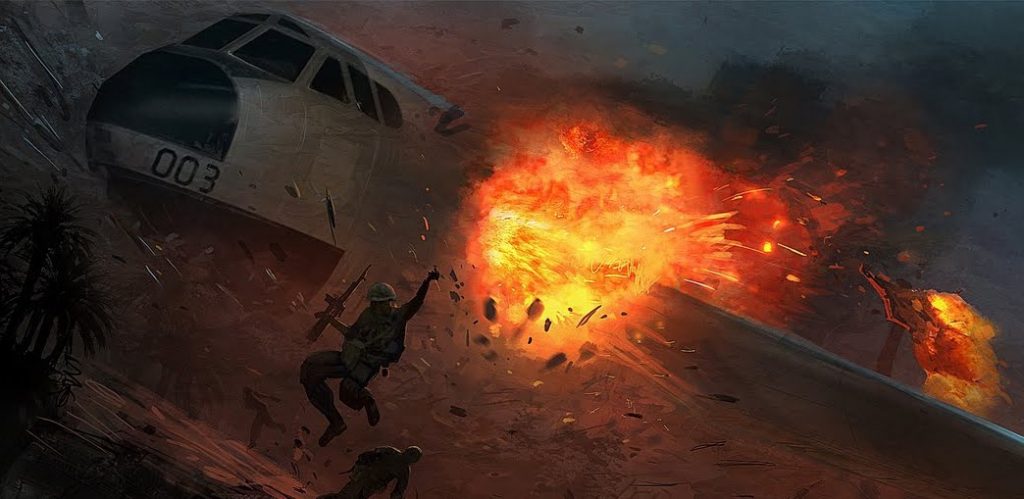 Folgt uns gerne auf Facebook und Twitter, um künftig keine News mehr zu verpassen. Wer auf der Suche nach einer Community ist, kann gerne in unserer Facebook Partnergruppe "Call of Duty Germany" vorbeischauen. Hier findet ihr Hilfestellungen, neue Mitspieler und vieles mehr.
---
---