Borderlands 3: Pax East Trailer & erste Infos zum Spiel veröffentlicht
Im Rahmen der Pax East hat das Team von Gear Box Software "Borderlands 3" offiziell angekündigt. Im neuen Ableger werdet ihr die "Calypso Twins" bekämpfen. Diese sind die Hauptschurken des Spiels und die Anführer des "Children of the Vault" Kult. Der Kult ist über die verschiedenen Planeten hinweg aktiv, darunter ein Sumpfgebiet, eine große Stadt mit hoch aufragenden Wolkenkratzern und die typischen Wüstenorte. In "Borderlands 3" erwarten euch eine Milliarde Waffen, noch mehr Gegner, Vaults und Planeten als in den vorherigen Teilen.
Wie Randy Pitchford, CEI von Gearbox bestätigte, werden die folgenden Charaktere mit von der Partie sein:
Amara
Claptrap
Elyria
Moxxi
Tiny Tina
Vaughn
Borderlands 3 wird auf Basis der Unreal Engine 4 entwickelt. Die Arbeiten am Spiel haben bereits vor 5 Jahren begonnen. Weitere Details sollen am 3. April enthüllt werden. Ein Leak auf 4Chan, welcher vor der offiziellen Enthüllung des Spiels veröffentlicht wurde, verrät allerdings schon erste Details. Da sich bereits teile des Leaks, wie die Rückkehr bekannter Charaktere und die Infos zu den Fähigkeiten der neuen Vault-Hunter als wahr herausgestellt haben, fügen wir euch den gesamten Leak noch mal unterhalb des Trailers ein.
Trailer
Leak zu Charakter Klassen & mehr
Wie in den ersten Teilen gibt es wieder vier Charakterklassen, aus denen ihr wählen könnt. Diese sind
Soldier / Mech Klasse (Moze the Bot Jock)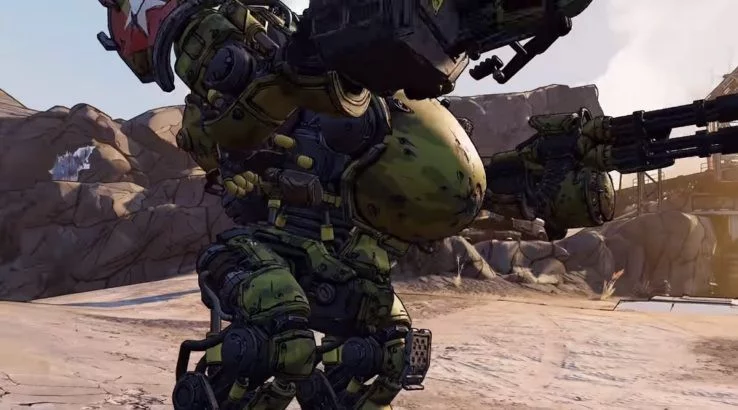 Die Soldaten-Klasse kann ähnlich wie in Titanfall einen Mech anfordern. Dieser kann auch weiter aufgerüstet werden mit einem Geschütz, welches von euren Koop-Partnern verwendet werden kann.
Assassin Klasse ( Zane the Operative)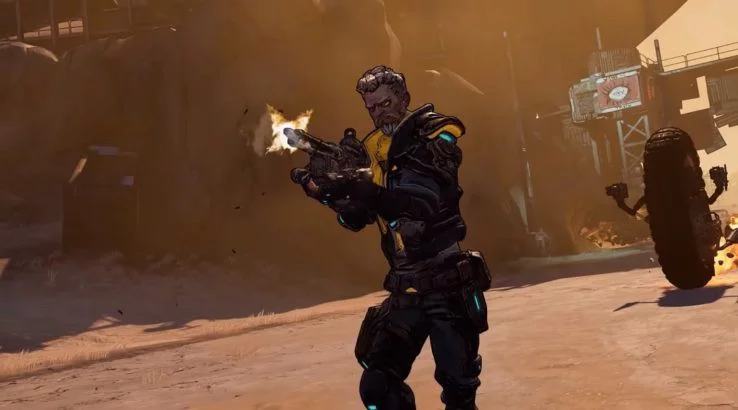 Die Assassin Klasse soll vergleichbar sein mit Zero aus Borderlands 2. Sie kann einen Köder erzeugen, welcher feindliches Feuer auf sich lenkt.
Beast Master Klasse (Flak)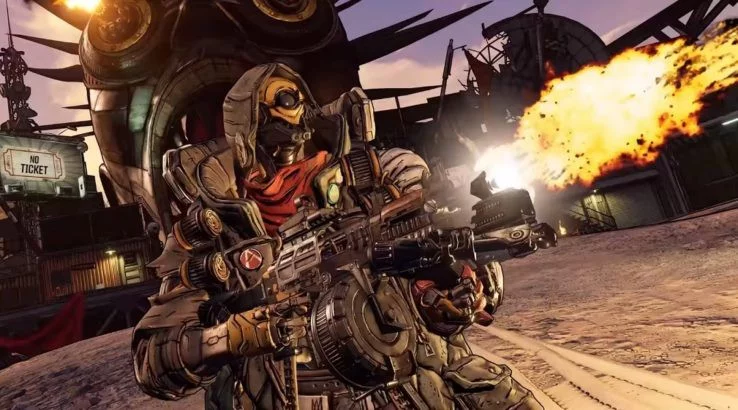 Die Beatsmaster Klasse verfügt über drei Tiere, die alle unterschiedliche Fähigkeiten haben. Laut der Quelle befindet sich diese Klasse jedoch aufgrund von Optimierungen für diese Tiere noch in der Alpha-Phase. Eines dieser Tiere könnte das laufende SMG sein, welches im Trailer gezeigt wurde.
Der geleakte Charakter Siren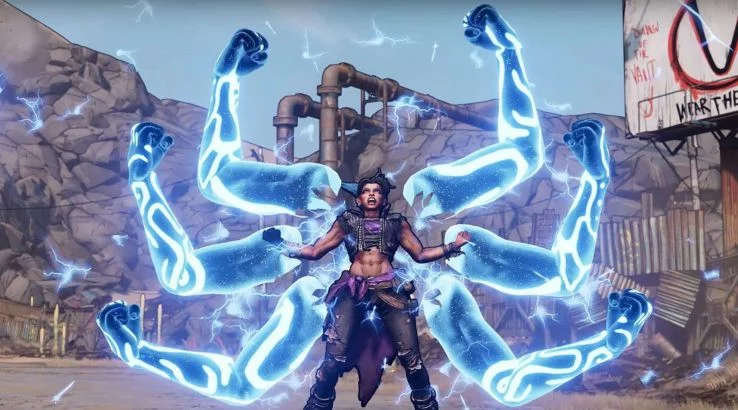 Diese Klasse ist auf Nahkampf spezialisiert, ähnlich wie Brick, der Berserker.
Im Leak heißt es auch, das jeder Spieler seinen eigenen Raum erhalten wird, den er mit seinem Loot dekorieren kann. Am 3. April werden wir mehr erfahren.
Borderlands 3 EXCLUSIVE Details!
---
---
Folgt uns gerne auf Facebook und Twitter, um künftig keine News mehr zu verpassen.