Modern Warfare: Weitere Ausrüstungsplätze & 725 Shotgun Nerf
Auf Twitter ging Joe Cecot, Design Director bei Infinity Ward auf aktuelles Feedback zu "Call of Duty: Modern Warfare" ein. Unter anderem wünschen sich viele Spieler die Option, weitere Ausrüstungsplätze für ihre Custom Loadouts. In den letzten Ablegern konnte man diese mit dem Prestige erhalten. Durch das neue Fortschrittsystem gibt es allerdings kein Prestige mehr und somit gibt es aktuell auch keine zusätzlichen Ausrüstungsplätze. Daher müssen sich alle Spieler zunächst mit fünf Plätzen begnügen. Joe Cecot teilte auf Twitter mit, dass man das Feedback bereits zur Kenntnis genommen hat, jedoch noch keine News dazu teilen könnte. Daher ist davon auszugehen, dass man intern noch überlegt ob und wie dieses Feature seinen Weg ins Spiel finden kann.
725 Shotgun Nerf
Ein weiteres Thema ist nach wie vor die 725 Shotgun, deren Reichweite und Schaden vielen Spielern ein Dorn im Auge ist. Während einige Spieler fordern, die Waffe komplett zu entfernen, wünschen sich die anderen eine weitere Anpassung. Joe Cecot erklärte, dass man die Waffe keinesfalls entfernen wird, jedoch weitere Balancing-Anpassungen vornehmen wird und damit die Schadensreichweite weiter reduziert. Ob das genug sein wird, zeigt sich dann nach einem der kommenden Updates.
Weitere Anpassungen die folgen
Mit kommenden Updates werden folgende Dinge angepasst und verbessert:
Anpassungen der Spawnpunkte
weitere Balancing-Änderungen an den Waffen. Darunter auch die FAL.
Schrittlautstärke wird weiter angepasst, damit man in geduckter Haltung leiser ist.
Lautstärke der ADS-Bewegung wird reduziert.
Battle-Chatter Anpassungen.
Weiteres Balancing für Einsatzschild.
Fix für Absturtzfehler im Officer Rank.
Spectating Bug in SuZ, Hauptquartier und Cyberangriff.
Bekannte Probleme (durch Community gemeldet)
Fehler mit Herausforderungen und Missionen, die nicht gezählt oder verfolgt werden.
Waffen-Level auf 1 zurückgesetzt, kein Fortschritt mehr.
Nach Respawn keine Möglichkeit mehr, sich umzuschauen. Bewegung nach rechts, links, oben und unten funktioniert nicht mehr.
XP Token-Timer läuft auch außerhalb des Matches weiter.
Absturzfehler auf PS 4 – CE-34878-0
Framedrops beim Spawnen.
Frame Drops auf Krovnik Farmland.
Abstürtze nach dem letzten Update.
Aim-Assist-Fehler auf PC bei Verwendung von Gamepads.
Voice-Chat Probleme.
Abstürtze bei Nutzung mehrerer Monitore.
Eingabe-Verzögerungen durch zu Hohe CPU-Priorität.
PS4 CE-34878-0
Wir wurden nun schon mehrfach von Spielern angeschrieben, die vom Fehler "CE-34878-0" betroffen sind. Dieser kann beim Start einer Multiplayer Spielsuche oder bei der Kampagne auftreten. Der Fehler führt unmittelbar zum Spielabsturz. Betroffene haben bereits ihre Konsole neu initialisiert, das Spiel neu installiert, die Konsole auf Werkseinstellungen zurückgesetzt. Alles bleibt ohne Erfolg. Dieser Fehler wird durch euer Profil ausgelöst. Wenn ihr euer Profil auf der Konsole eines Freundes anmeldet, wird auch dort die Konsole abstürzen.
Temporäre Lösung
Leider gibt es noch keine finale Lösung für dieses Problem. Ihr könnt temporär einen neuen Account erstellen, euer altes Profil als primär Account setzen und so mit dem neuen Profil spielen, bis Activision ein Update bereithält, welches diesen Fehler behebt.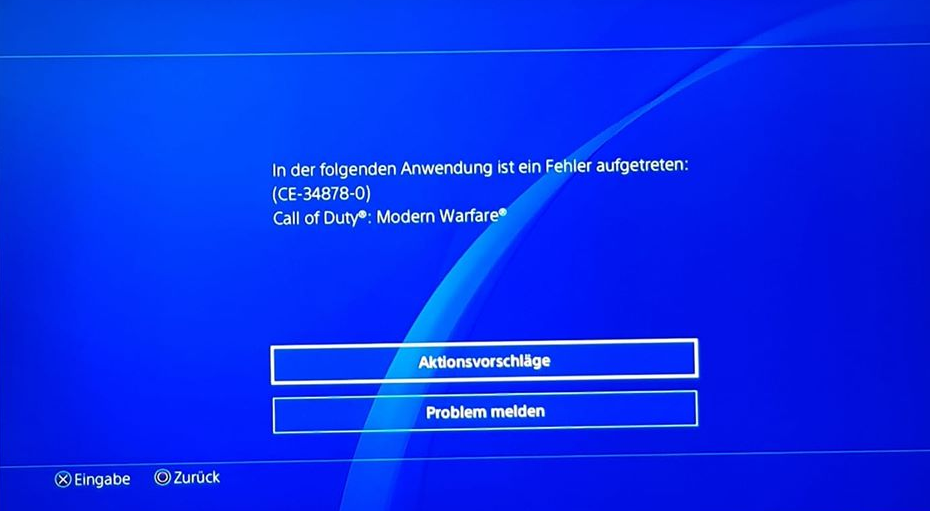 2XP Token & Visitenkarte
Zu ehren des Veteranentags veranstaltet Call of Duty Endowment in Zusammenarbeit mit einigen bekannten Streamern ein Event, bei dem auch ihr eine Belohnung fürs zuschauen erhalten könnt. Wer heute, am 11. November 2019, die Liveübertragung von einen der nachfolgenden Streamer auf Twitch für 60 Minuten anschaut, erhält einen 2XP Token für 30 Minuten. Wenn ihr den Stream ganze zwei Stunden verfolgt, erhaltet ihr zusätzlich eine Visitenkarte.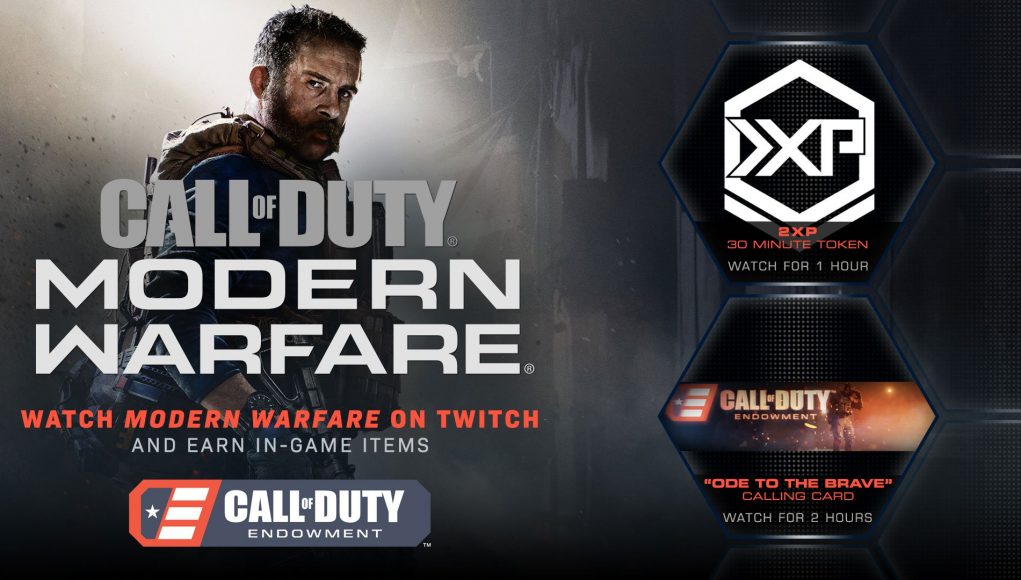 Damit euch die Belohnung gutgeschrieben werden kann, müsst ihr euren Twitch Account vorher mit eurem Call of Duty Profil verbinden. Die folenden Streamer werden bei dem Event dabei sein:
Stay in touch
Weitere Infos zum Spiel findet ihr in unserer Themenübersicht (hier klicken). Folgt uns gerne auf Facebook, Instagram und Twitter, um künftig keine News mehr zu verpassen. Wer auf der Suche nach einer Community ist, kann gerne in unserer Facebook Partnergruppe "Call of Duty Germany" vorbeischauen. Hier findet ihr Hilfestellungen, neue Mitspieler und vieles mehr.