Modern Warfare / Warzone: Hunting of Verdansk Event startet morgen; Roadmap, Trailer & Infos; Zombie Royale, Juggernaut Royale & mehr
In dieser Woche startet in "Call of Duty: Modern Warfare und Warzone" das Hunting of Verdansk Event. Im Zuge des Events erwarten euch neue Modi, Bundles und mehr. Das Event startet am 20. Oktober 2020, um 19 Uhr und endet am 2. November 2020. Nachfolgend haben wir für euch den Trailer, die Roadmap und alle wichtigen Infos zum Event.
Hunting of Verdansk
Das "Hunting of Verdansk" Event steht ganz im Zeichen von Halloween und bringt euch mit Jigsaw und Leatherface neue Operator. Außerdem dürft ihr euch auf einen Zombie Royale Modus, einen Juggernaut Royale Modus sowie Nachtinfiltration, 16 Süßes oder Saures Belohnungen und mehr freuen. Der Trailer gibt euch einen ersten Vorgeschmack.
Roadmap und weitere Details zu den neuen Modi, dem Trick or Treat Reward System und Bundles
Das Event bietet ein Süßes oder Saures Belohnungssytsem, in dem ihr euch Vorratskisten mit Waffenbauplänen und weiteren Personalisierungen verdienen könnt. Diese sind in bestimmten Bereichen auf Verdansk zu finden. Euch erwarten sowohl Tag und Nach-Infiltrationen auf Verdansk in ausgewählten Modi. Darunter Zombie Royale, ein Twist aus normalen Battle Royale und einem Zombie Mode. Statt ins Gulag zu gehen, werden gefallene Operator als Zombies mit übernatürlichen Kräften zurückkehren.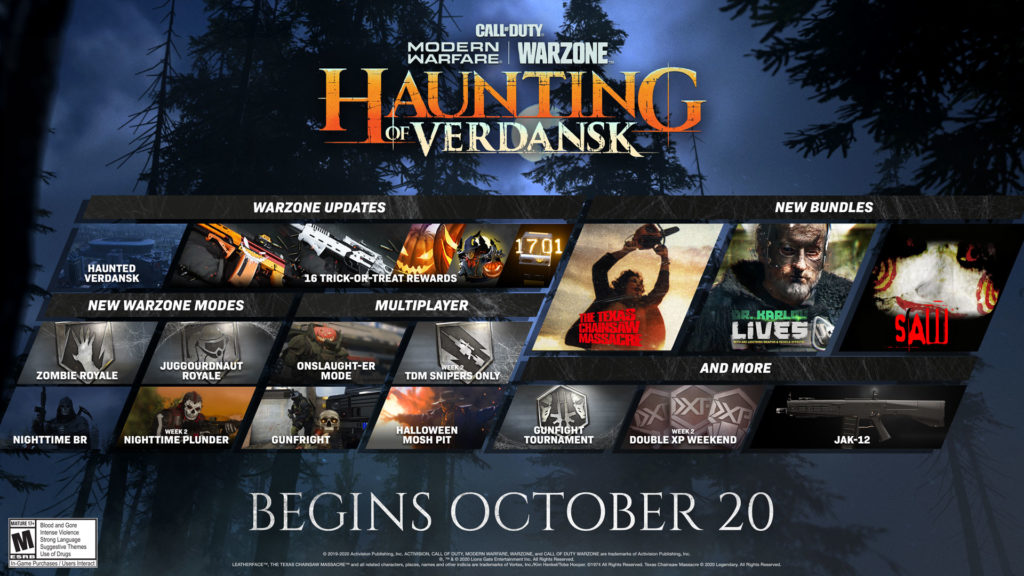 Nighttime Infilatraions
Im Nachtmodus dürftet ihr auch einige ungewöhnlichen Dinge beobachten, wie einen Geisterzug in der Nähe des Bahnhofs auf den nicht mehr genutzten Gleisen. In der Farmland-Region auf den Feldern sieht man Leatherface seine Kettensäge schwingen und auf den TVs könnt ihr Billy the Puppet aus Saw sehen. Unter den Nachtmodi befindet sich Nighttime BR, Nighttime Beutegeld, Zombies Royale usw.
Süßes oder Saures Belohnungen
Sowohl in Tag als auch Nachtmodi könnt ihr in bestimmten Gebieten von Verdansk speziell gekennzeichnete "Süßes oder Saures" Vorratskisten finden. Durch das Öffnen der Kisten erhaltet ihr universelle Belohnungen. Darunter der epische Sturmgewehrbauplan "Return to Dust, die legendäre Nahkampf-Blaupause "The Cleaver", eine holografische Uhr, Glücksbringer, Sticker, Sprays, Visitenkarten und Embleme. Nicht alle Kisten erhalten nur Süßes, einige werden auch eine Portion schrecken verbreiten. Insgesamt erwarten euch 16 Belohnungen. Wenn ihr sie alle sammelt, schaltet ihr den legendären Sturmgewehrbauplan "Pumpkin Punisher" frei.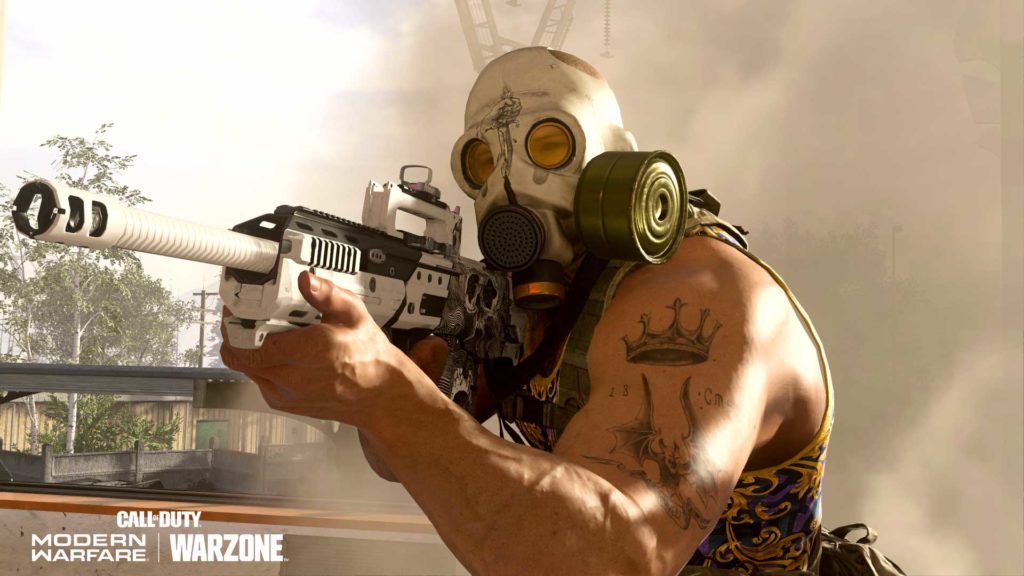 Zombie Royale – Zeitlich begrenzter Modus
In Zombie Royale erwartet euch wie bereits eingangs erwähnt, ein Twist aus Battle Royale und einem Zombie Modus. Gefallene Operator gehen in diesem Modus nicht ins Gulag, sondern kehren als Zombies zurück. Sie verfügen zwar nicht über Waffen, aber über übernatürliche Kräfte. Sie können schneller laufen, höher Springen, haben eine Thermalsicht und sind im Nahkampf stärker. Wenn ihr als Zombie einen gegnerischen Spieler tötet, habt ihr die Möglichkeit, wieder zurück ins Spiel zu kommen. Getötete Gegner lassen eine Spritze fallen. Damit ihr wieder ins Spiel zurückkommen könnt, müsst ihr zwei Spitzen aufsammeln. Habt ihr das geschafft, landet ihr wieder mit eurem gewählten Loadout im Einsatzgebiet bei euerem Squad. Das letzte noch lebende Team gewinnt. Gespielt wird der Modus übrigens bei Nacht.
Neue Bundles mit Saw, Leatherface & mehr
Die beiden Bundles mit Billy the Puppet aus Saw und Leatherface aus dem Texas Kettensägen Massacre sind ab morgen im Store verfügbar. Sie beinhalten jeweils einen Skin und weitere thematisch passende Inhalte wie Visitenkarten, Glücksbringer und Baupläne. Das Sawbundle enthält ein Wurfmesser, den Billy the Puppet Skin für Morte, ein Sturmgewehr- und ein Shotgun-Bauplan sowie weitere kosmetische Inhalte. Im TCM Bundle befinden sich der "Leatherface" Skin für Velikan, der "Family Heirloom" LMG Bauplan, eine SMG, "The Better Way" zum Schlachten von Rindern und den "Anybody Home" Bauplan. Bei Letzterem handelt es sich um einen Hammer.
Zusätzlich erwarten euch im Laufe des Events weitere Bundles, darunter Dr. Karlov und das "Ghost: Grim Reaper" Bundle.
Modern Warfare Halloween Modi
Auch im Mehrspielerpart von "Call of Duty: Modern Warfare" erwarten euch einige halloweenspezifische Modie wie "Gunfright", "Snipers Only" und mehr. Über alle Modi hinweg wird es auch thematische Anpassungen im Halloween Stil geben. Beispielsweise werden sich die Köpfe aller Operator nach einem 3er Streak in einen Kürbiskopf verwandeln. Nach einer 10er Serie wird dieser dann auch in Flammen stehen. Natürlich verdient ihr auch weiterhin eure Serien. Außerdem gibt es je nach Modi weitere visuelle Anpassungen. Z.B wird es nun Vogelscheuchen auf Herrschaftsflaggen geben, Totenschädel statt Marken in Abschuss bestätigt und mehr. Ebenfalls werden auch Juggernauts in allen Modi mit einem brennenden Kürbiskopf herumlaufen.
Die neuen Modi Onslaughter & Snipers only
Onslaughter – Anstürmer
In diesem Modus müsst ihr die Kontrolle über einen Juggernaut-Anzug übernehmen, der irgendwo auf der Karte spawned und von dort in einen bestimmten Zielbereich vordringen. Macht euch auf jede Menge Minigun-Feuer gefasst und stattet euch am besten mit mächtigen Killstreaks aus, um einen gegnerischen Juggernaut zu besiegen.
TDM Snipers only
In dieser Team Deathmatch Variante spielt ihr ausschließlich mit Scharfschützengewehren. Anstelle eurer eigenen Loadouts habt ihr in diesem Modus die Auswahl zwischen fünf vorgefertigten Loadouts.
---
XBL, PSN & Steam Cards [Anzeige]
---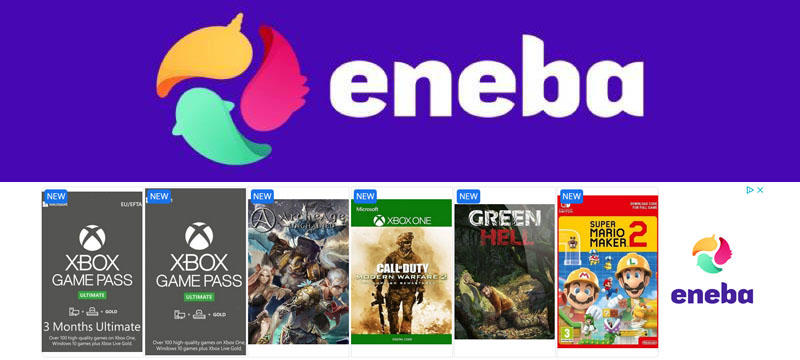 ---
Stay in touch
---
Weitere Leaks, Patch Notes und Infos zum Spiel findet ihr in unserer Themenübersicht (hier klicken). Folgt uns gerne auf Facebook, Instagram und Twitter, um künftig keine News mehr zu verpassen.