Call of Duty: Warzone | Game-Settings-Update mit weiteren Balancing-Anpassungen & Bugfixes
Raven Software hat heute ein neues Game-Settings-Update für "Call of Duty: Warzone" bereitgestellt. Damit werden weitere Balancing-Anpassungen an den Waffen und Aufsätzen vorgenommen. Darüber hinaus bringt der Patch auch Änderungen an der Spawn-Rate von Cargo-Trucks für "Battle Royale Einzel" Lobbys sowie einige Fehlerkorrekturen und die Behebung von Map-Exploits. Nachfolgend findet ihr die vollständigen Patch Notes. Das Update wird automatisch beim Verbinden mit dem Onlinedienst heruntergeladen. Es ist also kein separater Download eines Titel-Updates nötigt.
Patch Notes – 27. Mai 2021
Zu den wichtigsten Änderungen dieses Patches zählen eine Reduzierung des Schadens beim Sturmgewehr CR-56 AMAX, eine Erhöhung des Rückstoß und des Hip Spread bei der FARA 83 sowie eine Verringerung des Rückstoßes bei Taktikgewehr Charlie und eine Anpassung an den Basis-Visieren der Sniper LW3 – Tundra. Zudem wurden Aufsätze angepasst und die Cargo Truck Spawnrate in BR-Einzel überarbeitet.
GAMEPLAY
Cargo Truck spawn rates for Verdansk Solo BR mode have been reduced to 5 (static) from a range of 16 to 20.

This change will take effect when our Playlist update goes live later today.
Cargo Trucks are incredibly durable and provide ample cover from enemy fire—which makes them the optimal choice for map rotation. In Solos, players are not keen to unload a considerable amount of their resources into the removal of Cargo Trucks, which would often result in a significant number of them in final circles. The ensuing gameplay allowed players to skirt traditional engagements and created a crutch that put less of an emphasis on end game positioning and gunplay. A substantial reduction in the number of Cargo Trucks in Solos will make whittling them down over the course of the game a feasible and attractive option given their considerably reduced map presence. 
BUG FIXES
Fixed additional map locations in Verdansk that allowed players to reach out-of-bounds areas.
Fixed additional collision issues with various elements across Verdansk allowing players to exploit/peek/shoot through them.
Fixed a bug where vehicles could down or kill squad mates.
Fixed an issue in Nakatomi Plaza where the vault access denied audio could be heard throughout the entire building.

Because we can't trust you to realize that once access has been denied, you should walk away from the button and not try again… and over again… and over again.
Fixed a bug preventing the Ballistic Knife Camouflage skins from unlocking upon completing their respective requirements.
Fixed a bug where the Swat 5mw Laser Sight for Sniper Rifles was not displaying Aiming Stability as a pro.
Fixed the incorrect labeling of Sniper Rifle Echo as Sniper Rifle Delta.
WEAPONS
Assault Rifles


CR-56 AMAX

Headshot multiplier decreased from 1.62 to 1.5
The CR-56 AMAX has continued to display disproportionate levels of dominance over the long-range Assault Rifle space. As we continue our efforts to slowly raise the Time to Kill, we feel the best course of action here is to reduce the power level of outliers rather than increase others to meet it. We believe it will take some time to adjust to a landscape where the CR-56 AMAX is not the undisputed king of long-range automatic weapons, but we feel this will be a net positive given how many more weapons we expect to be introduced into viability with this update. Our hope is that this change will present players with an opportunity to showcase and expand their mastery over a multitude of weapons that had been outclassed by the CR-56 AMAX. 

FARA 83

Recoil pattern adjusted
Hip Spread increased
We have not yet settled on the identity of the FARA 83. We would like to see it as a long-range viable Assault Rifle and in that light, we have smoothed out its recoil to be easier to control at range. We are also increasing its Hip Spread so it is slightly less effective in close quarters. This functional overlap is something we want to avoid and will continue to address where we identify it.


Tactical Rifles


Tactical Rifle Charlie

Recoil magnitude decreased
Tactical Rifle Charlie has fallen victim to a bit of an overreduction in efficacy. While we still maintain that Tactical Rifles ride a very thin line between underwhelming and oppressive, we feel that the Tactical Rifle Charlie could be closer to that line.


Sniper Rifles


LW3 – Tundra

Base optic adjusted
We have made some adjustments to reduce the fisheye lens effect. 
ATTACHMENTS
Optics


Axial Arms 3x
Royal & Kross 4x
SUSAT Multizoom
We feel the impact that these changes will have cannot be understated. We believe optics have been holding back the long-range viability of BOCW Weapons and we expect that these optics adjustments will drastically change that. When optics are too close to the camera, they can cause distracting motions and visual obfuscation and in long-range engagements especially, visual clarity is crucial. We believe with these changes, that an expanded assortment of long-range viable weapons will become available.


Muzzles


Suppressor (LMG)

ADS Speed increased from 2% to 3.5%
Sprint to Fire Speed increased from 4% to 5%
We have seen some reports that the Suppressor appears to be affecting Light Machine Guns negatively, or not at all. We can assure you that is not the case. Considering the test environment frame rate and such small increments, it can be difficult to accurately measure the impact an attachment may have. Notwithstanding, we felt that the values on the LMG Suppressor could use an increase to give them more of a fighting chance in a sea of Assault Rifles. 
---
Gaming Deals 'Ad
---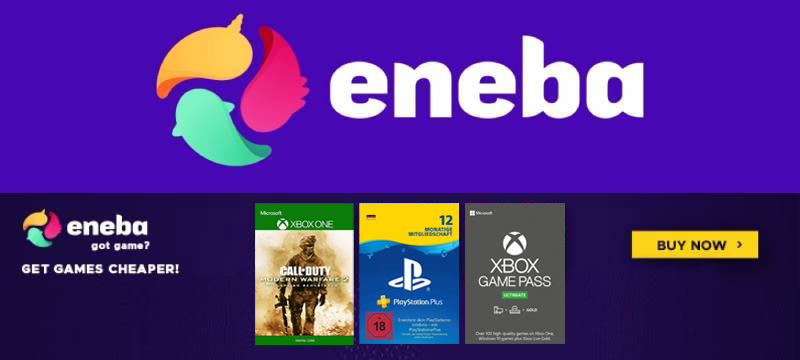 ---
Stay in touch
---
Weitere News, Patch Notes und Infos zum Spiel findet ihr in unserer Themenübersicht (hier klicken). Folgt uns gerne auf Facebook, Instagram und Twitter, um künftig keine News mehr zu verpassen. Wer auf der Suche nach einer Community ist, kann gerne in unserer Facebook Partnergruppe "Call of Duty Germany" vorbeischauen. Hier findet ihr Hilfestellungen, neue Mitspieler und vieles mehr. Wir suchen außerdem Verstärkung (M/W) für künftige Projekte. Wer Teil des Trippy Leaks Network werden möchte, kann sich gerne bei uns melden (hier klicken).