Dying Light 2: Neue Gameplay-Videos zeigen Grafik-Vergleich zwischen Last- & Current-Gen Konsolen
Techland hat heute im Rahmen von "Dying 2 Know" Episode 6 zwei neue Gameplay Videos zu "Dying Light 2 – Stay Human" veröffentlicht.  Im Gameplay-Trailer "The Reason" erfahrt ihr mehr darüber, warum der Protagonist "Aiden" in die Stadt gekommen ist und was seine Motive sind. Außerdem lernt ihr einige neue Charaktere und Teile der Geschichte kennen. Darüber hinaus gibt es einen Grafik-Vergleich zwischen Playstation 4, Playstation 5, Xbox Series X und Xbox One X zu sehen. Weitere Vergeichvideos werden in kürze veröffentlicht. Außerdem wurde noch einmal bestätigt das ihr den Titel im Koop von Anfang bis Ende zusammen durchspielen könnt.
.
The Reason Gameplay Trailer
Dying Light 2 Stay Human - The Reason - Official Gameplay Trailer
Plattformvergleichsvideo – Grafik-Vergleich
Der Grafik-Vergleich zwischen den Last- und Current-Gen Konsolen beginnt ab ca. 6:18 min. Wir haben für den Zeitmarker markiert. Ihr müsst also nur noch auf Play drücken.
Dying Light 2 Stay Human — Dying 2 Know Episode 6
Über Dying Light 2
Vor über zwanzig Jahren hat die Bevölkerung in Harran das Virus bekämpft – und verloren. Jetzt verliert sie erneut. Die Stadt, eine der letzten großen menschlichen Siedlungen, wird von Konflikten zerrissen. Die Zivilisation ist in das dunkle Zeitalter zurückgefallen. Und doch haben die Bewohner noch immer Hoffnung.
Ihr seid ein Wanderer mit der Macht, das Schicksal der Stadt zu ändern. Aber eure außergewöhnlichen Fähigkeiten haben ihren Preis. Von Erinnerungen heimgesucht, die ihr nicht genau deuten könnt, macht ihr euch auf die Suche nach der Wahrheit … und findet euch in einem Kampfgebiet wieder. Verbessert eure  Fähigkeiten, denn um eure Feinde zu besiegen und Verbündete zu finden, braucht ihr nicht nur eure Fäuste, sondern auch euren Verstand. Enthüllt die dunklen Geheimnisse hinter den Machthabern, wählt eine Seite und entscheidet über euer Schicksal. Aber wohin auch immer euch eure Handlungen führen, eines solltet ihr nie vergessen – bleibt menschlich.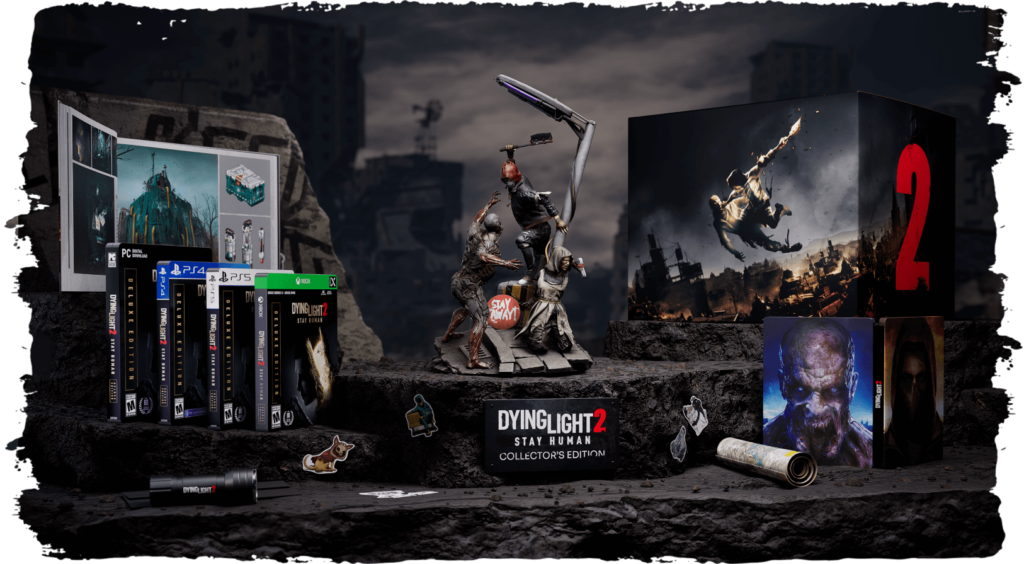 Die Vorbestellungen sind ab sofort über Dyinglightgame.com möglich. Vorbesteller erhalten als Bonus ein einzigartiges
"Reload"-Skinpaket. Dying Light 2 ist erhältlich als
---
---

---
Stay in touch
---
Weitere Infos zu den Verbesserungen des Kampf- und Bewegungssystems, sowie Autoren der Story, findet ihr in unseren vorherigen News (hier klicken). Folgt uns gerne auf Facebook, Instagram und Twitter, um künftig keine News mehr zu verpassen.