The Big Bang Theory: Spin Off Serie über jungen Sheldon in Arbeit
Die Erfolgsitcom über die vier Nerds Sheldon, Leonard, Raj und Howard, besser bekannt als The Big Bang Theory, erhält ein Spin-Off in Form eines Prequels. Mehr dazu erfahrt ihr hier.
Wie das US Magazin Variaty berichtet, befindet sich Aktuell ein Serien Spin Off zu The Big Bang Theory in arbeit. Diese wird ein Prequel und konzentriert sich auf den Jungen Sheldon Cooper und dessen Erlebnisse als hochbegabtes Wunderkind in Texas. Produziert wird die neue Show unteranderem von Jim Parsons. Dieser verkörpert im Orginal die Rolle des Nerds und Wissenschaftlers Dr. Sheldon Cooper.  Der Author Steve Morlano, der auch die Drehbücher der Orginal Serie schreibt, wird auch für die Pilotfolge eingeplant. Laut Variaty befindet sich das Projekt aktuell noch in der Skript Phase. In Kürze soll ein Vertrag mit Warner Bros und CBS geschlossen werden.
Neben Jim Parsons als ausführender Produzent sind auch Steve Morlano, Chef Author der Orginal Serie sowie Chuck Lorre und Bill Prady mit an Bord. Diese sind die Macher hinter Serien wie The Big Bang Theory, Two and a half men oder Mike und Molly.
Da sich die Serie noch in einer frühen Entwicklungsphase befindet ist zur Besetzung der Rollen noch nichts bekannt. Sobald wir mehr wissen, erdahrt ihr es hier.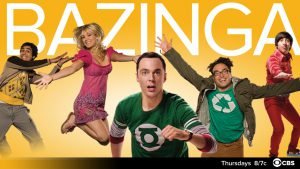 Jetzt Alle Staffeln bei Amazon Prime anschauen