Battlefield 1: Neue Infos zu allen Premium Pass Erweiterungen enthüllt
EA und DICE gaben nun weitere Informationen zu den kommenden Premium Inhalten zu Battlefield 1 bekannt.
Wie bereits bekannt ist, wird die erste kostenpflichtige Erweiterung "They Shall not Pass" im März diesen Jahres erscheinen. Diese bringt euch die Französische Armee sowie vier neue Karten, Waffen und Fahrzeuge ins Spiel. Nun gaben die Verantwortlichen auch erste Informationen zu den nachfolgenden Erweiterungen bekannt. Nachfolgend gehen wir genauer darauf ein.
Name of The Tsar – DLC #2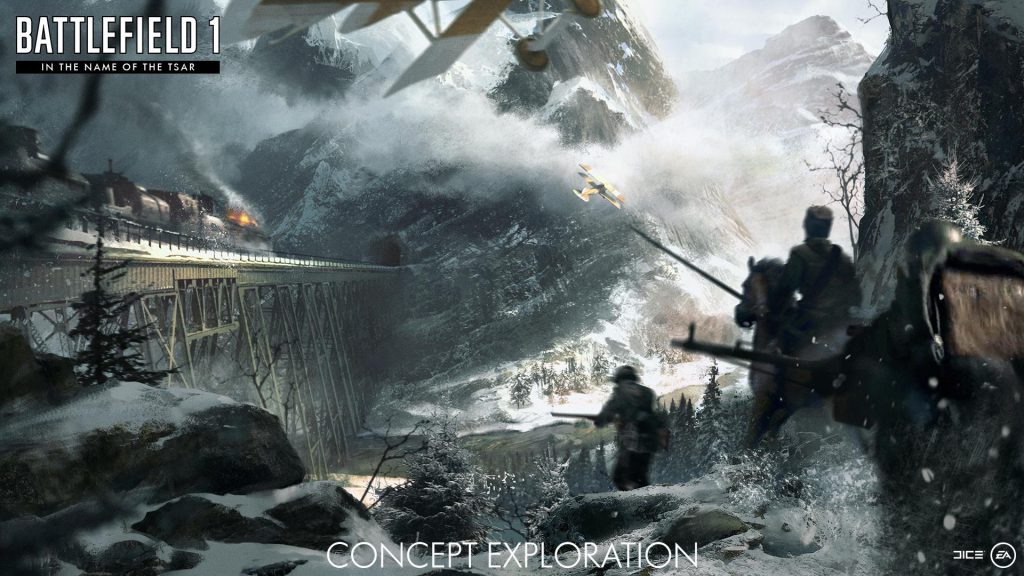 Die zweite Erweiterung wird unter dem namen "Name of the Tsar" erscheinen und euch die russische Armee mit den legendären Husaren ins Spiel bringen. Dabei werdet ihr die Brusilov-Offensive und den Albion-Angriff erleben können. Erste Anspielungen darauf lieferte bereits das Attack of the Dead man Easter Egg im ersten DLC. Sie beinhaltet vier neue Karten, Waffen und Fahrzeuge.
Turning Tides – DLC #3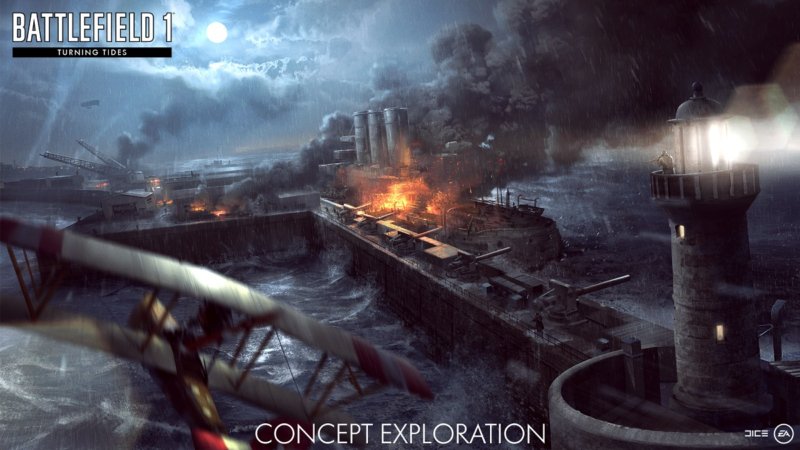 In  "Turning Tides" liegt der Fokus auf die Navy-Flotte. Euch erwartet ein neuer Zerstörer sowie ein Küstenklassen-Luftschiff. Ihr findet euch wieder im Zeebrugge Übergriff und stürmt  die Strände von Gallipoli. Auch hier erhaltet ihr wieder vier karten, neue Waffen und Fahrzeuge.
Apocalypse – DLC #4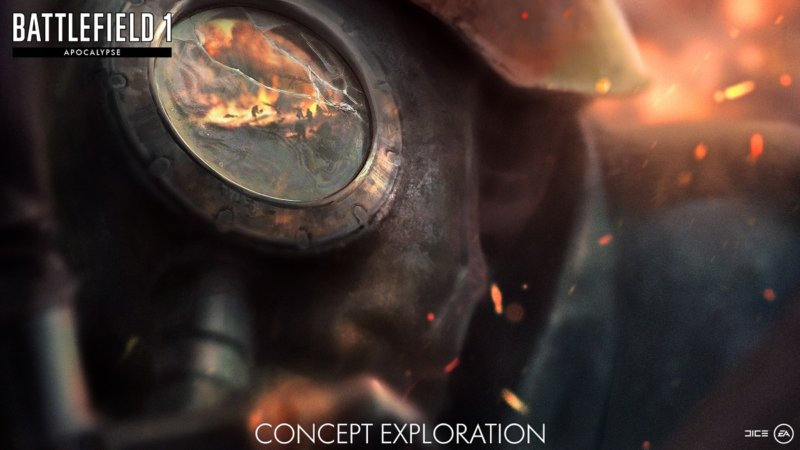 Die letze Erweiterung hört auf den namen "Apocalypse".  Diese konzentriert sich auf die wohl schrecklichsten Kämpfe des Ersten Weltkrieges. Apocalpyse bringt euch die brutalsten Werkzeuge und Waffen, welche aus dieser Zeit hervorgingen. Sie zeigen nicht nur die Verzweiflung und die ausweglose  Lage der Nationen, sondern auch die Hölle auf Erden, welche die Soldaten durchlebten.  Neben neuen Fahrzeugen und Waffen erwarten euch auch hier vier weitere Mehrspielerkarten.
Ein Datum für die Veröffetlichung aller Inhalte ist noch unklar. Aber es ist damit zu Rechnen, das DICE den Release Flow der vorherigen Battlefield Ableger einhalten wird. Dies bedeutet das die erste Erweiterung "They Shall not Pass" zwischen mitte und Ende März für Premium Nutzer und Anfang April für alle anderen erhältlich sein wird.
Update:
They Shall not Pass soll am 14. März 2017 für alle Premium Pass Besitzer verfügbar sein. Spieler ohne Premium kommen dann ab dem 28. März 2017 in den Genuss der ersten Erweiterung. Dies berichtet "Battlefield Bullitin" via Twitter in Bezug auf eine französische Quelle.
https://twitter.com/BFBulletin/status/836620992281776128