Call of Duty: WW II:  Mehr zum Multiplayer & Nazi Zombies
Activision und Sledge Hammer Games gaben nun erste Informationen zum Multiplayer Part von "Call of Duty: WW II "preis.
Dieses Jahr kehrt Activision zurück zu den Wurzeln des beliebten "Call of Duty" Franchise und verfrachtet euch in die Schlachten des Zweiten Weltkriegs. Mit Call of Duty: WWII soll euch zugleich finstere Authentizität und filmreife Intensität in einem epischen Ausmaß geboten werden. In einer offiziellen Pressemeldung gaben die verantwortlichen nun erste Details über den Mehrspieler Part das Shooters preis. Zudem wurde auch ein Zombie Modus bestätigt. Alles zur Story von Call of Duty: WW II erfahrt ihr in unserem vorherigen Beitrag.
https://youtu.be/L3fsFpQIgN4
Multiplayer mit neuen Ansätzen
In Call of Duty: WW II erwartet euch ein traditioneller Multiplayer Modus mit Boots to the Ground sowie Run & Gun Action. Darüber hinaus wird euch ein Arsenal authentischer Waffen und Ausrüstung geboten. Die Karten sind einigen der legendärsten Kriegsschauplätze des Zweiten Weltkriegs in Europa nachempfunden. Außerdem verfolgen die Entwickler in diesem Jahr neue Ansätze für den Mehrspieler Part. Dazu zählen der erzählerisch angetriebene "War"-Modus, Divisionen und Headquaters. Nachfolgend gehen wir genauer auf diese ein.
War Modus: Mit dem War Modus hät ein asymmetrisches Allies vs. Axis-Szenario Einzug in Call of Duty: WW II.  In diesem ist es euer Ziel, zusammen mit größeren Teams wichtige Ziele zu erobern und zu halten. Dabei verändert der Modus eigenständig das Map-Design, die Strategie und auch das Teamwork.
Divisionen: Hiermit möchten die Entwickler einen neuen Ansatz abseits des Gameplays verfolgen. Dabei sollt ihr euch in spezifische Einheiten oder Gruppierungen einschreiben können.
Headquaters: Mit den Headquaters erhaltet ihr ein einzigartiges Community-Feature, bei dem ihr mit euren Freunden interagieren und Kontakte knüpfen könnt. Das Ganze soll Ähnlichkeit zu Destiny aufweisen. In den neuen Hauptquartieren finden bis zu 48 Spieler platz.
Rückkehr des Zombie Modus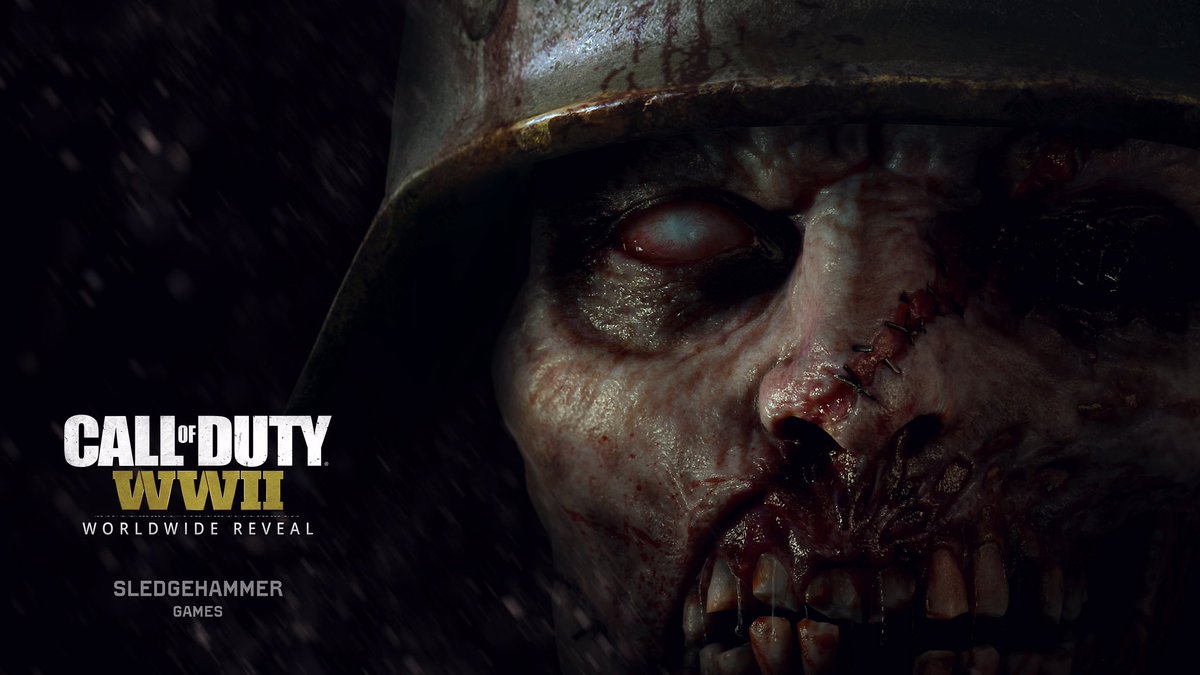 Auch der Zombie Modus darf in einem Call of Duty Ableger nicht fehlen. Hier erwartet euch eine eigenständige Story, welche ihr im Ko-Op Modus spielen könnt. Weitere Details sind hierzu jedoch leider noch nicht bekannt.
Im Rahmen der E3 Pressekonferenz sollen weitere Infos sowie erstes Gameplay zum Multiplayer Modus gezeigt werden. Als Vorbesteller könnt ihr euch exklusiven Zugriff auf die geschlossene Beta sichern. Call of Duty: WW II wird in drei verschiedenen Editionen erhältlich sein:
Base Edition und Digital Base Edition
Digital Deluxe Edition – Inklusive Season Pass und mehr
Pro Edition – Inklusive Season Pass, Steelbook für Sammler und mehr
Call of Duty WWII erscheint am 3. November 2017 für Xbox One, Playstation 4 und PC.