Call of Duty: Black Ops 3 – Zombie Chronicles absofort auf PS4 verfügbar
Seit heute steht die fünfte Erweiterung "Zombie Chronicles" für "Call of Duty: Black Ops 3" auf Playstation 4 bereit. Spieler auf PC und Xbox One müssen sich noch 4 Wochen gedulden.
Call of Duty: Black Ops III Zombies Chronicles, die beispiellose Sammlung von Activision mit acht der beliebtesten Zombies-Maps aus bisherigen von Treyarch entwickelten Call of Duty-Titeln, ist ab sofort als Paket für PlayStation 4 erhältlich. Die Neuaufgelegten Zombie Maps beinhlaten:
Aus Call of Duty: World at War: Nacht der Untoten (verlassener Bunker), Verrückt (Das Sanatorium von Wittenau) and Shi No Numa (Dschungelsumpf)
Aus Call of Duty: Black Ops: Kino der Toten, Ascension (russischer Weltraumbahnhof), Shangri-la (exotischer Dschungelschrein) und Moon (Mondbasis)
Aus Call of Duty: Black Ops II: Origins (Frankreich im Ersten Weltkrieg)
20 Phiolen flüssiges Divinium
2 brandneue schrullige Kaugummis
Eine exklusive Pack-A-Punch-Waffentarnung
Call of Duty: Black Ops III Zombies Chronicles führt die Spieler durch die Anfänge der ursprünglichen Zombies-Saga, neu gemastert in echtem HD. Dabei sind die klassischen Charaktere, die die Fans kennen und lieben gelernt haben, sowie die umfangreiche Story, die die Zombies so beliebt gemacht haben. Die Sammlung erneuert die Maps mit lebhafter Grafik für die aktuelle Konsolengeneration, verbesserten Lichteffekten, aufgemotzten Charakter-Modellen und Umgebungen sowie aktualisierten KI- und Audiosystemen. Zombies Chronicles ermöglicht es den Spielern außerdem, eigene Waffen zu verwenden, einschließlich der aktuellen Bewaffnung aus Black Ops III, die auf den Original-Maps noch nicht enthalten war.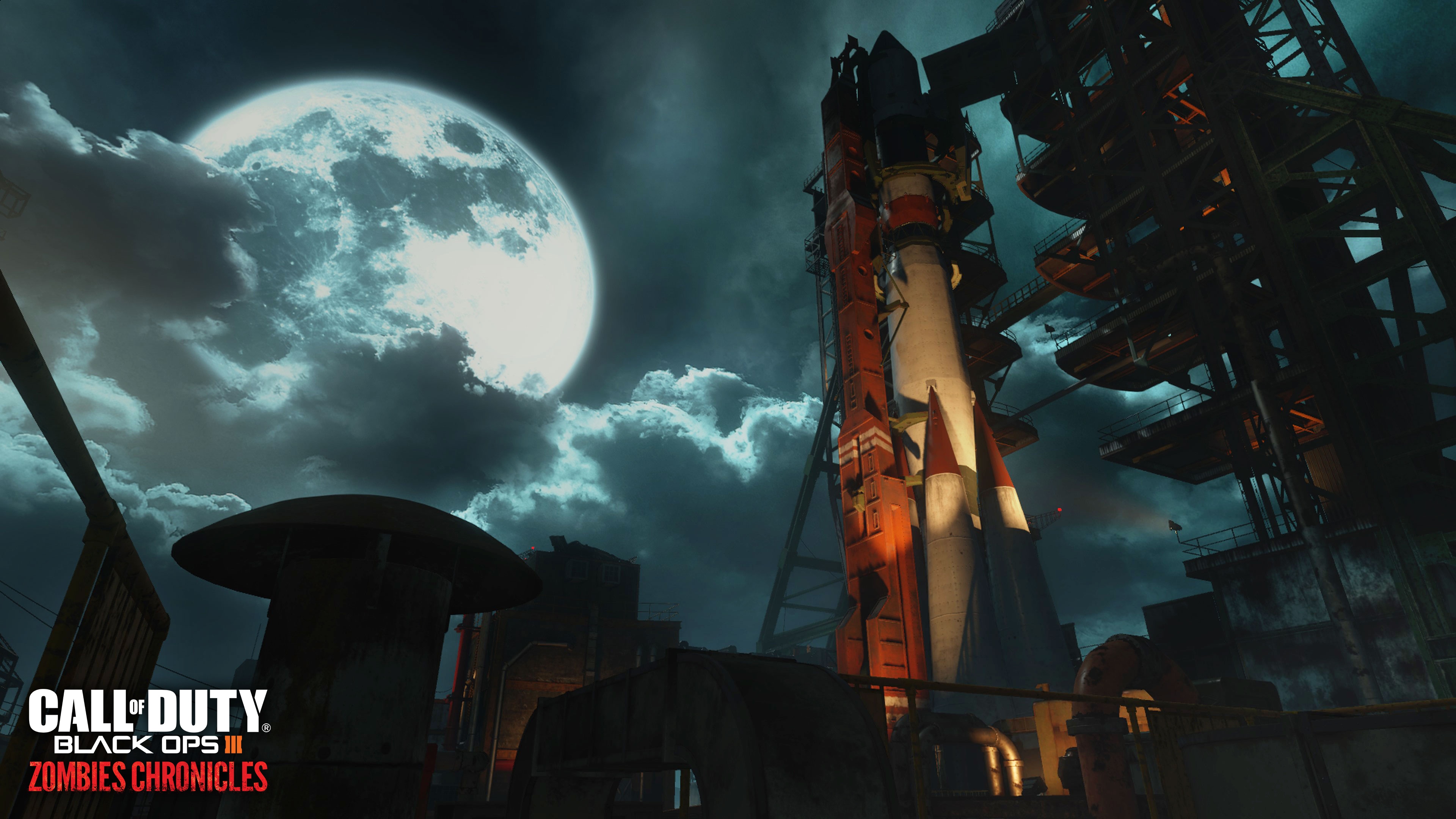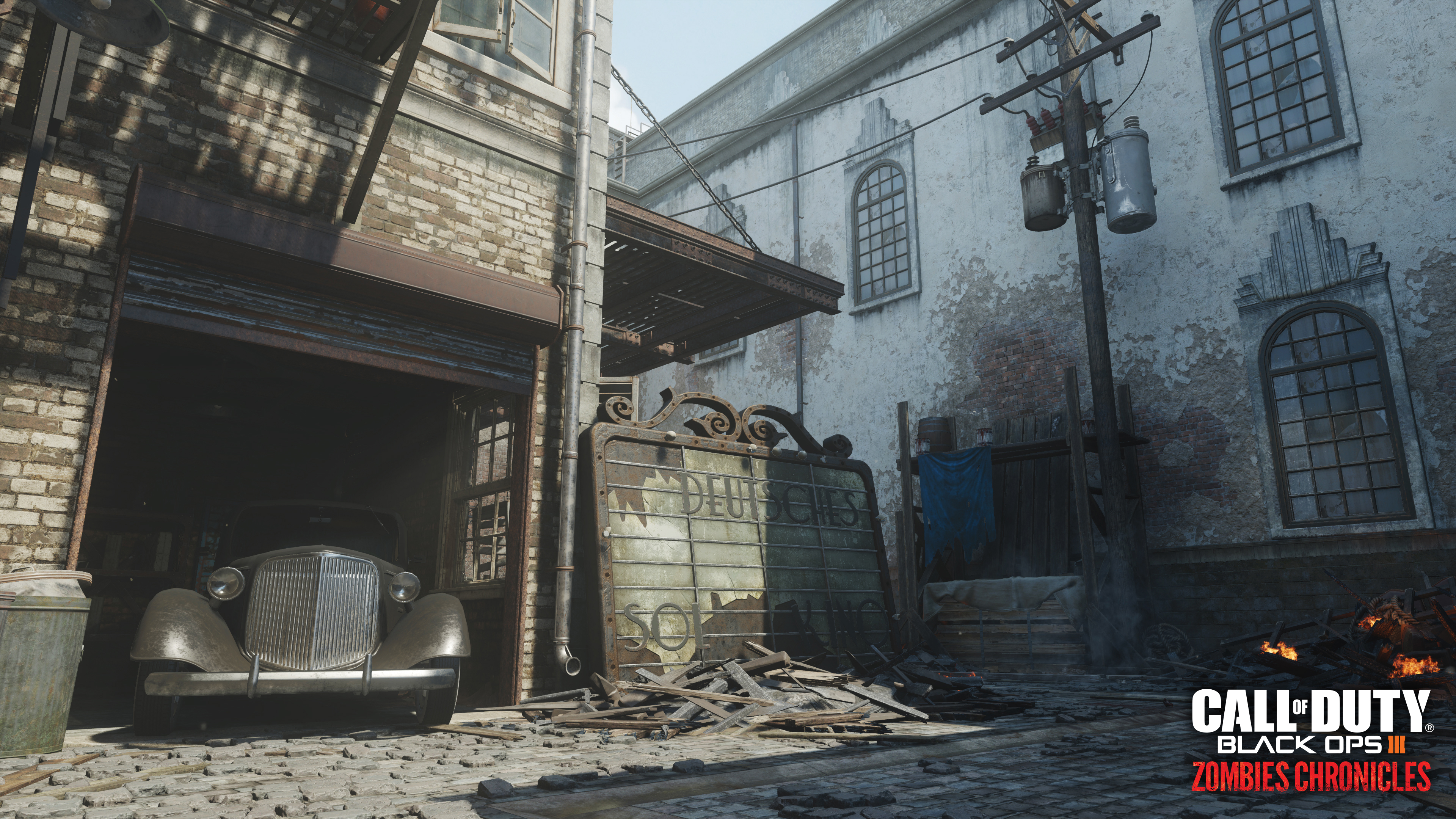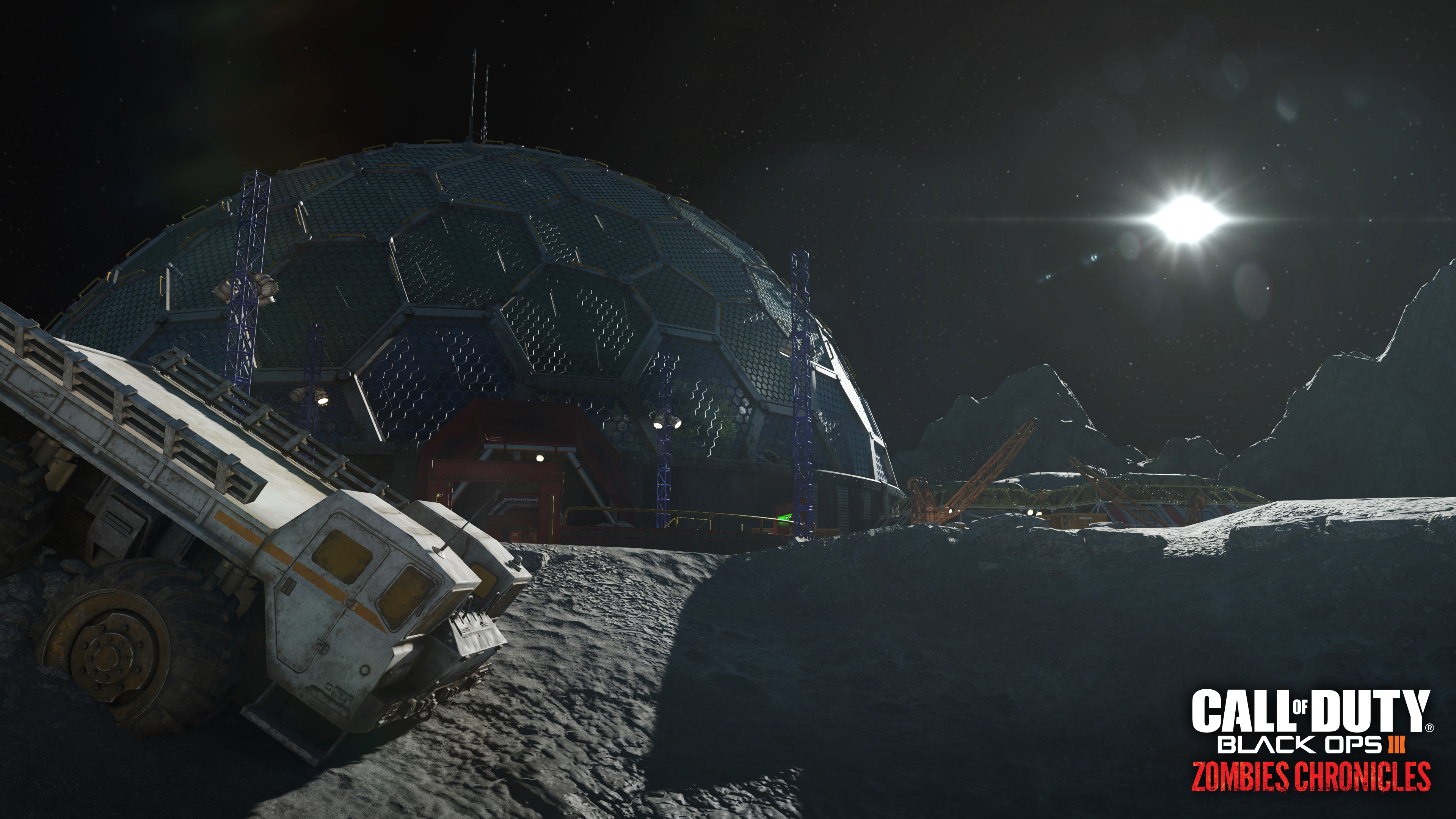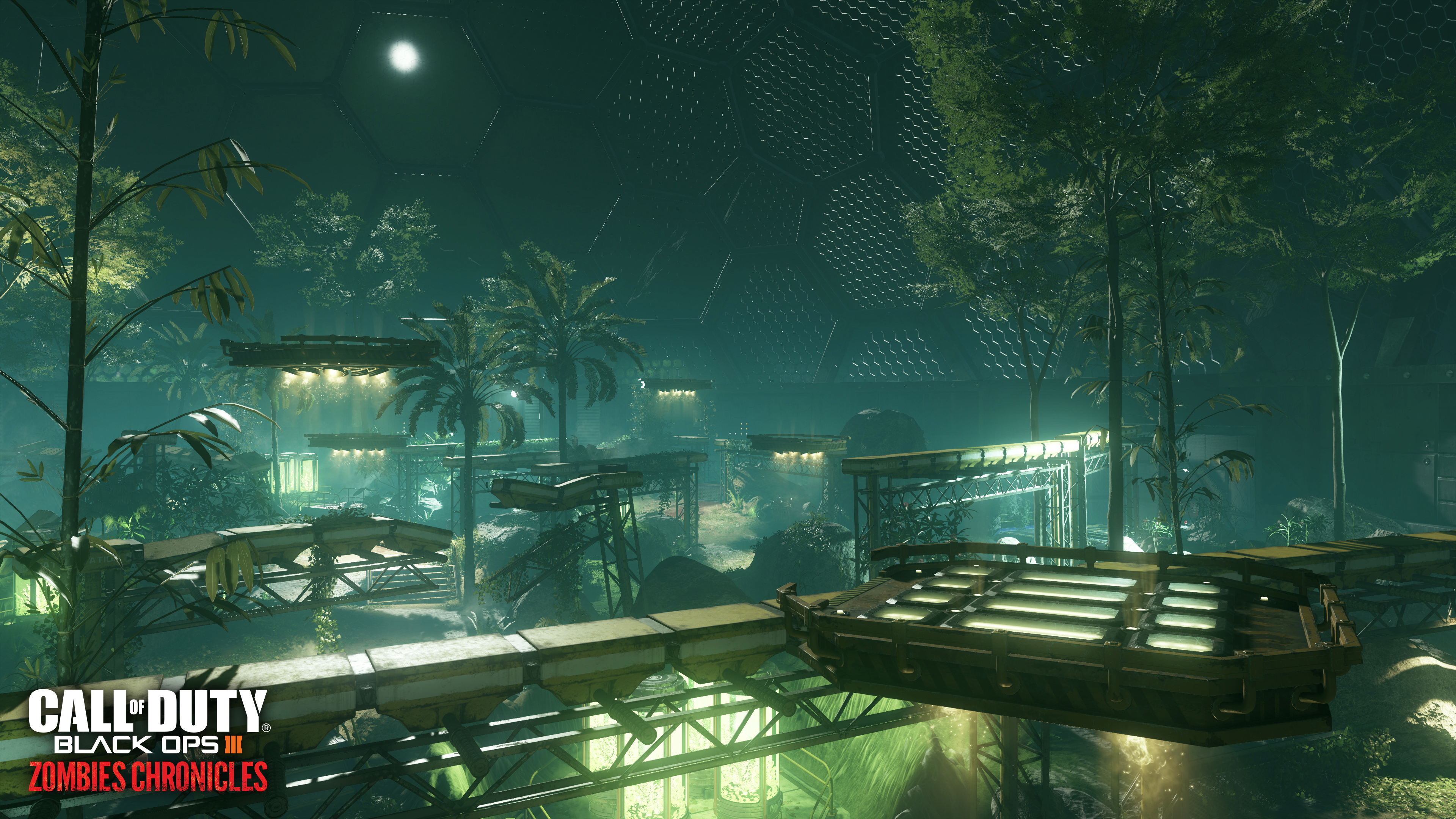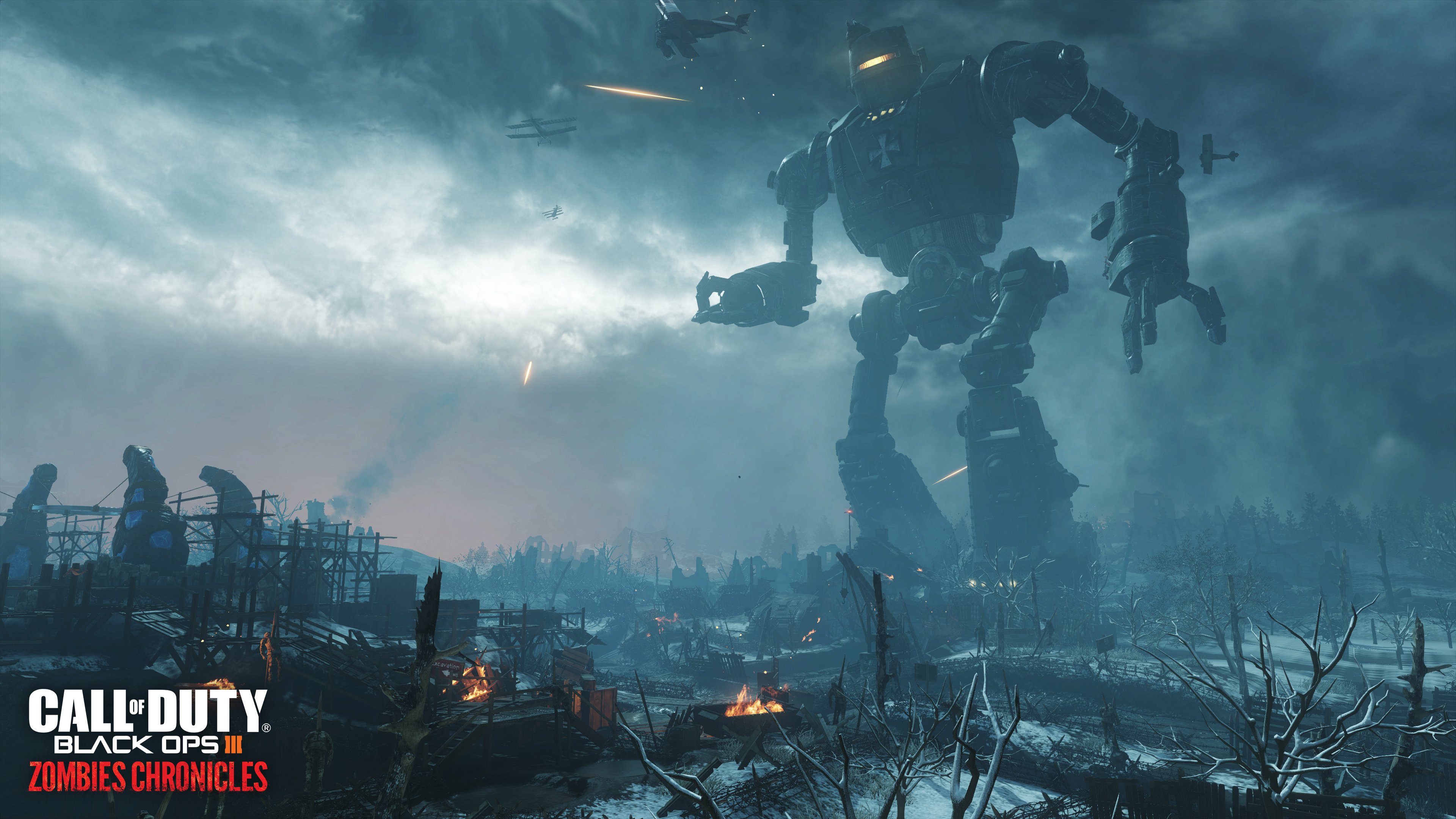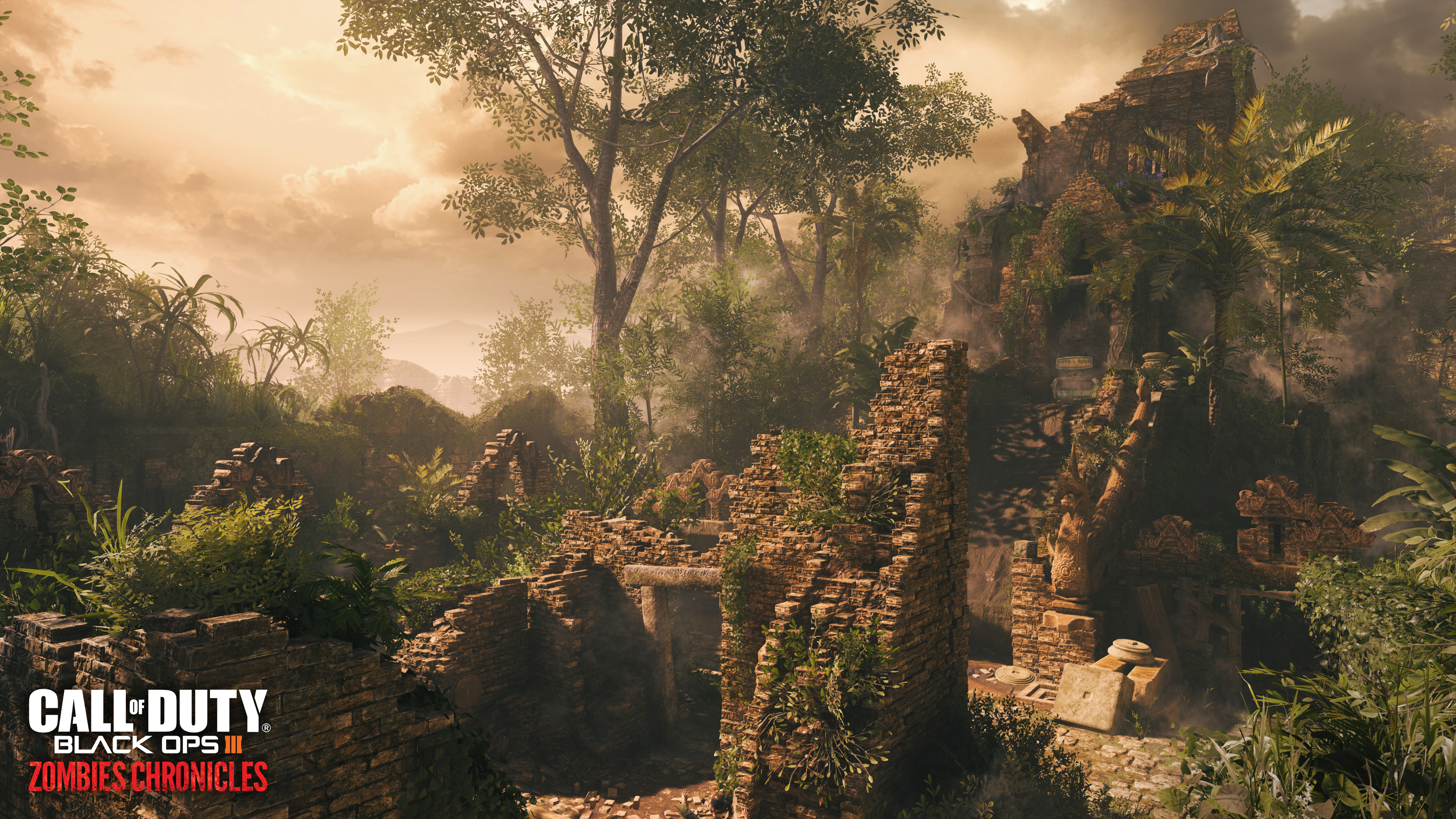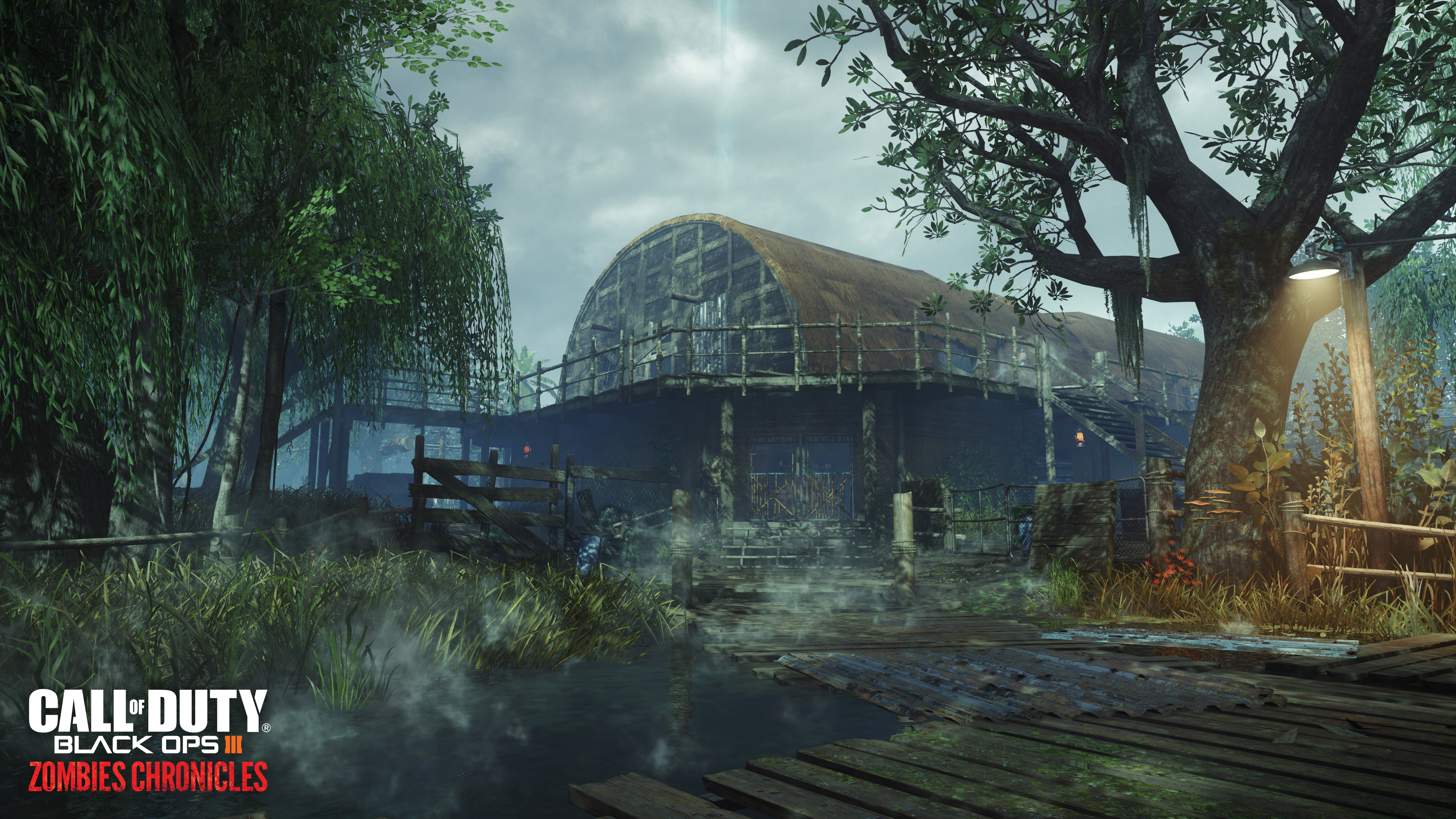 Bonus Event gestartet:
Um die Veröffentlichung gebührend zu feiern, starten Activision und Treyarch die "8 Tage der Untoten". Spieler von Black Ops III auf allen Plattformen und Spieler von Black Ops III Zombies Chronicles auf PS4 sind eingeladen, doppelte EP-Belohnungen zu verdienen, an Community-Challenges teilzunehmen und sich zahlreiche kostenlose exklusive Inhalte zu sichern, einschließlich Zombies-Visitenkarten, einer Waffentarnung, neuer Kaugummis und eines PS4-Designs.
Offizieller Call of Duty®: Black Ops III Zombies Chronicles Gameplay Trailer [DE]