Call of Duty: WW II – Zombie Reveal Trailer veröffentlicht
Heute veröffentlichte Sledge Hammer den offiziellen Trailer zum Zombie Modus in "Call of Duty: WW II".
Mit dem Nazi-Zombie Modus in Call of Duty: WW II erwartet euch ein neues Co-op-Survival-Erlebnis, welches gepaart ist mit Elementen der Dead Space Reihe. Ihr findet euch auf einer kühlen und geheimnisvollen Reise durch ein schneebedecktes bayerisches Dorf in Mittelburg, Deutschland wieder. Euer Ziel ist es wertvolle Kunstwerke zurück zu holen, welche von den Achsenmächten im Zweiten Weltkrieg gestohlen wurden. Das Dorf bewahrt einen rätselhaften und geheimen Schlüssel zu einer unvorstellbaren und ungeheuerlichen Macht. In diesem Zombies-Horror ist nichts mehr so wie es scheint, wenn sich die dunkle und finstere Handlung entfaltet und eine unbesiegbare Nazi-Armee der Toten entfesselt wird.

Official Call of Duty®: WWII Nazi Zombies Reveal Trailer
Cast des Zombie Modus
David Tennant, Star der BBC Serie Dr. Who, wird im Zombie Modus von Vall of Duty: WW II die Rolle von Drostan Hynd verkörpern.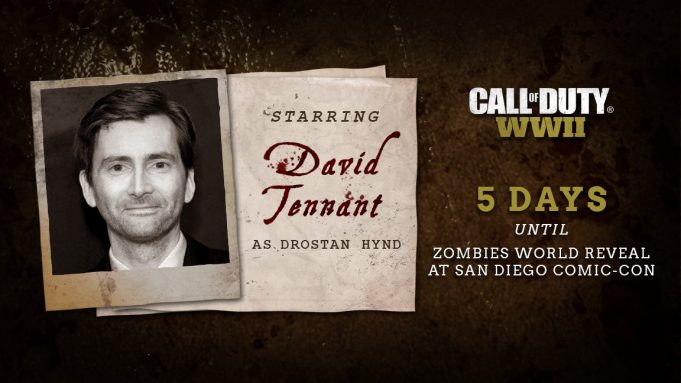 Das zweite Cast Mitglied ist Elodie Yung, bekannt für ihre Rollen in Marvel's Daredevil und The Defenders als Elektra. Sie wird Olivia Durant spielen.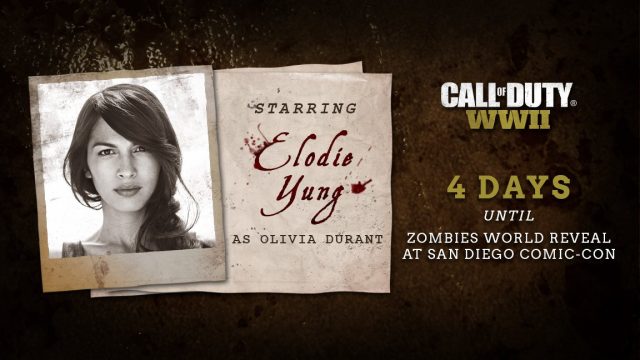 Cast Mitglied Nummer 3 wird Katheryn Winnick. Sie wird die Rolle von Marie Fischer in CoD: WWII Zombies übernehmen. Bekannt ist sie aus ihrer Rolle in der Serie Vikings.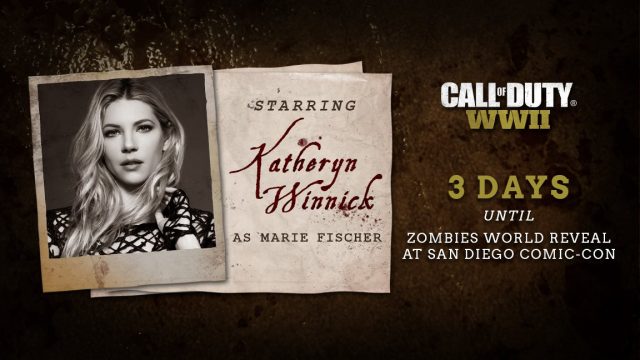 Der vierte im Bunde ist Udo Kier, der die Rolle von Doktor Peter Strau übernimmt.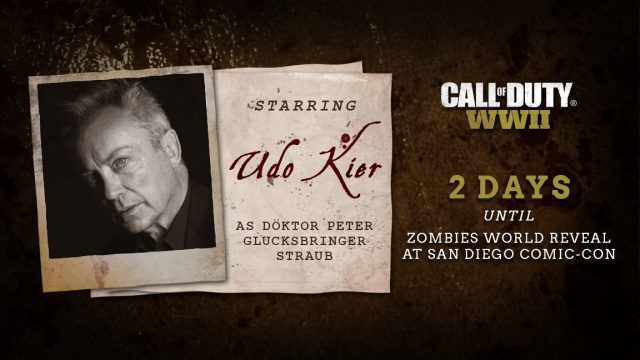 Cast Mitglied Nummer fünf ist Jefferson Potts. Dieser wird die Rolle des Protagonisten übernehmen.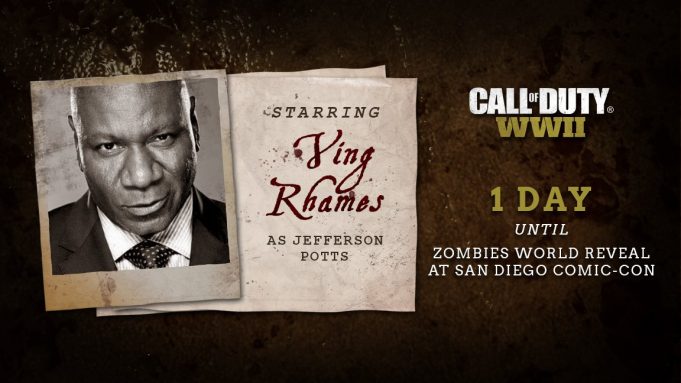 Start der Beta im August auf Playstation 4
Ab dem 25. August 2017 haben alle Vorbesteller der Playstation 4 Version zugriff auf die Multiplayer Beta von Call of Duty: WW II.  Spieler auf der Xbox One müssen sich ca. eine Woche länger in Geduld üben bis sie den Shooter antesten können. Dort sollte die Beta voraussichtlich Anfang September verfügbar sein.

Call of Duty: WWII bei Amazon vorbestellen
Call of Duty WWII erscheint am 3. November 2017 für Xbox One, Playstation 4 und PC.
Keine News mehr verpassen? Folgt uns auf Facebook