The Division: Update 1.7 ab morgen verfügbar / Infos zu Neuerungen
Ubisoft® kündigte heute an, dass die Aktualisierung 1.7 für Tom Clancy's The Division® ab morgen, dem 15. August, erhältlich sein wird.
Die Aktualisierung wird kostenlos für alle Spieler sein und gleichzeitig für Konsolen und Windows PC erscheinen. Sie beinhaltet folgende Neuerungen:
Globale Events – Die Aktualisierung wird ein neues Event-System einführen. Dieses wird die Spieler herausfordern, sich alternative Wege durch zeitbegrenzte Aufgaben mit neuen Modifikatoren zu bahnen. Die Events werden regelmäßig erscheinen und nach erfolgreichem Abschluss exklusive Belohnungen mit sich bringen. Die Spieler werden zudem zusätzliche Modifikatoren für einige Missionen und Übergriffe aktivieren können, welche eine größere Herausforderung darstellt und ihnen die Chance gibt, mehr Belohnungen zu erhalten.
Belobigungen – Bisher als Heldentaten bekannt, ist dies das neu integrierte Erfolgs-System, welches Spieler mit einer Reihe von Aufgaben und Belohnungen versorgt.
Verschlüsselte Behälter – Beutekisten, die mit zufälligen Anpassungsobjekten und Emotes gefüllt sind. Spieler können die Behälter erhalten, indem sie Chiffre-Schlüssel in der Welt sammeln oder sie mit Premium-Credits kaufen.
Neue Ausstattung und Anpassungsoptionen – Die neue Ausrüstung beinhaltet geheime Ausstattungsgarnituren, neue Gesichtsmasken und Arm-Aufnäher. Die Spieler werden außerdem in der Lage sein, ihre Agenten kostenlos im Friseurladen neu anzupassen.
Überleben-DLC-Neuerungen – Neue Gegenstände werden für die Punktevergabe hinzugefügt, welche es den Spielern erlauben, neue und bessere Highscores zu erzielen. Das Wirtschaftssystem für Belohnungen wurde ebenfalls überarbeitet, sodass Zeitinvestitionen auf der gleichen Höhe mit anderen Aktivitäten sind.
Tom Clancy's The Division - Kostenloses Update 1.7 Trailer
Update 1.7
Aktualisierung 1.7 ist eine von zwei kostenlosen Hauptaktualisierungen, die für das Jahr 2 von Tom Clancy's The Division geplant sind. Zusätzlich zu diesen großen Aktualisierungen und in Einklang mit dem Engagement des Entwickler-Teams, das Spiel fortlaufend zu überarbeiten und zu verbessern, hat das Year 2 bereits mehrere Gameplay- und generelle Qualitätsaktualisierungen mit sich gebracht. Weitere Aktualisierungen werden in den kommenden Monaten folgen.
Das erste Global-Event, Ausbruch, wird am 15. August um 20 Uhr (MESZ) starten und endet am 22. August. Es wird die Spieler mit neuen Verhaltensweisen der Gegner konfrontieren, die durch das Ausmaß des Virus-Ausbruchs hervorgetreten sind.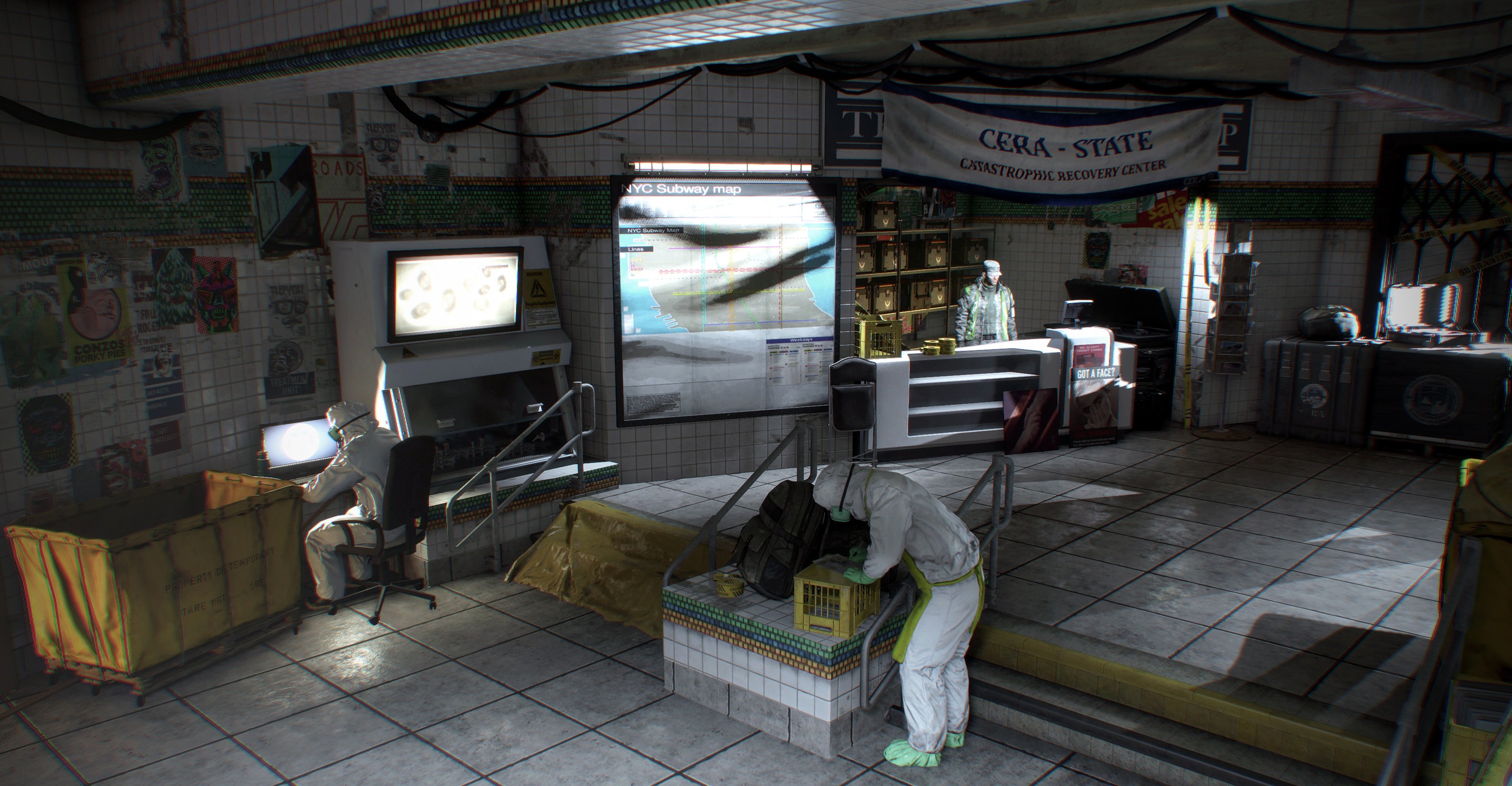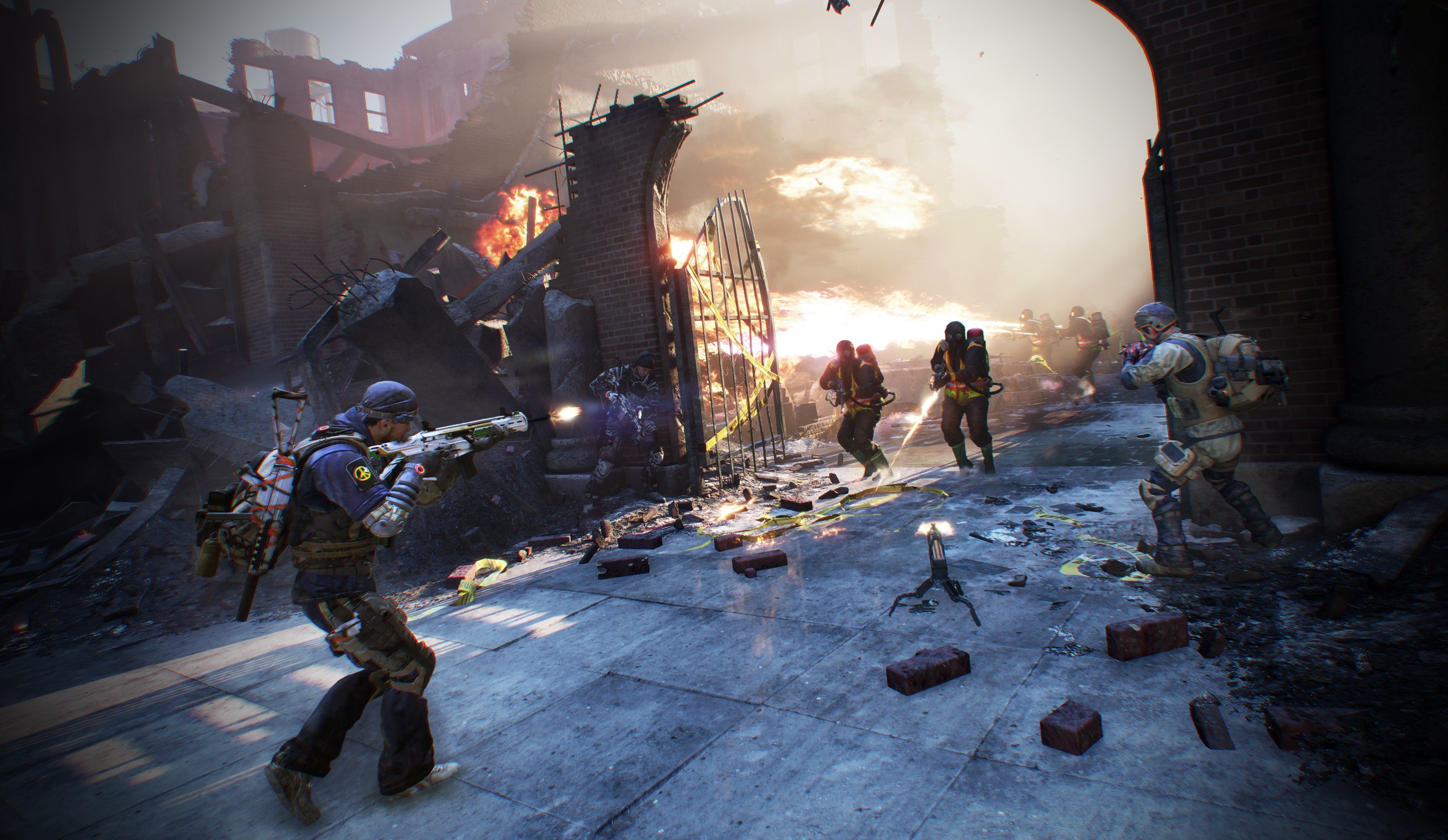 Kostenlose Spieltage für Survival DLC
Des Weiteren wird die zweite Erweiterung von Tom Clancy's The Division, Überleben, an diesem Wochenende kostenlos spielbar sein. Vom 18. August, 15 Uhr bis zum 20. August, 21 Uhr werden alle Spieler zeitgleich auf allen Plattformen Zugriff auf die Inhalte der Erweiterung haben und der Überlebensmodus bietet eine völlig neue Art und Weise, dieses Spiel zu erleben. Dieser sitzungsbasierte Modus kann in PvP oder PvE bis zu 24 verschiedene Spieler unterbringen. Den Agenten wurde ihre Ausrüstung gen ommen und nun müssen sie sowohl die gefährliche Umgebung als auch die Bedrohung durch andere Agenten und tödliche Jäger überleben, die sich in der offenen Welt verteilt haben. Mitten in einem zerstörerischen Blizzard ist es für die Spieler überlebensnotwendig Versorgungsgegenstände, warme Kleidung und Überlebensausstattung zu finden, um zu versuchen, aus der Dark Zone zu entkommen.