PUBG: Road to Launch – Neue Features, Inhalte, Patch Notes & Xbox Version
In einem neuen Community Post geben die Entwickler einen kleinen Ausblick auf die nächsten Updates bis zum Jahresende. So heißt es, man habe den Schwerpunkt auf die Entwicklung der Builds für PC 1.0 und Xbox Game Preview gelegt. Die Arbeiten beinhalten ein neues Bewegungssystem, mehr Stabilität sowie weitere neue Features und Inhalte wie z.B die Wüstenkarte. Die Veröffentlichung der Xbox One Version ist für das Jahresende (im Dezember) geplant. Nachfolgend gehen wir genauer auf die damit verbundenen Testphasen und Abläufe ein. Darüber hinaus findet ihr auch die Pach Notes zum heutigen Testserver Update (16. Oktober 2017).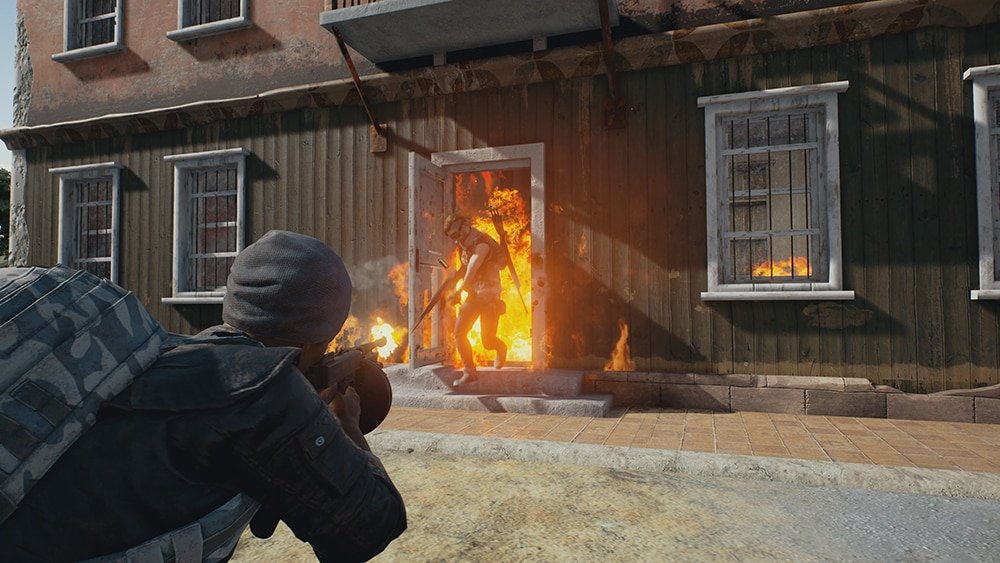 PC Testphase
Um die neuen Funktionen und Inhalte ausführlich zu testen, wird es insgesamt mindestens drei Phasen geben. Diese sollen einen stabilen Launch gewährleisten.

 Phase 1:  Fokus liegt auf dem neuen Bewegungssystem, welches euch das klettern über Hindernisse ermöglicht.


 Phase 2: Weitere Tests zum Bewegungssystem sowie Tests weiterer neuer Inhalte und Features.

 Phase 3: Alle neuen Inhalte und Features inklusive der Wüstenkarte
Die erste Phase startet bereits Ende Oktober. Insgesamt sollen sich die Tests über einen Zeitraum von Mindestes vier Wochen erstrecken.
Leaderboards und FFP Servers
Die Arbeiten an den Leaderboards und FFP Servern haben etwas länger in Anspruch genommen. Dadurch startet die neue Saison erst am 20. Oktober. Zu den Änderungen und Verbesserungen gehören:
Integration von KR / JP-Server

Alle Modi wurden zu den Servern hinzugefügt

Zusätzlich werden First-Person Squad Modi zu SA, SEA und OCE hinzugefügt.
Da der FPP-Squad-Modus am meisten gespielt wurde, hat Bluehole entschieden, den Squad-Modus zuerst hinzuzufügen. FPP Squad wird im Laufe dieser Woche hinzugefügt, nachdem die Bestenlisten-Systeme aktualisiert wurden.
Patch Notes für diese Woche
Diese Woche wurde ein kleiner Patch zur Verfügung gestellt der auf den Liveservern ab heute getestet werden kann.

Gameplay:
Spawn Level der Itemes auf der Startinsel reduziert, um die Itembalance auf der Nordostseite von Erangel anzupassen.
Bug Fixes:
Feueranimation und Effekt beseitigt, welche im Startflugzeug aufgetreten sind, wenn Spieler von Molotowcocktail in brannt gesetzt wurde.

Fehler behoben, der es einem Charakter ermöglichte, eine Hauptwaffe und eine Bratpfanne gleichzeitig zu halten

 

Zuschauer-Modus-Fehler behoben der zu flimmernden Waffensymbolen  führte
Xbox Version
Zur Fertigstellung der Xbox Version hat Bluehole beirets zur Gamescom mitgeteilt, das die Partnerschaft mit Microsoft erweitert wurde. Die Redmonder stellen Bluehole weitere Mittel zur Verfügung, um eine bestmögliche Umsetzung für die Konsole zu gewährleisten. Außerdem wird das Studio Rare, welches derzeit für Microsoft an dem Titel "Sea of Thieves" arbeitet, die dafür entwickelte Wasseranimations-Technologie für PlayerUnknown's Battlegrounds zur Verfügung stellen.