Ex Electronic Arts Mitarbeiter arbeitet an Free to Play Koop-Actionspiel; Neues Studio Embark eröffnet
Patrick Söderlund, ehemaliger Chef Designer bei EA DICE hat vor einigen Monaten sein eigenes Entwicklerstudio gegründet. Mit seinem Team, bestehend aus 50 Mitarbeitern arbeitet er derzeit an einem neuen Projekt. Dabei handelt es sich um ein Free to Play Koop-Actionspiel. Erste Artworks zeigen ein paar Menschen in futuristischen Anzügen, welche ein weitläufiges und unbekanntes Terrain erkunden. Hintergründe zur Handlung des Spiels oder ein Name sind noch nicht bekannt, sollen aber in den kommenden Wochen und Monaten folgen. Das Studio plant den Titel schnellstmöglich zu veröffentlichen und das Spiel nach und nach zu erweitern, sofern es bei der Community auf Begeisterung stößt. Zudem sieht es so aus, als möchte man hierbei von Anfang an die Spieler miteinbeziehen in die weitere Entwicklung.
.
Artwork: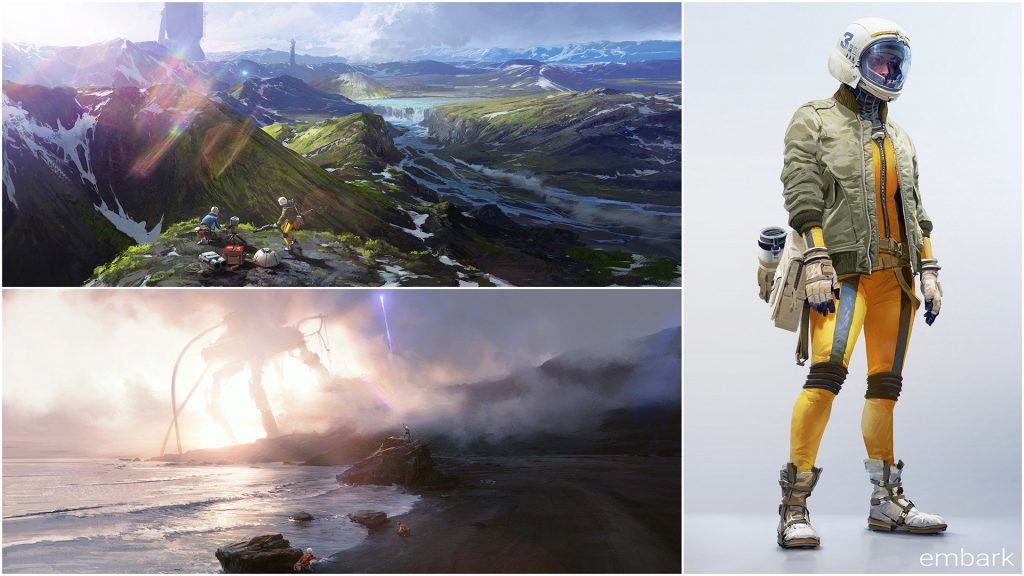 In einem Statement heißt es:
Neben der Arbeit an unserem neuen Titel verfolgen wir weitere Ziele, wir haben große Ambitionen. Für Leute, die keine professionellen Spieleentwickler sind, ist es schwierig, selbst Spiele zu erschaffen und wir möchten durch Spiele und Tools die jedem das Entwickeln ermöglichen die Grenze zwischen dem Spielen und der Entwicklung verwischen.
So wie heute jeder seine eigenen Videos produzieren, eigene Blogs schreiben oder eigene Musik machen kann, stellen wir uns eine Welt vor, in der jeder in der Lage ist, sinnvolle interaktive Erlebnisse zu erstellen und sie mit anderen zu teilen. Wir sind der Überzeugung, dass Spiele besser und Vielfälltiger werden können, wenn mehr Menschen ihre Talente nutzen, etwas zu erschaffen.
Tech Demo der UE4 Engine
Folgt uns gerne auf Facebook und Twitter, um künftig keine News mehr zu verpassen.