Modern Warfare: Anpassung der Lautstärke von Fußschritten wird vorgenommen; Beta erhält neuen Client
Infinity Ward teilte mit, dass man die Lautstärke der Fußschritte in "Call of Duty: Modern Warfare" anpassen wird. Die Änderungen sollen bereits in der Beta im September integriert sein. Dann werden die Fußschritte eures Soldaten, sowie die der Gegner angeglichen, die Eigenen sind dann leiser und die gegnerischen Lauter. Außerdem heißt es, dass der für die kommende Beta benötigte Client ein anderer sein wird, als der den ihr jetzt für das Alpha-Wochenende geladen habt und ein erneuter Download somit erforderlich ist. Nach dem Wochenende könnt ihr den 2v2 Gunfight Client also wieder löschen.
In der Beta wird es weitere Spielmodi wie Team Deathmatch und andere geben. Auch der 2v2 Gunfigt Modus wird dort ebenfalls wieder dabei sein. Nachfolgend haben wir zudem eine Liste von bekannten Fehlern, die bis zur Beta behoben werden sollen, sowie eine Liste weiterer Änderungen, die folgen könnten.
Bugfixes
Sprungermüdung: Ein Fehler ermöglicht es derzeit, weiter zu springen und Sprungermüdung zu vermeiden. Dieser wurde bereits behoben und beim Beta Client gepatcht sein.
Framerate Drops auf der Karte Pine sollen behoben werden.
Bildrauschen: Ein Fehler führt dazu, dass die Option "Bildrauschen" nicht ausgeschaltet bleibt in der Alpha.
Head Glitches
Explosives konnten Schaden durch verschiedene Oberflächen verursachen. Z.B konnte man auf Felsen in Pine schießen, und der Gegner dahinter nahm trotz Deckung 100% Schaden.
Spieler waren z.T. hinter einigen Oberflächen weiter sichtbar. (Metal Container, Holzoberflächen etc.)
Freezing und Schwarzbild beim Laden eines Matches.
Aufheben von Equipment in Gunfight: OSP nicht automatisch aufgehoben, wenn man Quadrat innerhalb einer bestimmten Distanz gedrückt hat.
Verbesserungen & weitere Anpassungen
Strafen für frühzeitiges Verlassen des Gunfight Modus könnten eingeführt werden.
Es wird diskutiert, ob die Anzeige überarbeitet werden soll, wenn man verletzt ist. Momentan ist es so, dass ihr kurzfristig alles in Schwarz/Weiß seht.
Tastaturbelegung: Der Maus und Tastatur Support in der Alpha enthält noch nicht alle Features. Bis zur Beta könnt ihr unter anderem auch Tasten frei zuweisen.
UI Verbesserungen bei Matchmaking und auch für das Loadout im Gunfight Modus, insbesondere für modifizierte Shotguns, die eine höhere Reichweite haben.
Namenschilder der Gegner sind z.T. hinter Deckungen sichtbar. Hier wird es weitere Verbesserungen geben, damit diese nicht störend beim Anvisieren der Gegner sind.
Beta Termine
Dieses Jahr wird es eine Open Beta geben, als Vorbesteller erhaltet ihr einen Vorabzugriff. Darüber hinaus startet die Beta auf Playstation 4 zeitexklusiv. Ein weiterer wichtiger Punkt der Beta, Crossplay zwischen Xbox One, PS4 und PC wird verfügbar sein. Einen Termin zum Preload gibt es noch nicht, es ist aber davon auszugehen, dass dieser wie schon bei der Alpha ein bis zwei Tage vorm Start möglich sein wird.
PlayStation 4 Exclusive Beta

12. bis 13.  September  (Early Access, PlayStation 4)
14. bis 16. September  (Open Beta, PlayStation 4)

Beta mit Crossplay

19. bis 20. September (Early Access, PC und Xbox One; Open Beta, PlayStation 4)
21. bis 23. September (Open Beta, PlayStation 4, PC, Xbox One)
---
---
Stay in touch
Weitere Leaks und Infos zum Spiel findet ihr in unserer Themenübersicht (hier klicken). Folgt uns gerne auf Facebook, Instagram und Twitter, um künftig keine News mehr zu verpassen. Wer auf der Suche nach einer Community ist, kann gerne in unserer Facebook Partnergruppe "Call of Duty Germany" vorbeischauen. Hier findet ihr Hilfestellungen, neue Mitspieler und vieles mehr.
---
GEWINNSPIEL – VINCORP USB DESIGN KÜHLER
---
Bis zum 25. August könnt ihr an unserem Gewinnspiel auf Facebook (hier klicken) teilnehmen, um einen USB Multicolor Designkühler für euch und einen Freund oder eine Freundin zu gewinnen. Weitere Infos zu den Teilnahmebedingungen findet ihr in der Beschreibung auf Facebook.
---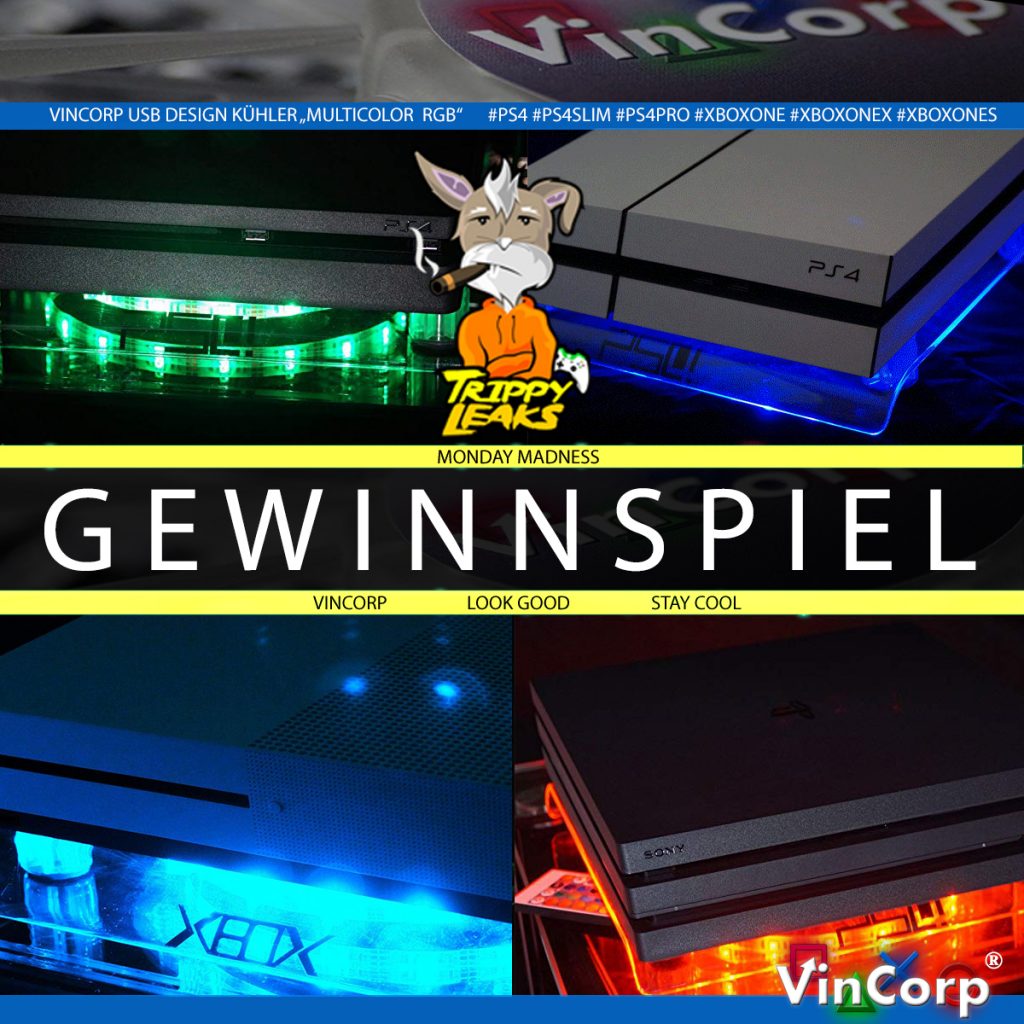 ---