Division 2: Episode 3 erscheint im Februar inkl. Balancing-Anpassungen an Shotguns im PvP & mehr
Massive hat heute mitgeteilt, dass Episode 3 für "Tom Clancy's The Division 2" im Februar erscheinen wird. Sie hört auf den Namen "Brooklyn: Homecoming" und wie ihr dem Namen bereits entnommen habt, geht es darin zurück nach New York. Mit der Erweiterung erwarten euch zwei neue Missionen, eine neue Spezialisierung und mehr. Außerdem werden auch Balancing Anpassungen an den Shotguns für den PvP vorgenommen. Außerdem wird Massive auch weiter am Loot arbeiten. Darunter die Attribute der Ausrüstung, Verteilung des Loot, der Dropchance etc. Diese Änderungen sollen dann ebenfalls in den kommenden Monaten verfügbar gemacht werden. Es wurde ebenfalls eine Übersicht geteilt, die euch zeigt, woran Massive zurzeit arbeitet.
Bekannte Fehler
Raid Leaderboards
Anzeige Fehler in Raid Aktivitätszusammenfassung
Unsichtbare Wände
Shotguns in PVP
Gegner bleiben in ihren Spawns stecken.

Inhalte von Episode 3 – Homecoming
2 neue Haupt-Missionen

2 geheim Aufträge für Year 1 Pass Besitzer

1 neue Spezialisierung (weitere Infos stehen noch aus) – Instant unlock für Year 1 Pass Besitzer

Neue Exotische Waffe die (neben anderen Dingen) die Farbe ihrer Umgebung annehmen kann. (Image)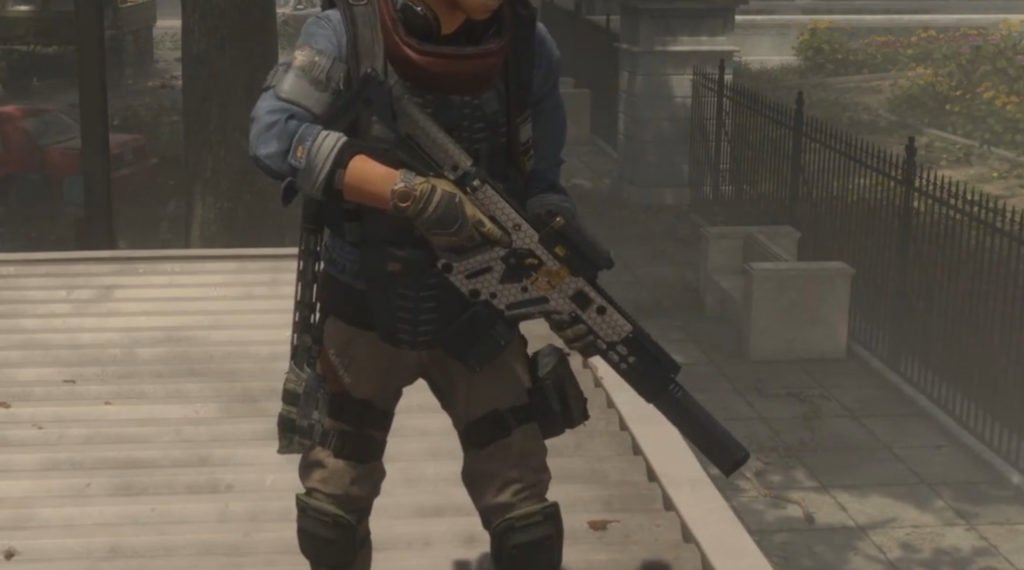 Der Raid wird nicht Teil von Episode 3 sein. Darüber hinaus soll es dieses mal auch keine Testphase auf den PTS geben.
Neue Möglichkeiten zum Erlangen von Bekleidungsbehältern
Seit der Veröffentlichung von The Division 2 gab es eine Reihe von Bekleidungsereignissen, die eine Vielzahl an kosmetischen Objekten für unsere Spieler bereitstellten. Massive ist daran gelegen, euch fortwährend den Zugriff auf neue Bekleidung zu gewähren und euch gleichzeitig die Möglichkeit zu geben, diese kosmetischen Objekte zu erlangen. Aus diesem Grund haben sie ein paar Dinge mitzuteilen.
Die Einführung von Textilien
Es gab ein paar Beschwerden bezüglich der Erlangung von Duplikaten in den gewöhnlichen Bekleidungsbehältern. Daher möchte Massive das System verbessern, um die Frustration zu verringern. Sie verstehen, dass der Erhalt von EP für Duplikate in Standardbehältern sich nicht wie eine Belohnung anfühlt. Daher führen sie in naher Zukunft eine neue Art von Währung für den Ersatz von EP ein: Textilien!
Für jedes Duplikat in den Standard-Bekleidungsbehältern erhaltet ihr automatisch eine feste Menge an Textilien anstelle von EP. Sobald ihr ausreichend Textilien gesammelt habt, könnt ihr diese Währung verwenden, um direkte Käufe für einen Großteil der Objekte im spielinternen Shop zu tätigen.
Wir hoffen, dass diese bevorstehende Anpassung einen besser vorhersagbaren Pfad bietet, um an einige Bekleidungsobjekte zu gelangen und eure Sammlungen zu vervollständigen.Natürlich habt ihr weiterhin die Gelegenheit, kosmetische Objekte direkt mit Premium-Credits im spielinternen Shop zu kaufen.
Der Vermächtnis-Behälter
Wenn ihr auf der Suche nach weiteren Bekleidungsoptionen und bereit seid, Premium-Credits auszugeben, dann hat Massive einen neuen Bekleidungsbehälter mit einer Auswahl älterer Objekte für euch. Hier erfahrt ihr mehr über den  Vermächtnis-Behälter vor, der ab sofort im Spiel verfügbar ist.
Zum Preis von 100 Premium-Credits bietet er die Chance auf zuvor erhältliche Bekleidung, sofern ihr nichts Besonderes im Auge habt. Falls ihr auf der Jagd nach einem besonderen Objekt seid, dann seht euch direkt im Bekleidungsgeschäft um, um es direkt zu kaufen.

In Zukunft wird dieser Behälter immer wieder für kurze Zeit verfügbar sein. Jetzt, da das Bekleidungsereignis Stille Nacht beendet ist, ist der erste Vermächtnis-Behälter für kurze Zeit verfügbar und kann über das Bekleidungsbehälter-Menü erreicht werden.

Um das gebührend zu feiern, schenken wir allen, die sich zwischen dem 7. und 14. Januar in The Division 2 anmelden drei Vermächtnis-Behälterschlüssel. Vergesst nicht, dass ihr die Vermächtnis-Behälter auch an Freunde oder Clan-Mitglieder verschenken könnt, denen noch Bekleidung fehlt.

Die Vermächtnis-Behälter garantieren, keine Duplikate zu erhalten und die Inhalte können im spielinternen Behältermenü vorab betrachtet werden. Ihr könnt die Inhalte auch im offiziellen Forum studieren. Die Rotation der Standardbehälter wurde ebenfalls verändert, seht euch also die Details an!