Modern Warfare: Videos zeigen Galil & Verctor; Zombiehand-Glücksbringer gefunden
Wie wir euch bereits die Tage berichtet haben, wurden neue Waffen in den Spieldaten von "Call of Duty: Modern Warfare" gefunden. Bei diesen handelte es sich um die Waffen KRISS Vector, APC9, Galil, HK G28 und XM109. Nun wurden Videos zur Vector und Galil veröffentlicht, welche die beiden im Waffeneditor zeigen. Da bereits alle Daten zu den Waffen im Spiel zu finden sind,  ist eine Veröffentlichung in Saison 4 nicht ausgeschlossen. Zudem wurde auch ein neuer Glücksbringer für Waffen in den Spieldaten entdeckt. Dabei handelt es sich um eine abgetrennte Zombiehand. Sie ist möglicherweise ein Teaser zu "Call of Duty: 2020".
Galil:
Ältere Spieler dürften dieses Sturmgewehr u.a.  aus Black Ops 1 und 2 kennen. Das Sturmgewehr wurde in Israel hauptsächlich in der 5,56-mm-Variante eingeführt. Für Exportkunden wurde auch eine 7,62×51-mm-Variante angeboten und für die Polizei die Magal-Variante im Kaliber des M1 Carbine entwickelt. Die hier gezeigte Variante wurde allerdings leicht abgeändert. (Videosoure: ModernWarZone)

Vector
Die KRISS Vector ist eine von KRISS USA entwickelte Maschinenpistole. Eine technische Besonderheit dieser Waffe ist ein teilweise senkrecht bewegter Masseverschluss. Der Grundgedanke hinter der TDI KRISS Vector ist gute Kontrollierbarkeit von Feuerstößen. Durch einen zum Großteil nach unten geführten Verschluss und im Verhältnis zum Griff niedrigen Lauf verringert das sogenannte Super V System den Rückstoß. Ausgelegt ist die Waffe für das Kalibar .45 ACP. (Videosoure: ModernWarZone)
Bericht über Input Delay & Aim-Assist  Probleme bei Controllern:
Auf Reddit berichtet ein Spieler von einem Input Delay bei Controllern (Konsole & PC) in "Call of Duty: Modern Warfare". Zudem bestehen auch Probleme, die sich auf das Aim-Assist Feature auswirken. Er erklärt, dass er nach dem Update eine signifikante Verzögerung zwischen dem Drücken einer Taste und der Ausführung im Spiel feststellen konnte. Das Input Delay beträgt zwischen 300 und 450ms. Verbindungsprobleme konnte er ausschließen. In einem Test mit Freunden hat er die nachfolgenden Werte ermittelt. WZ steht für Warzone, aber es ist nicht ausschließlich in Warzone ermittelt. Einige Werte wurden auch im MW Multiplayer erhoben und wurden hier leider vermischt. F steht für Freunde und das Fragezeichen markiert mögliche Benutzerfehler.
Grafik

CoD Pro Gamer Chris 'Parasite' Duarte untermauert Verdacht
Der World Champion Spieler Chris 'Parasite' Duarte untermauert den Verdacht im Bezug auf die Probleme mit dem Aim-Assist. Er hat kürzlich ein Video aufgenommen, indem er aufzeigt, dass die horizontale Zielhilfe stark reduziert wurde. Die vertikalen Werte scheinen noch normal zu sein.
No aim assit horizontally but a ton vertical???? #PS4sharehttps://t.co/1IUslKxESr pic.twitter.com/TUMCjYHBpL

— Chris☔️⛈ (@Parasite) May 17, 2020
Eine Stellungnahme von Infnity Ward steht noch aus. Es ist unklar, ob die Änderungen durch Fehler hervorgerufen wurden, oder teilweise beabsichtigt sind.
---
---
Stay in touch
Weitere Leaks, Patch Notes und Infos zum Spiel findet ihr in unserer Themenübersicht (hier klicken). Folgt uns gerne auf Facebook, Instagram und Twitter, um künftig keine News mehr zu verpassen. Wer auf der Suche nach einer Community ist, kann gerne in unserer Facebook Partnergruppe "Call of Duty Germany" vorbeischauen. Hier findet ihr Hilfestellungen, neue Mitspieler und vieles mehr. Wir suchen außerdem Content Creator (M/W) und Sprecher*inen für künftige Projekte. Wer Teil des Trippy Leaks Network werden möchte, kann sich gerne bei uns melden (hier klicken).
---
Ubisoft Digital Dealz [Anzeige]
---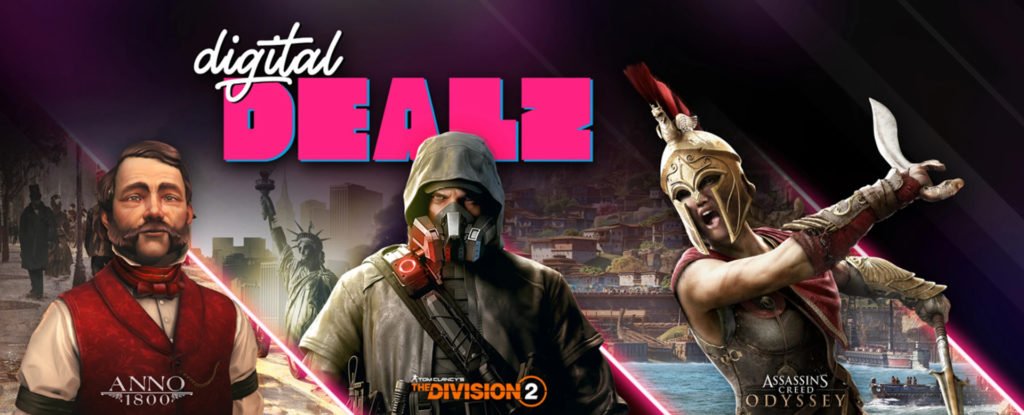 ---