Modern Warfare/ Warzone: Update 1.22 mit neuen Inhalten, Bugfixes & mehr (Patch Notes)
Infinity Ward veröffentlicht heute Update 1.22 für "Call of Duty: Modern Warfare und Warzone". Dieses wird ab 8:00 Uhr auf allen Plattformen bereitgestellt und bringt euch die ersten neuen Inhalte von Season 4 sowie diverse Fehlerkorrekturen. Zu den Inhalten zählen unter anderem zwei neue Waffen (Galil und Vector), drei neue Karten sowie die beiden Operator Capt. Price und Gaz. Letztere sind Teil des neuen Premium Battle Pass. Die Downloadgröße des Updates beträgt je nach Plattform und Version zwischen 33 und 45 GB.
Downloadgrößen
32.5 GB

– PlayStation 4
33.05 GB bis

84.8 

GB – Xbox One
39 GB – PC (F2P Version)
45 GB – PC (Premium Version)
Manche Spieler auf Xbox One berichten von einer Downloadgröße von bis zu 84.8 GB. Dies ist nicht beabsichtigt. Der Support Von Activision untersucht derzeit das Problem.
Die neuen Inhalte
Neue Waffen – Galil (CR-56 AMAX), Vector (Fennec), Kali Sticks (Akimbo Nahkampf Waffe)
Neue Operator – Capt. Price, Sgt. Gaz
Neue Karten –   Scrapyard. Trench,  Promenade
Waffenmeisterschaft-Herausforderungen (Mastery-Challanges)
Warzone In Match Events
Contraband Contract System in Warzone
Neue Playlists
Modifizierte Spec Ops Missionen
Neue Waffen in Warzone
Neue Waffenperks für

Specialist Bonus (Der Bonus wird freigeschaltet, wenn man 8 Kills erreicht, während Specialist aktiviert ist): Frangible-Disabling, Frangible-Wounding, Mo'Money, Recon, Heavy Hitter, FMJ, Presence of Mind"
Im Laufe der Saison werden außerdem noch die Modes Eine im Lauf (Mit einem twist), Team Defender, All or Nothing, Juggernaut Royale und Realismus Warzone hinzugefügt. Die vollständige Roadmap folgt im Laufe des Tages, vermutlich gegen Abend. Außerdem deutete Joe Cecot an, dass auch eine neue Sniper in der Mid-Season ins Spiel kommt.
---
---
Patch Notes – Update 1.22

WHAT'S NEW
Weapon Mastery Challenges!
Sobald ihr Gold für eine Waffe freigeschaltet habt, sind Meisterschaftsherausforderungen verfügbar. Es gibt 8 Herausforderungen pro Waffe, von denen jede ihre eigenen Belohnungen gewährt. Darunter 4 Spielerkarten und 4 Embleme. Sie müssen 2 Kill-Herausforderungen, 2 Headshot-Herausforderungen und 4 zusätzliche Herausforderungen bestehen, die in der richtigen Reihenfolge abgeschlossen werden müssen (Gold, Platin, Damaskus, Obsidian). Wenn ihr alle Herausforderungen für die 51 Waffen abschließt, werden zudem ein spezieller Sticker und eine Spielerkarte freigeschaltet!
Warzone In-Match Events!
Events können während Warzone Battle Royale-Spielen stattfinden und sich auf eure Strategie und die Herangehensweise auswirken. Sie können in jedem Spiel ohne vorherige Ankündigung stattfinden. Wenn die Events stattfinden, wird dies immer in der Mid-Game-Phase passieren. Z.B. nach der ersten Ausrüstungslieferung und bevor der Gulag schließt. Pro Match wird aber nur ein Event stattfinden. Zum Start von Season 4 wird es drei verschiedene geben: "Jailbreak", "Fire Sale" und "Supply Chopper".
Jailbreak
Wenn 'Jailbreak' stattfindet, kehren alle eliminierten Spieler wieder in das Match zurück. Ganz egal ob ihr gerade auf den 1v1 Kampf im Gulag wartet, oder euch bereits im Zuschauer-Modus befindet. Alle die sich noch im Match befinden, erhalten eine Minute vor einem Jailbreak-Ereignis eine Benachrichtigung. Sie können so zusätzliche Rüstungen oder eine Waffe für Ihre zurückkehrenden Teamkollegen sichern. Jailbreak-Ereignisse können jederzeit während des Mid-Games im Battle Royale-Spiels stattfinden.
First Sale
Bei 'Fire Sale' gibt es temporäre Rabatte auf Gegenstände an der Buy Station. Ihr erhaltet diese bis zu 80% billiger. Manchmal sogar komplett kostenlos. Ein Fire Sale ist also der perfekte Moment eine Drohen, eine Rüstungskiste oder Killstreaks zu holen. Während des Fire Sale könnt ihr außerdem eure gefallenen Team-Kameraden wieder komplett kostenlos ins Spiel zurückkaufen. Loadout Drops sind aber nicht reduziert. Fire Sales sind nur 60 Sekunden möglich. Also müsst ihr euch beeilen.
Supply Choppers
Das 'Supply Choppers' Event bringt einen nicht tötlichen, aber dafür schwer gepanzerten Helikopter nach Verdansk. Um diesen abzuschießen benötigt ihr also ein paar Schuss mehr mit dem LMG oder vielleicht auch ein oder zwei Raketen. Der Hubschrauber kann nicht auf euch schießen. Dafür kann er mehr Schaden einstecken bevor er explodiert. Wenn ihr es schafft, einen solchen Hubschrauber abzuschießen, erhaltet ihr hochwertige Beute. Zur Beute zählen u.a. drei UAVS, zwei Rüstungs- und Munitionskisten, eine Gasmaske, ein Granatwerfer und eine Menge Bargeld. Supply Choppers verschwinden nach einer bestimmten Zeit wieder, wenn ihr es nicht schafft, ihn abzuschießen. Denkt daran, dass ihr nicht das einzige Team seid, welches den Hubschrauber verfolgt.
Contraband Contract System!
Contraband ist ein neuer, seltener Auftrag, der euch eine dauerhafte Blaupausen-Belohnung gewährt. Diese können nach Abschluss eines vorherigen Auftrags erscheinen. Wenn ihr die Aktentasche mit der Schmuggelware gefunden habt, müsst ihr diese zum angegebenen Ort bringen. Dort wird sie vom Hubschrauber abgeholt. Der Spieler, der die Aktentasche trägt, muss sie bei der Extraktion in die Hubschrauber-Drop-Bag legen, um die Mission abzuschließen. Wenn ihr einen Spieler eliminiert, der diese Aktentasche trägt, können ihr sie stehlen und so den Auftrag mit eurem Team abschließen. Auf der Tac-Karte könnt ihr Ausschau halten!
PLAYLIST UPDATE
Modern Warfare
Barakett Promenade zu Bodenkrieg hinzugefügt!
Trench Mosh Pit (2v2)!
Scrapyard 24/7!
Feuergefecht Blaupausen!
Warzone
Quads
Trios
Duos
Solos
Blood Money
Warzone Rumble! 50vs50 mit Respawn
Warzone Rumble ist ein brandneuer Modus in Warzone.  Zwei Teams aus 50 Spielern treten gegeneinader an und kämpfen in verschiedenen Bereichen von Verdansk. Hier kämpft ihr mit Custom Loadouts, Fahrzeugen und Quick Respawns.
Modified Special Operations:
Just Reward – Veteran
Just Reward – Regular
DOWNLOAD SIZE
The Season 4 download is going to be large. In order to reduce the overall disc space that MW and WZ take up, we're compressing a bunch of assets. Once installed, the S4 launch will only take up an additional 4GB on consoles for all of the new content.
We're continuing to sweep all assets to make size reductions where we can, and also further optimize future patches for size. If helpful, one reminder for console players, you can uninstall the content packs for modes that you're not playing if you want to free up space.
You can learn how to do so HERE.
GENERAL FIXES
Fix for some players not receiving their Season 3 emblem
Fixes to help reduce players encountering Error Code 13-71. If you still experience this after today's update, please reach out to Activision Customer Support
Fix for a bug where the Ghost Perk was not hiding players from the Heartbeat Sensor when viewing the Killcam
Fixed an issue where some players were unable to activate a Nuke after getting the appropriate number of kills
Fix for a bug where the 4th Operator Mission for Talon, "Complete 2 Warzone Plunder Matches" was not tracking as intended
Fix for an issue where some players could find long wait times when attempting to load into Ground War matches
Fix for a bug where neutral Hardpoints were appearing yellow instead of grey
Various exploit fixes across multiple maps
Fix for the Officer Challenge, "Get 20 kill while crouched" not tracking properly for some players
Fixed a bug where the white health regen was triggering on downing other players even if Quick Fix wasn't equipped
Fix for an exploit where players could sometimes call in duplicate UAVs
Added new weapon perks to the Specialist Bonus (the bonus earned after getting 8 kills while specialist is active): Frangible-Disabling, Frangible-Wounding, Mo'Money, Recon, Heavy Hitter, FMJ, Presence of Mind
Fixed a bug where players were unable to perform executions when on some elevated surfaces
Fixes to help prevent an issue where players were able to move before the match countdown timer completed
Fixes to help prevent against black graphical corruption issues some players were seeing
Fix for the "For the Cause" grip tape not appearing properly on the base M4
Improved stability fixes for PC
Fixes to help prevent issues with voice chat
WEAPONS
Lowered ammo count for reload warning on belt fed LMG
Fixed bug with HDR and Sleight of Hand where reloading would not give ammo to the player
WARZONE
Loot Update: New weapons and updated Blueprints! Be on the lookout for the Fennec, CR-56 Amax, Renetti, and more!
Fixed a bug where the Recon Contract could spawn inside an Ammo Supply cache, making it unusable
After completing the Contraband Mission and calling in the extract helicopter, players could shoot the helicopter without receiving hitmarkers and the helicopter would remain on screen indefinitely
Fixed a bug where players were able to drop their weapon in the Gulag
Fix for an exploit where players were able to duplicate Self Revive kits
SPECIAL OPERATIONS
Fix for a bug where a player was stuck in 3rd person gameplay
Daily Challenges are now displayed alongside Multiplayer and Warzone challenges
Fixed an issue where unlocking an Operator skin in Co-Op would not unlock the base skin for that Operator as well
Fixed a bug where the game would not end correctly if the last player alive used Team Revive immediately before dying
SPECIAL OPERATIONS: SURVIVAL
Fix for being able to duplicate the Juggernaut Suit Munition minigun
Fix for rare instances of waves not ending properly
Fixed an exploit on St. Petrograd where players could fully hide from soldiers behind a bar
---
Masken mit Filterfach – [Anzeige]
---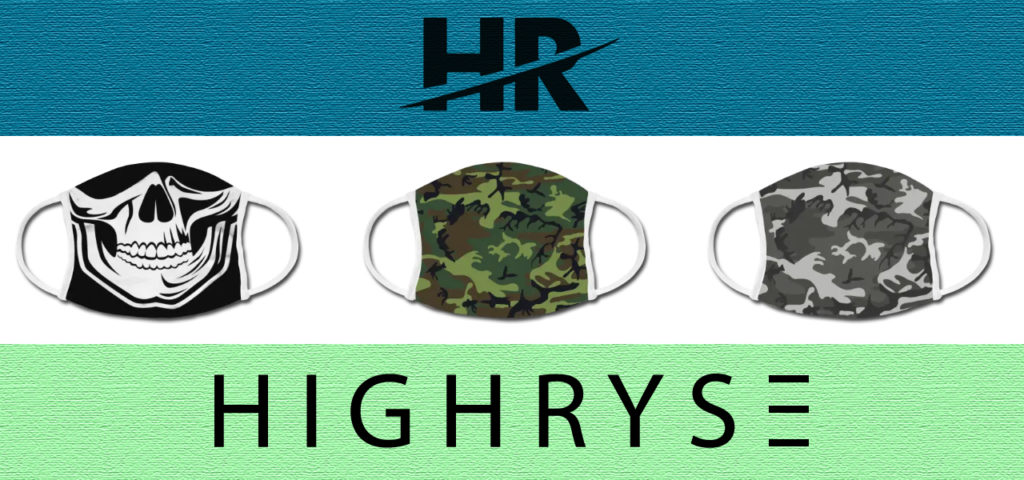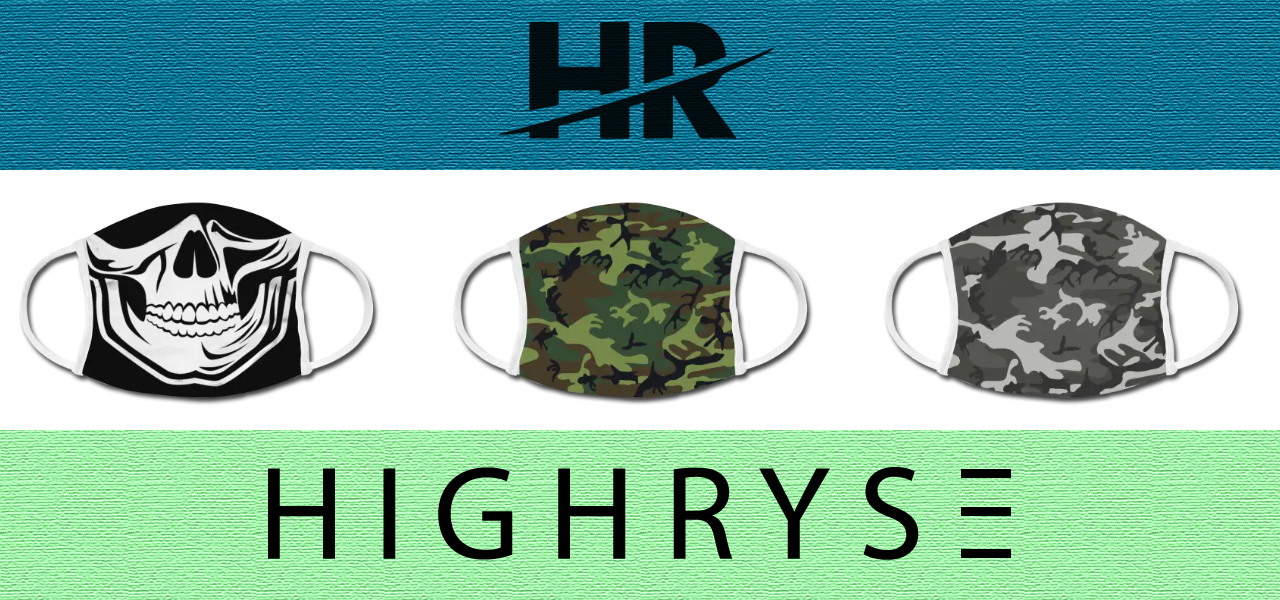 ---
Stay in touch
Weitere Leaks, Patch Notes und Infos zum Spiel findet ihr in unserer Themenübersicht (hier klicken). Folgt uns gerne auf Facebook, Instagram und Twitter, um künftig keine News mehr zu verpassen. Wer auf der Suche nach einer Community ist, kann gerne in unserer Facebook Partnergruppe "Call of Duty Germany" vorbeischauen. Hier findet ihr Hilfestellungen, neue Mitspieler und vieles mehr. Wir suchen außerdem Content Creator (M/W) und Sprecher*inen für künftige Projekte. Wer Teil des Trippy Leaks Network werden möchte, kann sich gerne bei uns melden (hier klicken).
---