Cyberpunk 2077: Update 1.04 mit diversen Fehlerkorrekturen, Stabilitätsverbesserungen & Anpassungen steht bereit [Hotfix] [Patch Notes deutsch]
CD Projekt Red hat heute Update 1.04 [Hotfix] für "Cyberpunk 2077 veröffentlicht. Mit dem Hotfix werden diverse Fehlerkorrekturen für Quests, sowie Stabilitätsverbesserungen und Anpassungen vorgenommen. Die Aktualisierung ist ab sofort für PC und PlayStation verfügbar und wird innerhalb der nächsten Tage auch für die Xbox-Konsolen folgen. Im Folgenden findet ihr die eingeführten Änderungen und Fehlerbehebungen.
Update 1.04 – Patch Notes
Quests
Ein Fehler bei dem Auftrag: Pressefreiheit wurde behoben, der das Abschließen der Quest verhinderte.
Ein Fehler am Ende von Life During Wartime wurde behoben, bei dem ein Gespräch mit Johnny nicht gestartet werden konnte.
Ein seltenes Problem wurde behoben, bei dem NPCs V nicht mehr angerufen haben, wenn A Like Supreme während der Quest abgebrochen wird.
Ein Fehler mit Nix wurde behoben, bei dem er in Spellbound und KOLD MIRAGE nicht mehr in seinen Standard-Status zurückgesetzt wurde.
Ein Fehler wurde behoben, der auftrat, wenn während I Fought The Law das Quest-Gebiet verlassen wurde.
Ein Fehler wurde behoben, bei dem Delamain in Epistrophy nicht gefunden werden konnte.
Ein Fehler wurde behoben, der in der zweiten Phase der Quest auftritt, wenn der Kampf in Pacifica mit Ozob nach dem Finale gespielt wurde.
Ein Fehler wurde behoben, bei dem Nomaden in With a Little Help from My Friends / Queen of the Highway nicht mehr anwesend waren, wenn V während eines Gefechts das Quest-Gebiet verlässt.
Kartenmarkierungen sowie die Quest-Verfolgung während M'ap Tann Pèlen/I Walk the Line/Transmission wurden korrigiert.
Bewegungseinschränkungen während Violence wurden behoben, die auftraten, wenn keine der nötigen Konditionen erfüllt wurde.
Probleme mit Zeit und Raum wurden behoben, die auftraten, wenn das Quest-Gebiet während Following the River verlassen wurde.
Ein Fehler wurde behoben, bei dem ein Gespräch mit Johnny in Tapeworm nicht startet, wenn das Hotel verlassen wurde.
Ein Fehler wurde behoben, bei dem der Quest-Fortschritt in Following the River blockiert wurde, wenn man das Quest-Gebiet vor Erklettern des Hügels verlässt.
Ein Fehler wurde behoben, bei dem eine Quest-Bedingung nicht erfüllt wurde, wenn der Raum in Automatic Love zu schnell betreten wurde.
Probleme in Der Ripperdoc wurden behoben, durch die Jackie nicht still sitzen konnte.
Andere Fehlerbehebungen bei Quests
Gameplay
Die Preview während des Craftings von Waffen wurde korrigiert.
Grafische Korrekturen
Plötzliches Auftauchen von Fahrzeugen wurde reduziert.
Der Wechsel zwischen Egoperspektive und Third-Person-Perspektive in Fahrzeugen erfolgt nun schneller.
Fehler wurden behoben, bei denen Animationen wichtiger Quest-NPCs während cinematischen Sequenzen gefehlt haben.
Performance & Stabilität
Die Stabilität des Spiels wurde verbessert, inklusive diverser Absturz-Gründe.
Sonstiges
Der stark blinkende Effekt beim Braindance wurde überarbeitet, um das Risiko für epileptische Anfälle zu reduzieren.
Der Effekt wurde weicher gemacht und sowohl in Frequenz als auch Stärke verringert.
Es wurden urheberrechtlich geschützte Songs entfernt, die fälschlicherweise weiterhin gespielt wurden, wenn die Option "Urheberrechtlich geschützte Musik abschalten" genutzt wurde.
PC-spezifische Korrekturen
Das Einstellen der Sprache auf "Standard" in den Spieleinstellungen setzt die Spielsprache nun korrekt auf die gewählte Sprache des Steam-Klienten.
Konsolen-spezifische Korrekturen
Die Qualität von Reflektionen auf Xbox One und PlayStation 4 wurde verbessert, um die teils schmutzigen Effekte zu entfernen.
Ein Fehler wurde behoben, bei dem der Erfolg "Das wüste Land" bei 97% stecken blieb, nachdem alle relevanten
Missionen in den Badlands auf der Xbox absolviert wurden.
---
---
Mehr zum Spiel
Cyberpunk 2077  kombiniert First Person Shooter mit RPG-elementen und verfrachtet euch in eine fesselnde Welt und erzählt eine düstere Geschichte über Drogen, Gewalt und Armut und die Schattenseiten neuer Technologie sowie einer gespaltenen Gesellschaft. Euch erwarten mehrere frei individualisierbare Charakterklassen. Das Kampfsystem wird dem des Pen&Paper-Rollenspiel nachempfunden. Darüber hinaus wird es auch Fahr- und Flugzeuge geben. Neben einer Einzelspieler-Kampagne dürft ihr euch auch auf einen Mehrspieler Modus freuen, der nach dem Release nachgereicht wird. Weitere Informationen zum Klassensystem, Questsystem, Waffen, Gameplay, Details zur Welt und mehr findet ihr in unserer Themenübersicht zu "Cyberpunk 2077" (hier kicken).
---
Folgt uns gerne auf Facebook, Instagram und Twitter, um künftig keine News mehr zu verpassen.
---
Guthaben, Gamecards & mehr [Anzeige]
---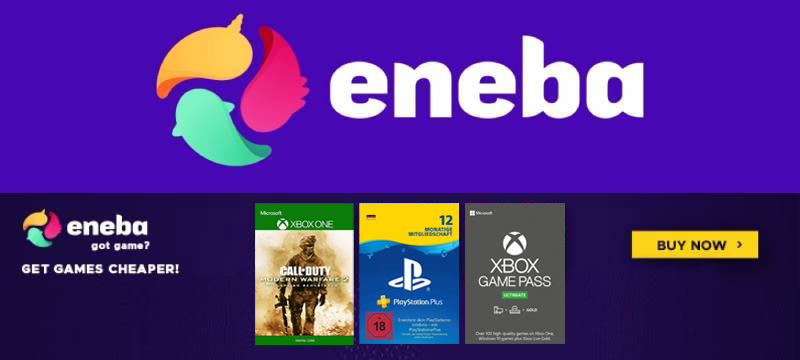 ---