Black Ops Cold War: Tägliche Herausforderungen ab sofort verfügbar; Raid 24/7, Konfrontation & Doppelte Battle Pass XP starten heute Abend
Ab sofort sind tägliche Herausforderungen in "Call of Duty: Black Ops Cold War" verfügbar. Diese gewähren euch bei Abschluss zusätzliche XP im Multiplayer und Zombie Modus. Außerdem hat Treyarch ein neues Playlist Update für heute Abend (Dienstag, den 22. Dezember 2020) um 19 Uhr angekündigt. Mit diesem kommen Raid 24/7 und der aus "Call of Duty: Modern Warfare" bekannte Modus Face Off (Konfrontation) ins Spiel. Ebenfalls startet heute Abend das Event für doppelte Battle Pass XP. Nachfolgend weitere Details.
Playlist Update – 22. Dezember 2020
Das Playlist Update wird gegen 19 Uhr online gehen. Ein separater Download eines Titel-Updates ist nicht erforderlich. Die Änderungen finden über ein In-Game-Update beim Verbinden mit den Onlinediensten satt.
Mutlitplayer

hinzugefügt:

Raid 24/7
Face off (Konfrontation)

Nuketown '84 Feirtage & Requisitenjagd bleiben weiterhin aktiv.
Doppelte Battle Pass XP aktivert
Face off (Konfrontation:
Im Modus Konfrontation spielt ihr 3v3 auf den neuen Feuergefechtkarten in den Spielmodi Team-Deathmatch, Abschuss bestätigt und Herrschaft. Zu den neuen Karten zählen Game Show, U-Bahn, ICBM und KGB.
Weitere Infos zum Doppel Battle Pass XP Event:
Das 2x Battle Pass XP Event läuft bis zum 28. Dezember 2020 ubd löst das 2XP und 2WXP Event ab, welches gestern Abend endete. In der Zeit vom 22. bis 25. Dezember 2020 ist das Event allerdings nur im Multiplayer von "Call of Duty: Black Ops Cold War" aktiv. Wer seinen Battle Pass in "Warzone" schneller Leveln möchte, kann das vom 25. Dezember 2020 bis zum 28. Dezember 2020 machen.
Gratis Multiplayer Event
Die zweite Etappe des gratis Mehrspieler Events in "Black Ops Cold War" ist ebenfalls am Montag Abend gestartet. Und wenn ihr bislang noch nicht teilgenommen habt, könnt ihr das noch  bis Donnerstag, dem 24. Dezember. Im Zuge des Events habt ihr dann Zugriff auf die nachfolgenden Inhalte:
Requisitenjagd
Bekannt aus frühren Ablegern der Reihe wie "Call of Duty: Modern Warfare Remasterd, Call of Duty: WWII bietet dieser Spaß-Modus ein wenig Versteckspielen auf eine ganz eigene Art. Zwei Team treten gegeneinander an. Eines der Teams spielt als Soldaten bewaffnet mit ihrer eigenen Klasse, das andere Team muss sich als Requisit auf der Karte zwischen anderen Objekten verstecken und versuchen die Runde zu überleben. Die Requisiten geben alle paar Minuten ein Geräusch von sich und verraten so ihre Position. Hört also genau hin, wenn ihr auf der Jagd seid.
Verbundene Waffen: Stellung
In Verbundene Waffen: Stellung tretet ihr auf speziellen Karten im 12v12 gegeneinander an, um die Stellung einzunehmen und zu verteidigen. Gespielt wird der Modus auf den Karten: Armada, Crossroads, Miami und Cartel.
Feuertrupp: Schmutzige Bombe
In Feuertrupp: Schmutzige Bombe treten 10 Squads, bestehend aus je 4 Spielern gegeneinander auf großen Karten an. Ihr müsst Uran sammeln und es zur Bombe bringen, um diese Zünden zu können. Das Team, dass die meisten Punkte macht, gewinnt. Gespielt wird der Modus auf eigenen Karten. Diese sind: Ruka und Alpine.
---
Guthaben & Games billiger 'ad
---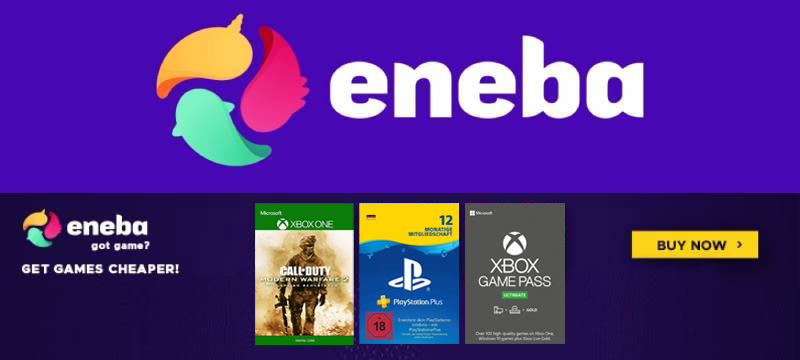 ---
Stay in touch
---
Weitere News, Patch Notes und Infos zum Spiel findet ihr in unserer Themenübersicht (hier klicken). Folgt uns gerne auf Facebook, Instagram und Twitter, um künftig keine News mehr zu verpassen. Wer auf der Suche nach einer Community ist, kann gerne in unserer Facebook Partnergruppe "Call of Duty Germany" vorbeischauen. Hier findet ihr Hilfestellungen, neue Mitspieler und vieles mehr. Wir suchen außerdem Verstärkung (M/W) für künftige Projekte. Wer Teil des Trippy Leaks Network werden möchte, kann sich gerne bei uns melden (hier klicken).