Modern Warfare 2 Beta | Infinity Ward plant folgende Änderungen
In einem Community Update äußerte sich Infinity Ward über die geplanten Änderungen für das zweite Beta Wochenende von "Call of Duty: Modern Warfare 2". Über Reddit und weitere Social Media Kanäle konnte über die letzte Tage reichlich Feedback gesammelt werden. Darüber hinaus wurden eine Menge Statistiken gesammelt und mit der Auswertung begonnen. Diese helfen dabei, die Vollversion des Spiels weiter zu Verbessern und auch erste Änderungen für das zweite Beta Wochenende vorzunehmen.
Änderungen und neue Inhalte für Beta Wochenende 2
Neben neuen Karten und Spielmodi möchte Infinity Ward auch Verbesserungen und Anpassungen vornehmen, die das Spielgefühl weiter verbessern. Zudem möchte man die Gelegenheit nutzen, um weitere Dinge zu testen. Das sind die Pläne im Detail:
Neue Maps und Spielmodi
Fehlerkorrekturen für diverse Abstürze
Angepasste Perkverdienstraten (Bonus & Ultimatives Perk)
Behebung von Gameplay-Exploits
Map Geo und Beleuchtungsprobleme werden korrigiert
Fixes für den Waffenschmied
Anpassung der Schrittlautstärke
Feedback der Community:
Außerdem hat Infinity Ward sich auch zum Feedback im Bezug auf die größten Kritikpunkte der Community geäußert. Der Großteil des Feedbacks betraf Themen wie die fehlenden gegnerischen Punkte auf der Mini Map, Zielverfolgung, das Perksystem, Slidecancel, Schrittlautstärke und einiges mehr. Im Statement von Infinity Ward heißt es dazu:
Fehlende gegneranzeige auf der Minimap durch rote Punkte
Derzeit seht ihr in der MW2-Beta nur feindliche Spielerpunkte auf der Minimap, wenn eine Drohne aktiv ist. Der Designgrund dafür ist, dass wir Spieler nicht für das Abfeuern ihrer Waffen bestrafen wollen. Wir möchten außerdem, dass die Spieler aktiv nach dem Ursprung eines Schusses suchen, anstatt einfach direkt blind dorthin zu rennen, wo sich der Punkt auf der Minimap befindet. Wir sammeln weiterhin Feedback dazu, wie sich das Spiel im Bezug auf dieses Thema spielt.
Zielverfolgung

Wir haben Feedback erhalten, dass es für euch schwierig ist, Ziele zu verfolgen, sobald ihr in ein Feuergefecht geraten seid. Wir stimmen euch zu, dass dies tatsächlich ein Problem darstellt. Daher haben wir Änderungen vorgenommen, um den Trübungseffekt des Mündungsrauchs zu verringern und die Sichtbarkeit des Mündungsfeuers zu erhöhen, um für eine bessere Sicht im Gunfight zu sorgen. Diese Änderungen sollten dabei helfen, eure Gegner im Kampf besser verfolgen zu können.

Darüber hinaus suchen wir auch weitere Wege, die euch dabei helfen sollen, eure Feinde und Verbündete visuell besser zu unterscheiden. Wir werden am zweiten Wochenende ein paar Änderungen testen.

Benutzeroberfläche

Wir haben das Feedback zu Schwierigkeiten beim Bearbeiten von Perk-Paketen, beim Verwalten von Loadouts und beim Zugriff auf die Waffenkammer gesehen. Wir haben einige UX-Probleme sowie einige Fehler identifiziert – das sind allerdings alles Dinge, die wir nicht rechtzeitig für das zweite Beta-Wochenende anpassen können.  Aber wir werden diese vor dem Start der Vollversion beheben.

Perksystem

Wir haben unterschiedliche Rückmeldungen zum neuen Extra-Paket-System erhalten. Einige Spieler lieben es und andere halten es für eine unnötige Abweichung vom ursprünglichen System. Wir glauben, dass es eine nette Veränderung der Funktionsweise von Perks und des allgemeinen Fortschritts eines Spiels ist. Wir haben auch die ultimativen Perks so ausbalanciert, dass sie mächtiger sind, wenn ihr diese später im Spiel verdient. Wir werden während des zweiten Beta-Wochenendes weiter testen, einschließlich einer drastischen Erhöhung der Verdienstrate, um zu sehen, wie das euer Spiel beeinflusst. Unser Ziel bleibt es, den Fluss aller Perks vor dem Start zu verbessern.

 

Totenstille ist ein weiteres heiß diskutiertes Thema. Viele Spieler haben deutlich zum Ausdruck gebracht, dass sie Totenstille gerne als Perk anstatt als Feldausrüstung sehen würden. Wir glauben, dass es für die Gesundheit des Spiels sehr wichtig ist, dass sich Rusher nicht ohne Konsequenzen mit hoher Geschwindigkeit bewegen können. Totenstille als Feldausrüstung schafft ein Gleichgewicht zwischen Bewegungsfreiheit und der Vorhersehbarkeit des Kampfes.

Schrittlautstärke

In der ersten Woche der MP-Beta waren die Schrittgeräusche sehr hoch und dadurch konnten Spieler sehr schnell den Standort und die Bewegungsrichtung der Feinde einordnen. Für das zweite Wochenende stehen daher einige Änderungen auf dem Plan.

 

Wir reduzieren die Reichweite der Schrittgeräusche für die verschiedenen Bewegungszustände der Spieler (Laufen, Sprinten und taktischer Sprint), damit ihr euch freier über die Maps bewegen könnt, ohne das es euch das Leben kostet. Die zweite Änderung sorgt dafür, dass gegnerische Schrite und Schritte von Teammates jetzt getrennt sind. Dies sollte euch besser bei deren Zuordnung helfen.

Slides

Die Stimmung in Bezug auf die Abschaffung des Slide-Cancelling bleibt positiv. Wir wissen, wie ihr das Problem umgeht und erwägen deshalb weitere Schritte, wie wir damit im zweiten Wochenende der Beta umgehen können. Darüber hinaus haben wir zusätzliche Slide-Anpassungen für euch zum Start, welche diese Bewegung etwas flüssiger und zügiger erscheinen lassen.
Nach dem zweiten Wochenende der Beta werden weitere Daten ausgewertet und noch mehr Änderungen vorgenommen. Details dazu wird Infinity Ward über die kommenden Tage mit uns teilen. Ihr erfahrt dann wieder alles hier in unseren News.
---
MWII CROSS – GEN – BUNDLE VORBESTELLEN *AD
---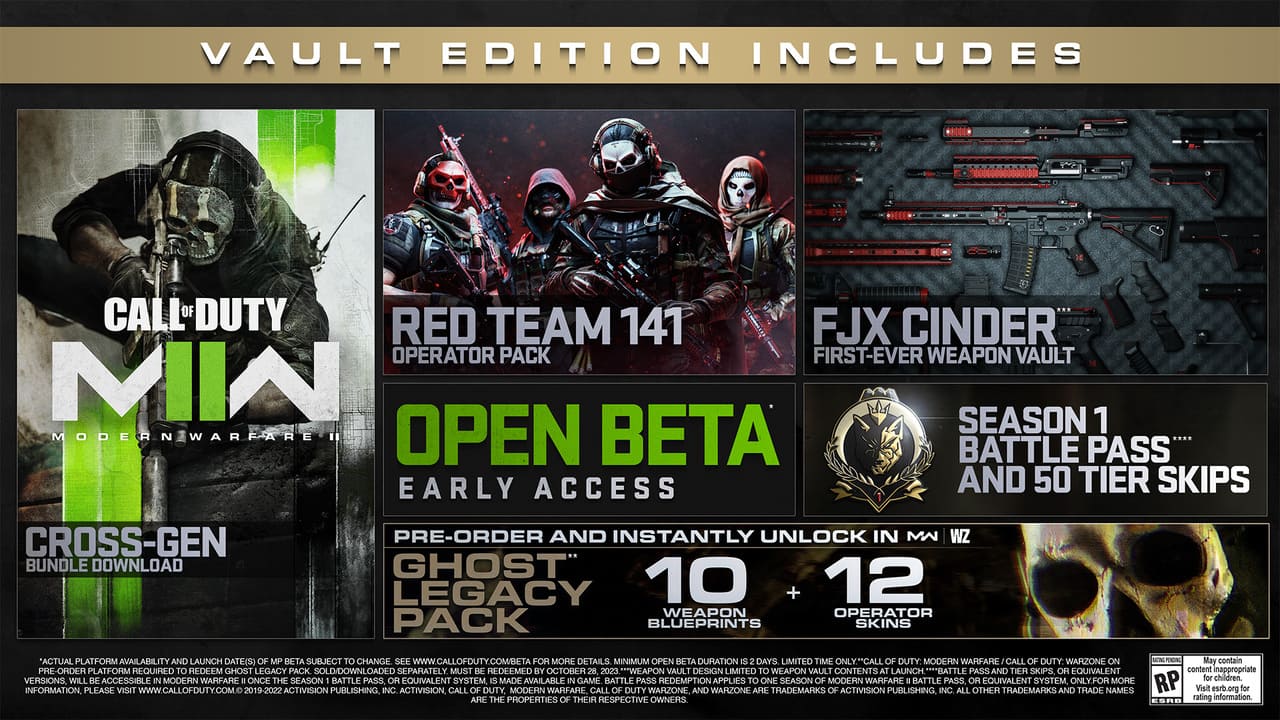 ---
MERCH | NEUHEITEN
---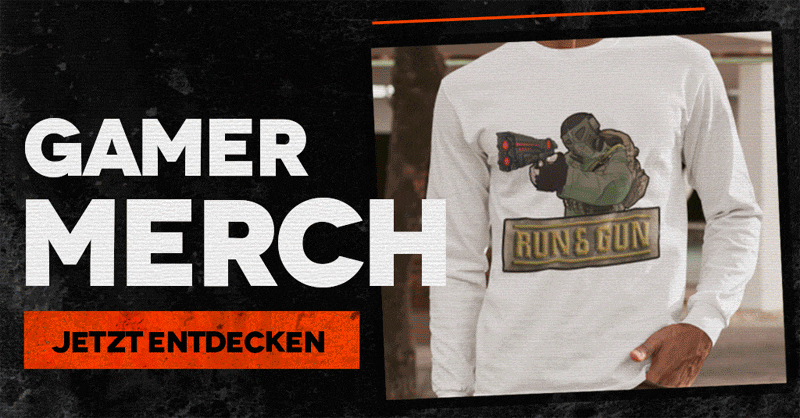 ---
Stay in touch
---
Weitere Leaks, Patch Notes,  Infos sowie Tipps und Tricks zum Spiel findet ihr in unserer Themenübersicht (hier klicken). Folgt uns gerne auf Facebook, Instagram und Twitter, um künftig keine News mehr zu verpassen. Wer auf der Suche nach einer Community ist, kann gerne in unserer Facebook Partnergruppe "Call of Duty Germany" vorbeischauen. Hier findet ihr Hilfestellungen, neue Mitspieler und vieles mehr. Wir suchen außerdem Content Creator (M/W) und Sprecher*inen für künftige Projekte. Wer Teil des Trippy Leaks Network werden möchte, kann sich gerne bei uns melden (hier klicken).
---
---