CoD: Black Ops 2024 wieder Cross-Gen Release?
Bereits Anfang der Woche berichteten wir euch, dass es im Dezember 2022 zu einem Hackerangriff bei Activision kam. Einer Gruppe gelang es, vertrauliche Daten eines Mitarbeiter-PCs zu stehlen. Diese wurden über die vergangenen Tage Publik gemacht. Hierzu zählen Details zu Post Launch Plänen für "Call of Duty: Modern Warfare 2" und auch kleinere Informationsbrocken zu den nächsten beiden Call of Duty Ablegern, die intern unter den Namen Project Jupiter und Project Cerberus entstehen.  Und um letzteres Projekt geht es heute. Call of Duty: 2024, auch bekannt als Project Cerberus ist der nächste Titel des Entwicklerstudios Treyarch – wie wir bereits wissen, handelt es sich dabei um einen neuen Black Ops Teil.
Dokument weißt auf Cross-Gen-Release für Call of Duty 2024 hin
Den Dokumenten zu Folge könnte Activision erneut ein Cross-Gen Release anstreben. Damit würde der nächste Black Ops Titel also wieder für alle Systeme erscheinen. Es ist gut möglich, dass diese Pläne nicht mehr aktuell sind, denn im vergangenen Jahr sprachen Quellen aus dem Entwicklerumfeld davon, dass der neue Black Ops Teil der erste wirkliche Next Gen Ableger sein soll.
Warum doch Cross Gen?
Gründe für eine Kursänderung könnte neben der Verfügbarkeit von Next-Gen Konsolen auch der kürzlich abgeschlossene 10 Jahres Deal zwischen Microsoft und Nintendo sein, in dem Microsoft garantiert, nach der Übernahme von Activision weiter Titel auf die Nintendo Konsolen zu bringen. Sollte Call of Duty ebenfalls auf Nintendo Konsolen verfügbar gemacht werden, müsste der Titel mit der schwächeren Hardware ebenfalls funktionieren und würde folglich natürlich auch noch auf Xbox One und Playstation 4 laufen.
Allerdings wäre hier unserer Meinung nach die Nutzung von Cloudsystemen der deutlich bessere Ansatz, um endlich die Leistung der neuen Konsolen besser auszunutzen und sie nicht noch weitere Jahre auszubremsen. Wir können daher nur hoffen, dass sich der Plan eines Cross Gen Releases für Call of Duty 2024 noch einmal ändert.
Was wir über Black Ops  2024 wissen:
Der neue Ableger von Treyarch soll in einer nahen Zukunft spielen, ein Boots on the Ground Setting bieten und spielerisch in eine ähnliche Kerbe schlagen, wie Black Ops 2 zu seiner Zeit.  Außerdem baut der Titel auf der neuen Engine auf, die seit "Call of Duty: Modern Warfare 2019" verwendet. Die Veröffentlichung ist für Ende 2024 vorgesehen. Im Jahr 2024 Endet auch der Deal zwischen Sony und Activision. Daher ist noch unklar, ob Black Ops 2024 der letzte Titel ist, der im Zuge einer Marketing Partnerschaft von Sony und Activision erscheint, oder der erste ohne Marketing Deal.
Im vergangenen Jahr berichteten Quellen aus dem Entwicklerumfeld davon, dass insgesamt noch drei Titel erscheinen, bei denen der Marketingdeal zwischen Sony und Activision greifen soll. Bei diesen Titeln sollte es sich den Quellen zufolge um Project Cerberus (Black Ops 2024),  Modern Warfare 2 und Warzone 2.0 handeln. Es war ebenfalls vorgesehen, dass Modern Warfare 2 über einen Zeitraum von 2. Jahren unterstützt wird und im Jahr 2023 ein Premium DLC erscheint. Jedoch wurden die Pläne verworfen und Sledhammer Games veröffentlicht nun in diesem Jahr ein Spin Off zu Modern Wafare 2, welches auf dem eigentlich dafür geplanten Premium DLC basiert.
Damit wäre dann eigentlich Call of Duty 2023 (Project Jupiter) der letzte Titel, der im Zuge einer Marketingpartnerschaft zwischen Sony und Activision veröffentlicht wird – es sei denn, die Vertraglichen Bedingungen dieser Vereinbarung sind so geregelt, dass alle Titel, die während der Gültigkeit dieses Vertrages entstehen, auch im Rahmen der Partnerschaft vermarktet werden müssen. In diesem Fall ist Black Ops 2024 der letzte Titel, den Sony und Activision gemeinsam vermarkten.
Der nachfolgende Screenshot zeigt eine der geplanten Karten für Black Ops 2024 und konnte von Dataminern im vergangenen Jahr in den Spieldaten von Warzone Mobile gefunden werden.
---
MERCH | NEUHEITEN
---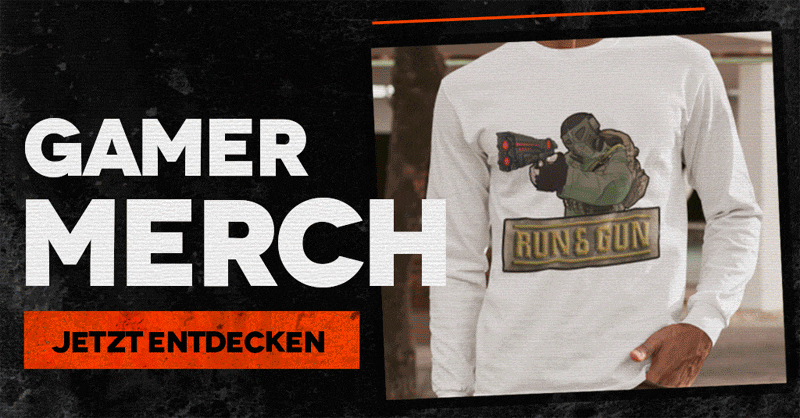 ---
Stay in touch
---
Weitere Leaks, Patch Notes,  Infos sowie Tipps und Tricks zum Spiel findet ihr in unserer Themenübersicht (hier klicken). Folgt uns gerne auf Facebook, Instagram und Twitter, um künftig keine News mehr zu verpassen. Wer auf der Suche nach einer Community ist, kann gerne in unserer Facebook Partnergruppe "Call of Duty Germany" vorbeischauen. Hier findet ihr Hilfestellungen, neue Mitspieler und vieles mehr. Wir suchen außerdem Content Creator (M/W) und Sprecher*inen für künftige Projekte. Wer Teil des Trippy Leaks Network werden möchte, kann sich gerne bei uns melden (hier klicken).
---
---

---