Modern Warfare 3 | Erste Details zu Perks & Ausrüstungen
"Call of Duty: Modern Warfare 3" wird ein überarbeitetes Perk-System erhalten. Dieses basiert auf dem traditionellen System, das wir bereits aus vorherigen Teilen der Reihe kennen. Allerdings werden die Perks in "Modern Warfare 3" nun an Ausrüstungsgegenstände wie Westen, Schuhe, Handschuhe usw. gebunden sein. Durch den Internen Alpha Test wurde zudem bekannt, dass Ausrüstungsgegenstände nicht nur Vorteile gewähren, sondern zum Ausgleich auch Negative Attribute haben. Nachfolgend haben wir erste Details zu den Perks, die in den Kategorien Westen, Handschuhe und Schuhe verfügbar sein werden.
Perk Optionen für Westen
In der Kategorie Westen stehen folgende Perks zur Verfügung:
Gunner Vest (2 Primärwaffen mit maximaler Munnition bei spwan | dafür keine tödlichen oder taktischen Granaten)
Overkill Veste
Grenadier Vest
Infantry Vest
Scout Vest
Tactical Vest
Perk Optionen für Handschuhe
In der Kategorie Handschuhe stehen euch folgende Perks zur Verfügung:
Angriffshandschue (Assault Gloves) – verbesserte Zielgenauigkeit und erhöhte ADS (zielen über Zielvorrichtung) Zeit während dem Springen.
Benutzerdefinierte Handschue (Custom Gloves) – Schnelleres wechseln von Waffen.
Plünderer Handschune (Scavenger Gloves) – Munition und Wurfmesser von Eliminierten Gegnern aufsammeln.
Spezialistenhandschuhe (Specialist Gloves) – Ausrüstung (Granaten, Wurfmesser) weiter werfen. Sicherungstimer für zurückgeworfene Granaten wird zurückgesetzt.
Taktische Kampfhandschuhe (Tactical Combat Gloves) – Nachladen während dem Sprinten.
Scharfschützen Handschuhe (Marksman Gloves) – Stabilieres Zielen während man über Zielvorrichtung anvisiert (Schwanken, Flinch reduziert).
Perk Optionen für Schuhe
In der Kategorie Schuhe werden unter anderem folgende Perks verfügbar sein:
Canvas Sneakers – Keine Schrittgeräusche
Stalker Boots – Strafe & ADS Bewegungstempo erhöht.
Tactical Pads – Reichweite für Sliden erhöht & erlaubt vollständiges zielen über Zielvorrichtung (ADS) während dem Sliden. Außerdem erhöhe Geschwindigkeit beim Wechseln von Positionen (Stehen, Ducken, Liegen) & erhöhe Geschwindigkeit beim kriechen.
Ultra Light Boots – Erhöhtes Bewegungs- & Schwimmtempo. Reduziert außerdem Geräusche beim schwimmen.
Running Sneakers – Erhöht Dauer des Taktiksprints und reduziert die Abklingzeit.
Climbing Boots – schnelleres Klettern & schnelleres hochziehen sowie reduzierter Fallschaden.
Im Rahmen der Beta könnt ihr euch selbst ein Bild von dem neuen Perk System in Modern Warfare 3 machen.
Modern Warfare 3 Beta Daten / Termine
Die Beta zu "Call of Duty: Modern Warfare 3 (Modern Warfare III) findet im Oktober statt. Das erste Beta Wochenende findet vom 6. Oktober 2023 bis zum 10. Oktober 2023 und ist Playstation Exklusiv.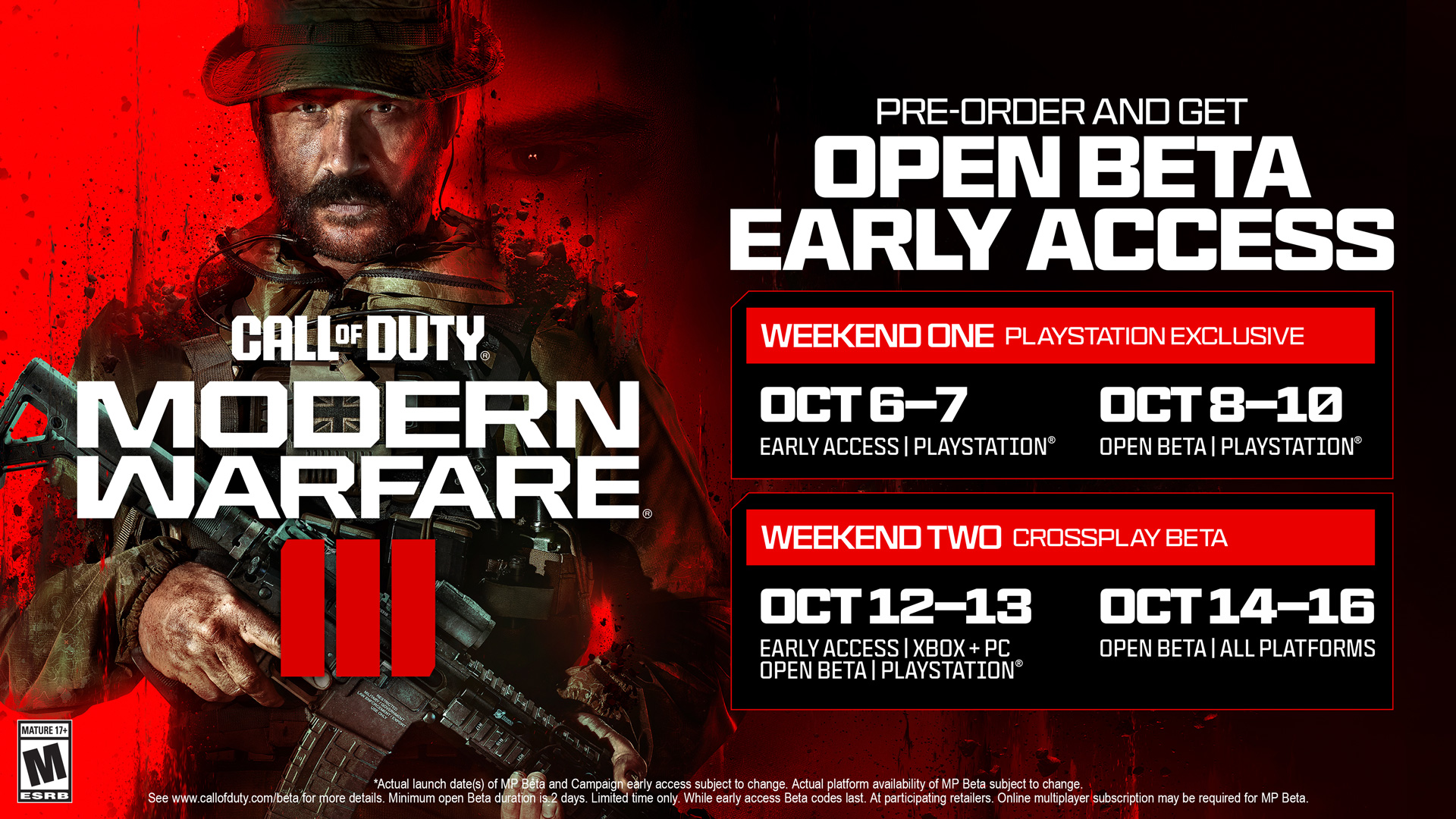 Beta Termine
Beta-Wochenende 1 (PS4/PS5)

Early Access (Vorbesteller) 6. Oktober 2023 – 7. Oktober 2023
Open Beta 8. Oktober 2023 – 10. Oktober 2023
Beta-Wochenende 2 (PS4/PS5/Xbox One/Xbox Series X|S/PC)
Early Access (Vorbesteller Xbox, PC) + Open Beta Playstation – 12. Oktober 2023 – 13. Oktober 2023
Open Beta – 14. Oktober 2023 – 16. Oktober 2023
---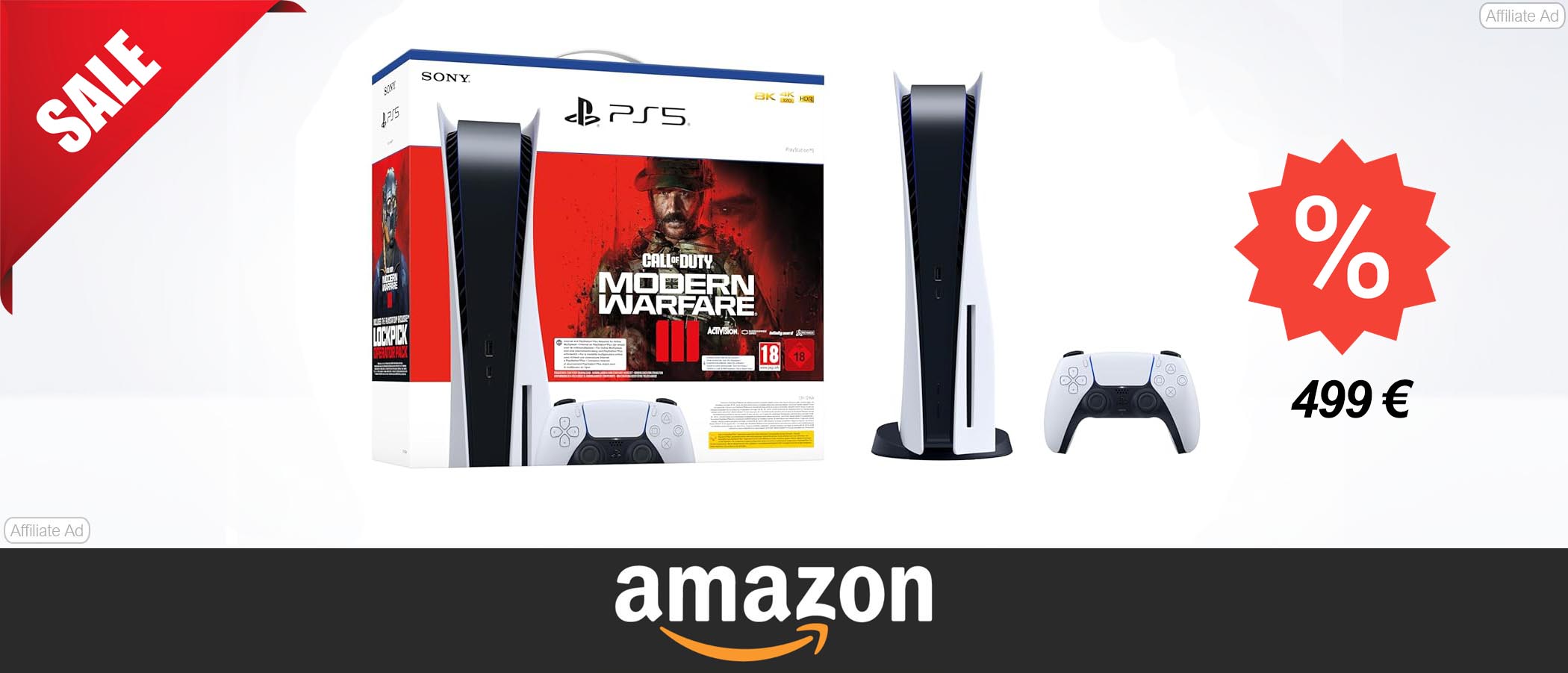 ---
Stay in touch
---
Weitere Leaks, Patch Notes,  Infos sowie Tipps und Tricks zum Spiel findet ihr in unserer Themenübersicht (hier klicken). Folgt uns gerne auf Facebook, Instagram und Twitter, um künftig keine News mehr zu verpassen. Wer auf der Suche nach einer Community ist, kann gerne in unserer Facebook Partnergruppe "Call of Duty Germany" vorbeischauen. Hier findet ihr Hilfestellungen, neue Mitspieler und vieles mehr.