Modern Warfare 2 Remasterd:  Neue Gerüchte um ein weiteres Remaster
Nach dem Erfolg von Modern Warfare Remasterd ist es durchaus annehmbar, das Activision auch über ein Remaster des zweiten Teils nachdenkt. Nun gibt es neue Gerüchte dazu.
Nach Treyarch und Inifnity Ward ist in diesem Jahr ersteinmal das Entwickler Studio "Sledge Hammer Games" an der Reihe, uns einen neuen Ableger des beliebten Call of Duty Franchise zu präsentieren. Da das Zukunftsetting der letzen Teile, sowie die damit einher gehenden Boost Jumps bei der Community für reichlich frustration sorgten, wird dieses Jahr ein Call of Duty mit einem traditionellen Setting erscheinen. Dies bestätigte Activision bereits Anfang des Jahres in einer Investorenkonferenz. Dabei könnte uns ein Vietnam Setting erwarten. Wie das Magazin Fooxs berichtet, gibt es zudem nun erste Hinweise auf die arbeiten an Modern Warfare 2 Remasterd.

GameCards, PS PLus, Xbox Live & Guthaben
Hinweise auf Modern Warfare 2 Remasterd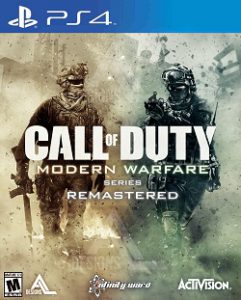 Beim durchstöbern der Files von Call of Duty: Infinite Warfare wurden Dateien und Musikstücke gefunden, die zu Modern Warfare 2 gehören. Aufgrund der Auffindung dieses Datenmülls, spekuliert das Magazin Fooxs, das intern bereits an einem Remaster des zweiten Teils gearbeitet wird, welcher noch in diesem Jahr erscheinen könnte. Eine weitere Neuauflage ist durchaus denkbar, nachdem Modern Warfare Remasterd sehr erfolgreich für das Unternehmen war und zudem auch die Verkaufszahlen von Infninte Warfare postiv beeinflusst hat.
Die nächste Remaster Version würde aller Wahrscheinlichkeit wieder durch das Team von Raven Software umgesetzt werden. Da diese aber gleichzeitig auch an den arbeiten kommender CoD-Ableger von Treyarch, Infnity Ward und Sledge Hammer Games unterstützend tätig sind, könnte dies zeitlich eng werden. Das Studio war mit der Entwicklung von MWR einige Jahre beschäftigt. Es bleibt also abzuwarten ob man, im Falle einer tatsächlichen Neuauflage des Titels, wirklich schon in diesem Jahr mit Modern Warfare 2 Remasterd als Beigabe von Call of Duty 2017  rechnen kann.
Auch ist die Modern Warfare Serie eigentlich ein Franchise von Infinity Ward. Sledge Hammer Games unterstützte das Studio erst bei der Entwicklung von Modern Warfare 3 und Ghosts.
UPDATE:
Unser Kollege H3LLRVIZ3R hat diese Woche zufällig bei Gamestop ein Call of Duty Cap mit dem Elite Logo aus Modern Warfare 2 und 3 entdeckt. Das interessante dabei ist, das dieses 2017 hergestellt wurde. Eine Suche im Netz nach genau dieser Cappy-Variante war bislang ohne Erfolg. Sie werden Online weder bei Gamestop, noch in anderen bekannten Shops gelistet. Daher ist unklar ob es sich bei diesem Bassball Cap um Gamestop Exklusives Merchandise handelt, welches nur in Filinalen angeboten wird oder ob es versehentlich schon im Verkauf geladent ist. Das abgebildetet Elite Logo könnte jedoch neue Spekulationen ankurbelen da es möglicherweise ein weiteres Indiz auf eine Neuauflage von Call of Duty: Modern Warfare 2 Remastered ist.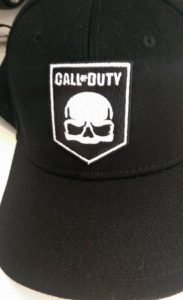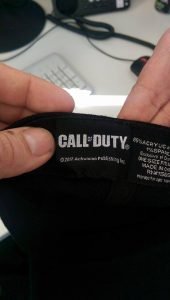 Da es sich bei allen o.g. Informationen ausschließlich um Spekulationen handelt und noch keine offizielle Bestätigung zugrunde liegt, sind diese vorerst alle mit Vorsicht zu genießen. Eine offizielle Enthüllung des 2017er Ablegers wird in wenigen Wochen stattfinden.