The Works of Mercy: Psycological-Thriller-Game inspiriert von Shining u.v.m.
Derzeit arbeiten die polnischen Entwickler von "Pentacle" an ihrem Thriller Spiel "The Works of Mercy".
Mit "The Works of Mercy" erwartet euch ein Psycological-Thriller – Game. Der Titel wurde von den Klassikern des Genres inspiriert: Roman Polanskis "Repulsion", "The Tenant" und Stanley Kubricks "The Shining". Im Spiel dreht sich alles um mysteriöse Tötungen, die an scheinbar zufälligen Opfern begangen wurden. Nur dieses Mal seid ihr es, der zum Mörder wird. Finanziert werden soll der Titel über Crowd Founding. Zunächst ist eine Veröffentlichung für den PC geplant. Später sollen dann ebenfalls Umsetzungen für Xbox One und Playstation 4 folgen.
Opfer und Täter zugleich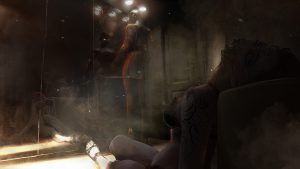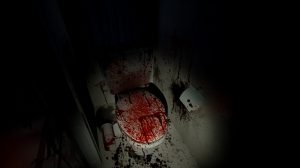 Works of Mercy macht euch zum Opfer und Täter zu gleich. Ein Unbekannter hat eure Frau und Tochter in seine Gewalt gebracht und nutzt diese nun als Druckmittel, um euch zu wahrlosen Morden zu zwingen. Ihr müsst jetzt herauszufinden, wer der Entführer ist und wieso dieser gerade euch ausgewählt hat. Testet dabei, wie weit ihr gehen müsst, um den Irren Entführer in Zufriedenheit zu stimmen. Im Verlauf des Spiels werdet ihr mit ethischen Fragen konfrontiert – wie beispielsweise, ob sich ein Mord rechtfertigen lässt, wenn man dadurch jemanden anderen rettet. Dabei gleitet ihr in eine zunehmend düstere Welt ab, welche sich in eine surreale Vision eures Verstandes verwandelt.
Unreal Enigine 4 und VR-Support
Für die Umsetzung des Projektes setzen die Entwickler auf die Unreal Engine 4. Diese soll fotorealistische Umgebungen erzeugen. Zudem versprechen die Verantwortlichen von Pentacle die Unterstützung von Virtual Reality. Einen ersten Eindruck liefert das nachfolgende Gameplay. Darin seht ihr den Prolog des Spiels.
Works of Mercy soll in diesem Jahr für PC erscheinen. Eine Konsolenumsetzung soll ebenfalls zu einem späteren Zeitpunkt erfolgen.
The Works of Mercy - First 6 Minutes of Gameplay