Call of Duty: WWII – Entwickler Video / Infos zur Story & Multiplayer
Heute veröffentlichte das Team von Sledge Hammer Games ein neues Entwickler Video in dem sie ein paar Details über die Entstehung von Call of Duty: WWII preisgeben. Darüber hinaus wurden erste Infos zu Inhalten und weitere Bilder geleaked.
Bereits gestern wurde Call of Duty:WWII offiziell bestätigt und eine Premiere für Mittwoch kommende Woche angekündigt. Heute folgten via Reddit neue Hinweise auf Inhalte und Editionen sowie ein Entwickler Video direkt von Sledge Hammer Games. Der diesjährige Ableger verfrachtet euch in den 2. Weltkrieg. Euch erwartet eine Einzelspieler-Kampgane mit reichlich Blockbuster Action und lebensechten Darstellungen. Call of Duty:WWII erzählt eine Geschichte von Bruderschaft und schickt euch dabei in Schlachten auf der ganzen Welt. Zudem dürft ihr euch auf eine separate Co-Op Mission mit einer eigenständigen Geschichte und natürlich einen traditionellen Multiplayer Modus freuen.
Nachfolgend findet ihr das Entwickler Video sowie erste Bilder zu Verkaufsboxen und weiterem Material.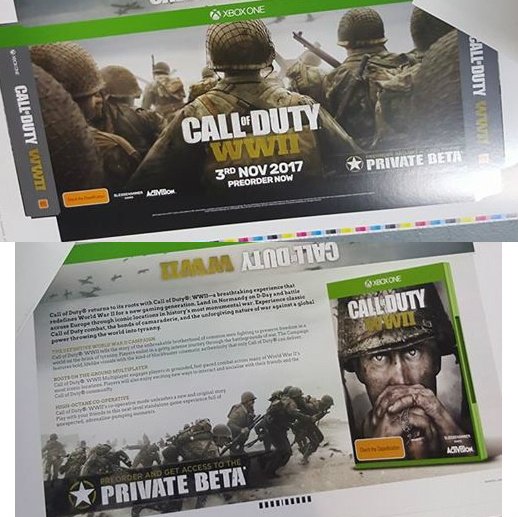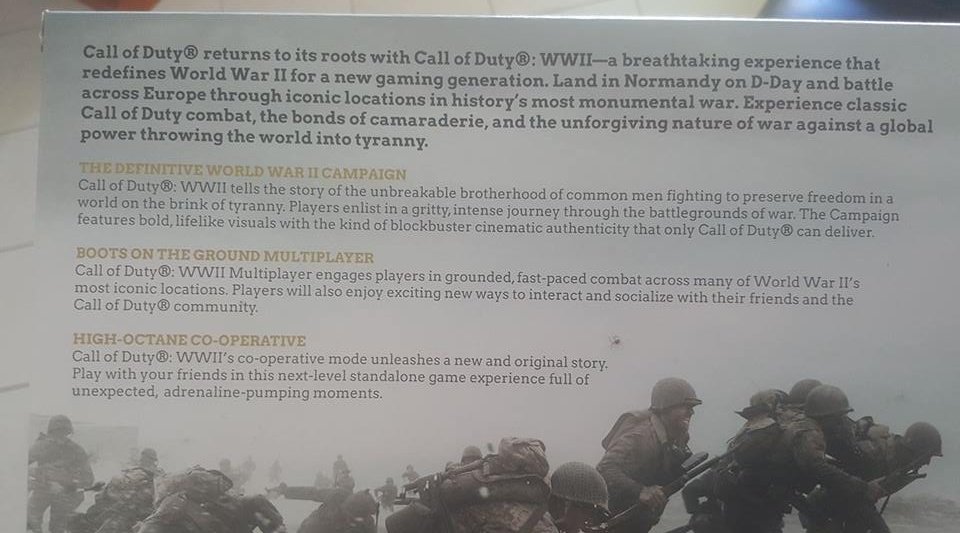 Exklusiv Rechte auch in diesem Jahr bei Sony
Wie wir bereits Anfang vergangener Woche berichteten, liegen die exklusiven DLC Rechte auch in diesem Jahr weiter bei Sony. Somit werden Spieler auf Xbox One und PC wie üblich circa 4 Wochen später mit den Bonus Inhalten versorgt. Auch die Beta wird zunächst wieder auf PS4 und eine Woche später auf Xbox One starten. Als Vorbesteller könnt ihr euch einen Zugang zur geschlossenen Testphase sichern.
Entwicklereinblicke
Im Entwickler Video geht das Team von Sledge Hammer Games genauer auf die Entstehung des 2017er Ablegers ein. Um die Locations so authentisch wie möglich zu gestalten, reisten die Entwickler um die ganze Welt. Die Recherche dauerte gut zweieinhalb Jahre, so Co Founder Michael Condrey.
— Sledgehammer Games (@SHGames) April 21, 2017