Call of Duty: WW II – Nazi Zombies, Liste der bisher bekannten Darsteller
Im Vorfeld zur Premiere des Zombie Modus von "Call of Duty: WW II" wurden täglich neue Infos zum Cast geteilt.
Der Zombie Modus des diesjährigen Call of Duty Ablegers wirkt sehr düster und blutig. Im Vergleich zu denen der Vorherigen Ableger erwartet euch hier etwas vollkommen anderes. Wie SHG in einem Interview mit dem EDGE Magazin verraten hat, soll die Hintergrundgeschichte des Zombie Modus auf wahren Begebenheiten basiern. Darüber hinaus wird man in diesem Modus auch Stilmittel aus "Dead Space" wieder finden.
Cast des Zombie Modus
David Tennant, Star der BBC Serie Dr. Who, wird im Zombie Modus von Vall of Duty: WW II die Rolle von Drostan Hynd verkörpern.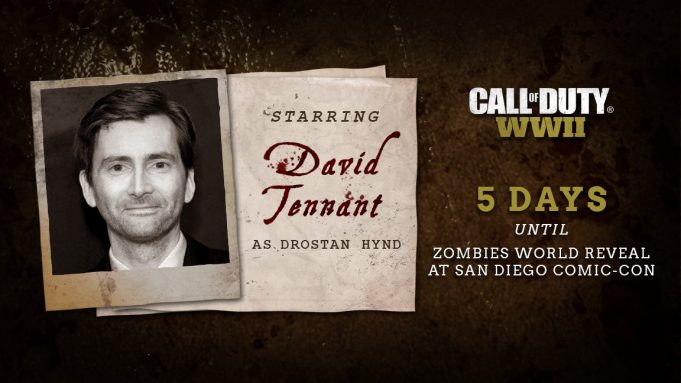 Das zweite Cast Mitglied ist Elodie Yung, bekannt für ihre Rollen in Marvel's Daredevil und The Defenders als Elektra. Sie wird Olivia Durant spielen.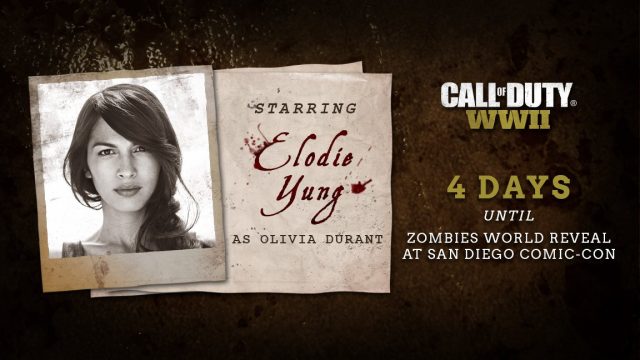 Cast Mitglied Nummer 3 wird Katheryn Winnick. Sie wird die Rolle von Marie Fischer in CoD: WWII Zombies übernehmen. Bekannt ist sie aus ihrer Rolle in der Serie Vikings.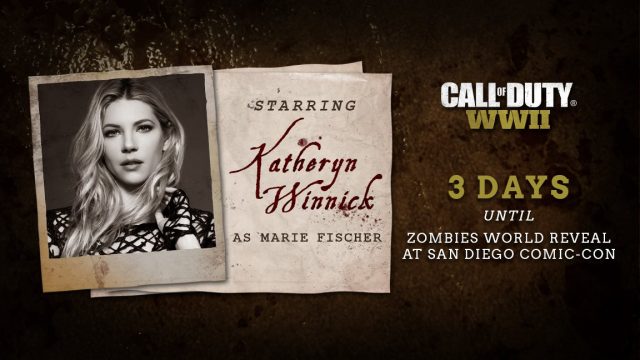 Der vierte im Bunde ist Udo Kier, der die Rolle von Doktor Peter Strau übernimmt.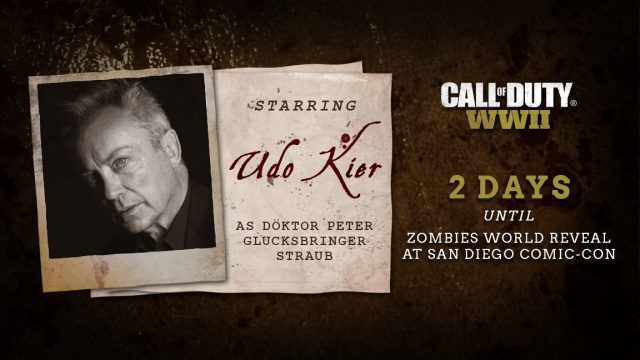 Cast Mitglied Nummer fünf ist Jefferson Potts. Dieser wird die Rolle des Protagonisten übernehmen.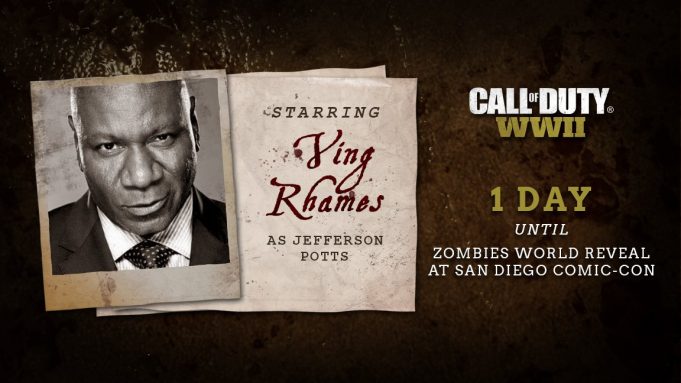 Start der Beta im August auf Playstation 4
Ab dem 25. August 2017 haben alle Vorbesteller der Playstation 4 Version zugriff auf die Multiplayer Beta von Call of Duty: WW II.  Spieler auf der Xbox One müssen sich ca. eine Woche länger in Geduld üben bis sie den Shooter antesten können. Dort sollte die Beta voraussichtlich Anfang September verfügbar sein.

Call of Duty: WWII bei Amazon vorbestellen
Call of Duty WWII erscheint am 3. November 2017 für Xbox One, Playstation 4 und PC.
Keine News mehr verpassen? Folgt uns auf Facebook