Bethesda: Game of Thrones – Möglicher Leak zu kommendem Spiel?
Möglicherweise arbeitet Bethesda derzeit an einem neuen Spiel zur Serie "Game of Thrones".
Eine bislang unfertige Seite auf der Homepage von "target.com" deutet auf die Arbeiten an einem neuen "Game of Thrones" Titel an. Hinter dem Titel verbirgt sich offensichtlich das Entwicklerstudio "Bethesda Softworks", unter anderem bekannt für Spiele wie Fallout und Elder Scrolls. Die Seite, die zuerst von Nutzern des NeoGAF Forums entdeckt wurde, zeigt den Titel "Bethesda : Game of Thrones". Darüber hinaus eine Kategorisierung "Featured Brands".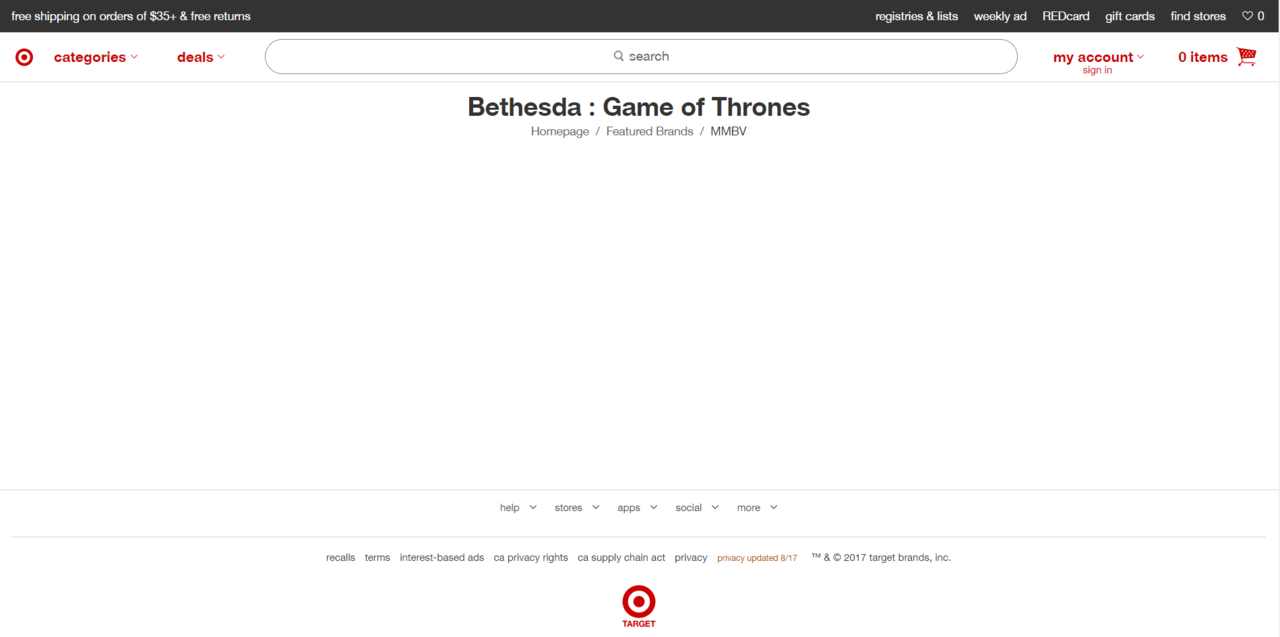 Einen direkten Hinweis darauf, das es sich um ein Videospiel handeln soll gibt es zwar noch nicht, aber wie wir wissen, hat Bethesda aktuell fünf neue Titel in Arbeit. Darunter zwei größere Projekte, die nach Aussagen des Studio Director Todd Howard dem klassischen Bethesda Schema zuzuordnen sind. Weiter teile er mit, das es sich bei diesen Spielen um weitaus größere Projekte als üblich handelt.
Wenn sich die Gerüchte bewahrheiten, könnte Bethesdas Umsetzung das RPG-Juwel unter den bereits vorhandenen "Game of Thrones" Titeln werden.

Quelle: