Scavengers: Neues Entwickler Video & Artworks veröffentlicht; Giveaway angekündigt
In einem neuen Video zu "Scavengers" gewähren die Entwickler ein paar Einblicke hinter die Kulissen. Ihr könnt euch ein Bild davon machen, wie die Spielwelt des Titels entsteht und welche Atmosphäre euch erwartet. Zudem wurden auch neue Artworks bereitgestellt, welche ihr unterhalb des Videos findet.
Behind the Scenes - The Environment (extended)
Neue Artworks
Giveaway
Zu guter Letzt wurde auch ein Gewinnspiel angekündigt. Als Preise warten ein Long Sleeve Shirt und ein Sticker auf drei, von Midwinter Entertainment zufällig ausgewählte Gewinner. Teilnahmeberechtigt sind alle Follower des offiziellen Twitter-Kanals des Studios (hier klicken).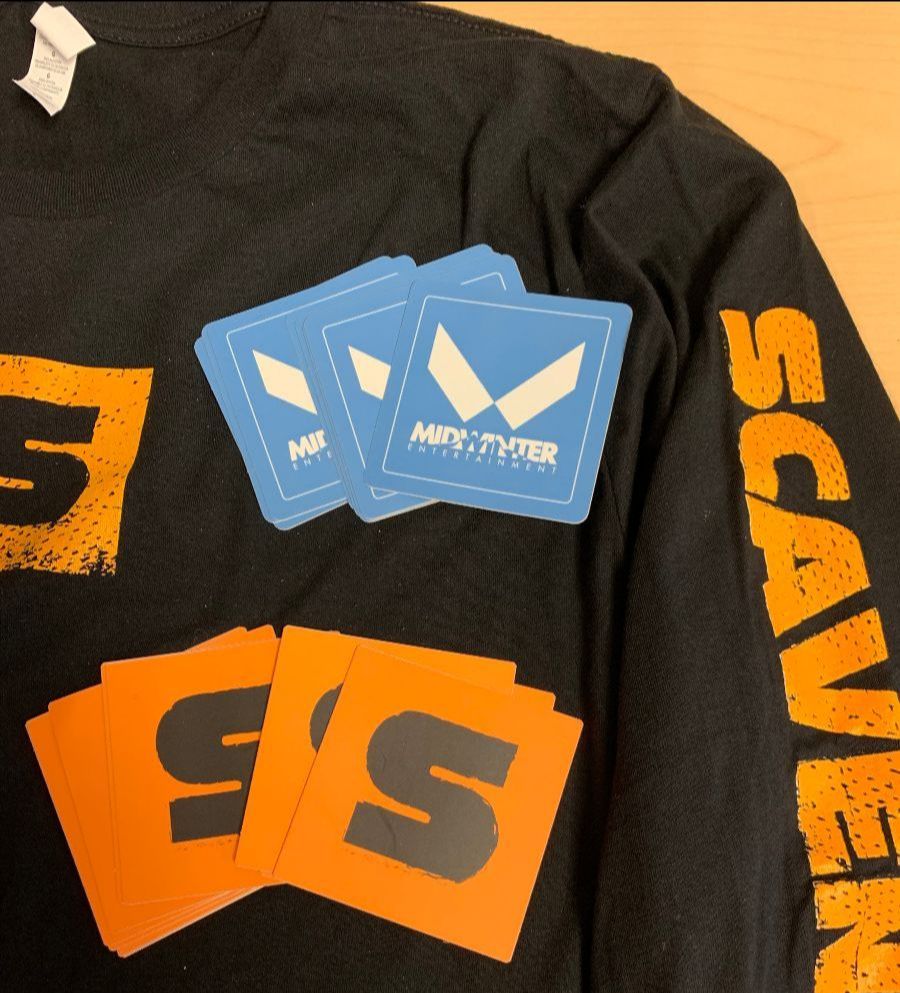 Infos zum Spiel
Scavengers verfrachtet euch in der Rolle junger Überlebender in eine nicht allzu weit entfernte Zukunft, in der katastrophale Ereignisse eine neue Eiszeit ausgelöst haben. Das Spiel kombiniert Erkundungs-, Überlebens- und Kampfelemente, wobei der Fokus auf Teamwork und kooperativen Spielmechaniken liegt. Euch erwartet eine Mischung aus PvP- und PvE-Gefechten, die sich an Elementen des "Halo 5 Warzone" Spielmodus orientieren.
In Scavengers besteht jedes Spiel darin, euren Charakter ausrüsten, die Wildnis erkunden, mit anderen menschlichen Spielern zu kämpfen oder euch zu verbünden, um so gemeinsam Ziele zu erreichen, Ressourcen zu sammeln und um gegen KI-kontrollierte feindliche Fraktionen zu kämpfen. Euch erwarten große und unvorhersehbare KI-Populationen, kombiniert mit dem Gleichgewicht von Koop und Wettbewerb zwischen den menschlichen Spielern. Dies soll so für abwechslungsreiches Gameplay sorgen, das euch immer wieder aufs Neue begeistern wird.
Unreal 4 Engine und SpatialOS
Realisiert wird der Shooter auf Basis der Unreal Engine 4. Darüber hinaus wird auch die SpatialOS-Technologie zum Einsatz kommen. Sie soll eine komplexere künstliche Intelligenz, mehr KI-Entitäten und Spieler in einer nahtlosen, gemeinsamen Umgebung und eine größere, detailliertere Umgebung und tiefer simulierte Spielwelt ermöglichen als die traditionelle Client-Server-Architektur.
"Als wir Warzone in Halo 5 vorstellten, stellte es die Spitze von PVE / PVP vermischtem Gameplay dar. Mit SpatialOS haben wir nun die Möglichkeit, die Grenzen des Co-Opetition-Gameplays in Scavengers zu verschieben. Mit Teams von Spielern, die sich als Armeen intelligenter KI messen, bewegt ihr euch intelligent über die Karte und jagt andere Spieler und NPCs. " so Josh Holmes.
Derzeit wird Scavengers für den PC entwickelt. Eine Konsolenversion schließen die Entwickler jedoch nicht aus, diese könnte zu einem späteren Zeitpunkt folgen. Mehr Infos dazu möchte das Team aber erst Teilen, wenn die Zeit reif ist. Die Entwicklung von Scavengers befindet sich derzeit in vollem Gange.
Über Midwinter Entertainment
Die Gründer und Mitarbeiter des Studios sind Veterannen der Gaming Industrie. Sie haben zuvor unter anderem an Battlefield 1, Halo 4, Battlefield 4, Halo: Reach, Battlefield 3, Call of Duty: WWII und weiteren Spielen mitgewirkt. Der nachfolgende Trailer gibt euch einen ersten Vorgeschmack auf das Spiel. . Folgt uns gerne auf Facebook und Twitter, um künftig keine News mehr zu verpassen