Battlefield V: Trailer und Infos zu Kapitel 5 "Pazifikkrieg" enthüllt
EA und DICE haben heute den Trailer zum 5. Kapitel für "Battlefield V" enthüllt. Paziffikkrieg bringt euch mit den USA und Japan zwei neue Fraktionen. Darüber hinaus beinhaltet Kapitel 5 drei Karten, sieben neue Waffen, Fahrzeuge und Gadgets. Zu den neuen Schauplätzen zählen die Karten Iwo Jima, Pacific Storm und Wake Island (kommt im Dezember). Nachfolgend seht ihr den Trailer. Die Veröffentlichung findet am 31. Oktober 2019 statt.
Trailer
Battlefield V – War in the Pacific Official Trailer
Übersicht: Kapitel 5 Inhalte
Mit Kapitel 5 erwarten euch viele neue Inhalte, die im Rahmen von Tides of War in das Spiel integriert werden. Nachfolgend haben wir euch alle aufgelistet. Im Laufe des Kapitels warten zudem auch neue Belohnungen, wie Waffen, Soldaten-Sets, Waffen-Skins und Nahkampfwaffen.
Karten
I

wo Jima

Pacific Storm 

Wake Island (kommt im Dezember)
Waffen in Kapitel 5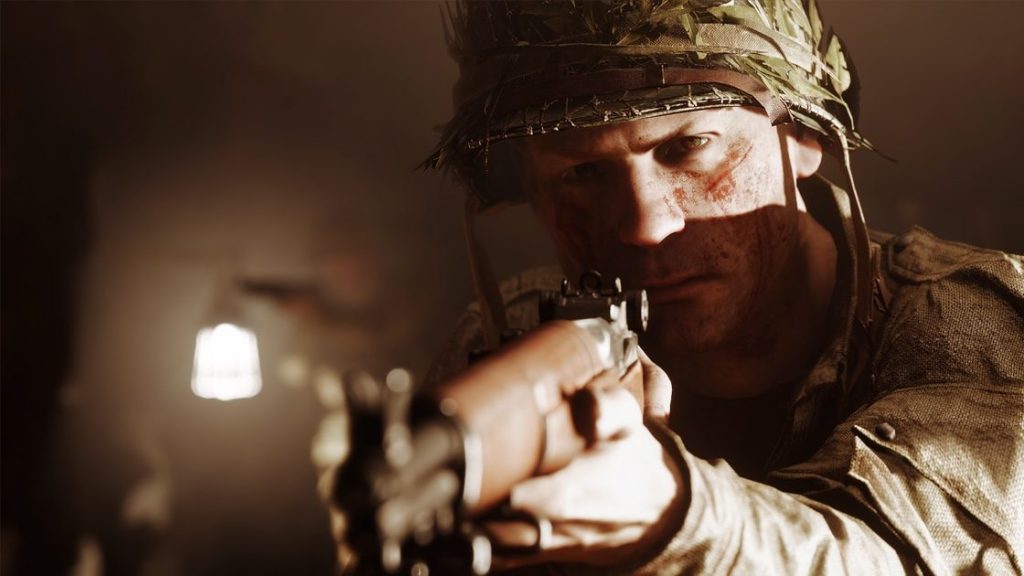 Type 99 Arisaka
M3 Grease Gun
Nambu Type 2A
Type 97 LMG
M1918 A2
Type 94
Model 27
Gadget
Pick Ups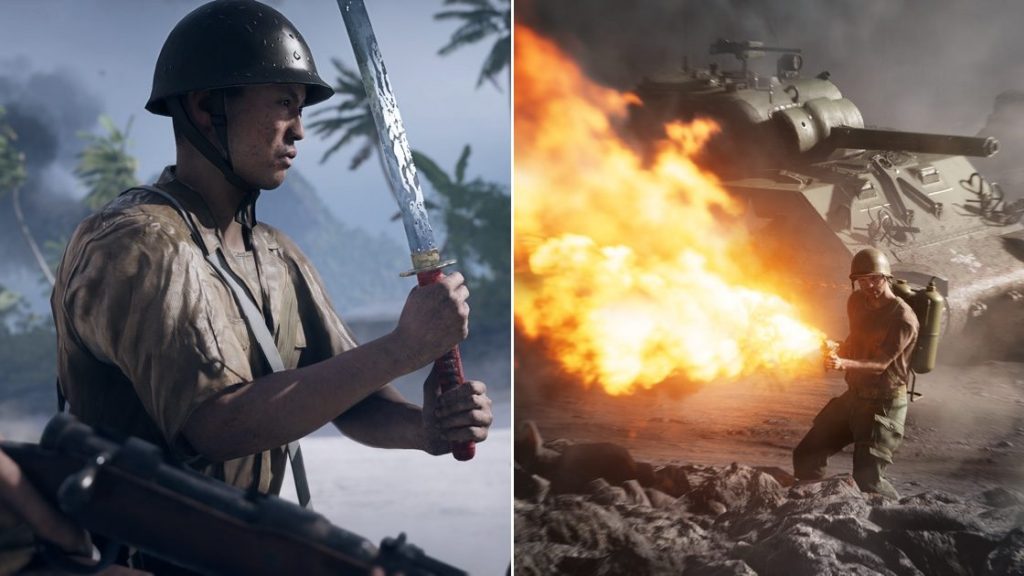 Zu den Pick Ups zählen das Katana und ein M2 Flammenwerfer. Wie immer könnt ihr diese auf dem Schlachtfeld finden und ausrüsten. Beide Fraktionen können das Katana, die altehrwürdige Nahkampfwaffe einsetzen, wenn die Action nah und persönlich ist. Gleichs gilt für den M2 Flammenwerfer. Dank seines tragbaren Rucksackdesigns ist er äußerst effektiv gegen feindliche Infanteriegruppen.
Fahrzeuge
Panzer: F4U Corsair – Typ 97 für Japan

Panzer: M4 Sherman für USA
Neue Verstärkungen
Was die Verstärkung betrifft, kann die US-Seite den Sherman Calliope einsetzen. Dieser ist ein Raketensperrpanzer, der feindliche Infanterie und Fahrzeuge verwüstet. Die Amerikaner können darüber hinaus die JB-2-Rakete, den Supply Drop, die Rauchfalle und die Sektorartillerie anfordern. Auf der japanischen Seite kann euer Trupp auf dieselben bereits vorhandenen Verstärkungen zugreifen, wobei die I-Go-Rakete KI-147 das JB-2-Äquivalent darstellt – zusammen mit einem Raketensperrpanzer ähnlich dem Sherman Calliope.
Zwei neue Elite Soldaten
Zu Guter letzt erwarten euch mit Jack Culver und  Keisuke Nakamura zwei neue Elite Soldaten.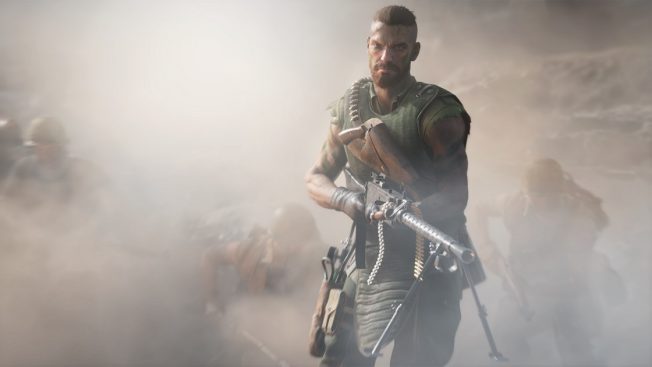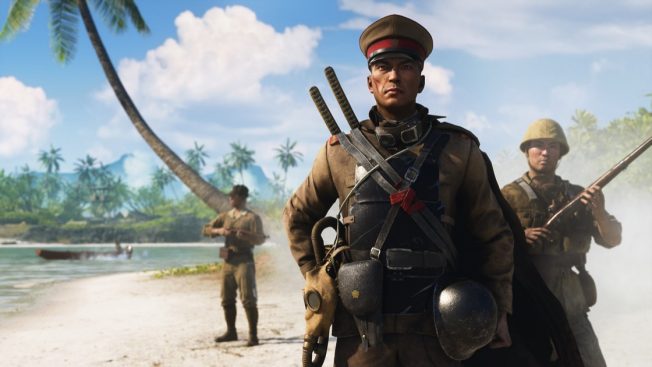 ---
---
Mehr zu den Neuerungen im Spiel und die "Tides of War" Roadmap findet ihr in unserer BFV-Themenübersicht (hier klicken). Folgt uns gerne auf Facebook und Twitter, um keine News mehr zu verpassen. Tretet gerne auch unserer Partnergruppe "Battlefield V Xbox One Community (Germany)" bei, um Mitspieler zu finden oder euch auszutauschen.