The Division 2: Überarbeitete Rekalibrierung, Einführung von Fertigkeiten-Rang & Overcharge-Feature
Massiv wird nicht nur das Gear-System von "Tom Clancy's The Division" nach der Veröffentlichung von Episode 3 verändern, sondern auch die Rekalibrierung von Items überarbeiten und Fertigkeiten-Rang sowie ein Overcharge-Feature einführen. Nachfolgend erfahrt ihr mehr über das Vorhaben.
Überarbeitete Rekalibrierung
Mit der überarbeiteten Rekalibrierung müsst ihr nicht mehr Hunderte von Waffen und Ausrüstungsteilen in eurem Lager aufbewahren. Künftig werden sämtliche Werte, die ihr von einem Item extrahiert habt, in eurer Rekalibration-Library abgespeichert. Dadurch könnt ihr dann die extrahierten Attribute beliebig oft auf andere Ausrüstungsteile übertragen. Sobald ihr also beispielsweise den perfekten Roll für Waffenschaden habt, lässt sich dieser auf alle Items anwenden.
Folgende Stas könnt ihr Rekalibrieren
Normale Stats

Talente

Core Attribut

Mod Slots
Markendefinierte Stats
Jede Marke entspricht einem Profil – offensiv, defensiv, nützlich – und definieren den Typ des Kernattributs und die Mod-Slots für einen Gegenstand. Wenn eine Marke mehr auf Schaden ausgerichtet ist, habt ihr als Kernattribut "Waffenschaden" und einen roten Mod-Slot darauf. Mit der Rekalibrierung könnt ihr im Grunde den Fokus eines Brandsets komplett abändern und dem Item das Kernattribut "Rüstung" zuweisen. So wird auch euer bisheriges Loot nicht unbrauchbar.
Das farmen von neuem Looot wird ebenfalls verbessert. Je höher der Schwierigkeitsgrad eurer gewählten Mission ist, desto besser werden auch die Stats auf den Gegenständen ausfallen.
Fertigkeiten-Rang (Skill-Tiers)
Eine weitere große Änderung des Updates ist die Implementierung von Skill-Tiers (Fertigkeiten-Rang o. Feertigkeitenstufen). Dadurch werden Fertigkeiten-Mods künftig keine Fertigkeitenstärke mehr benötigen. Massiv wird die Fertigkeitenstärke durch Skill-Tiers ersetzen. Der Fertigkeiten-Rang ist ein Core Attribut.
Mit jedem weiteren Rang erhaltet ihr einen Bonus. Darunter verbesserter Schaden, bessere Heilung oder längere Fertigkeitendauer. Jedes Ausrüstungsteil kann euch zudem einen Skill-Tier-Punkt verleihen. Insgesamt benötigt ihr sechs Items mit diesem Attribut, um den höchsten Rang zu erreichen.
Overcharge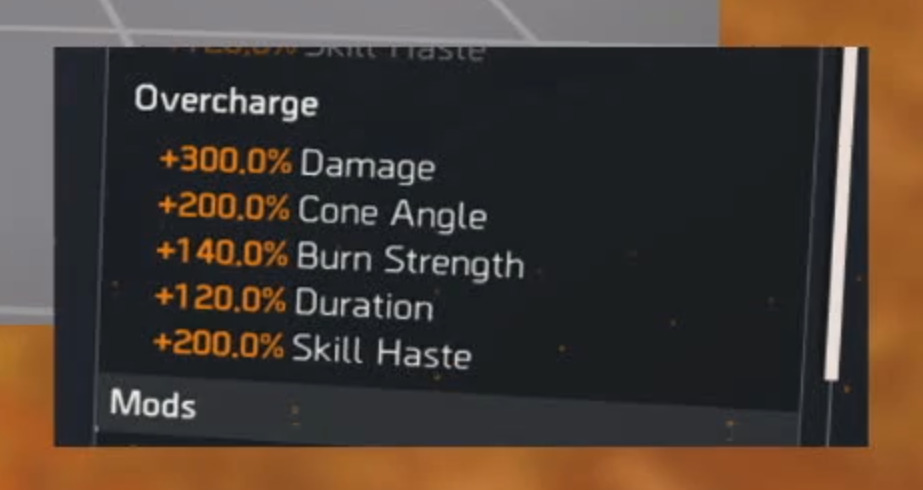 Mit Overcharge wird ein neues Feature ins Spiel gebracht, welches euch erlaubt, eure Fertigkeitenstärke für eine kurze Dauer weit über ihre maximalen Werte zu treiben und so eure aktiven Fähigkeiten erheblich zu stärken. Dieser Bonus kann von Talenten, Gear Sets und exotischen Items verliehen werden. Overcharge wird ausgelöst, wenn ihr den Max-Skill-Tier von 6 überschreitet.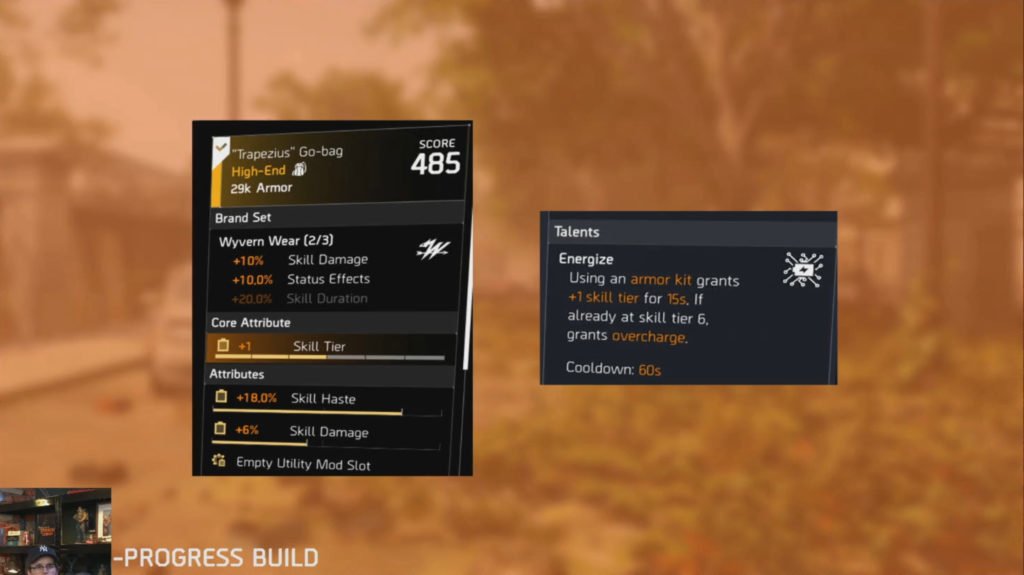 Fertigkeiten Mods werden zwar weiterhin bestand haben, jedoch nach der Änderung nur noch kleinere Boni verleihen. Zudem wird es keine Anforderungen in Form einer bestimmten Fertigkeitenstärke mehr geben, damit diese verwendet werden können.