The Division 2: Episode 3 – Übersicht zu neuen Missionen, Geheimufträgen, Spezialisierng & mehr
Wie bereits in den vorherigen News zu "Epsisode 3" angesprochen, werdet ihr zurück nach "New York" geschickt. Auf Coney Island erwarten euch zwei neue Hauptmissionen und neue Geheimaufträge. Darüber hinaus bringt Episode 3 auch eine neue Spezialisierung, neue Exotics und neue Waffen ins Spiel. Zudem werden auch Fehlerkorrekturen vorgenommen. Besitzer des Year 1 Pass erhalten 7 Tage Vorabzugriff und können die neue Spezialisierung sofort freischalten. Nachfolgend erfahrt ihr mehr zu den kommenden Inhalten im Februar.
Neue Hauptmissionen
Während der neuen Hauptmissionen gibt es einige Callbacks zu "The Division 1". In deren Verlauf auch einige ungelöste Dinge aus dem ersten Teil thematisiert. Außerdem heißt es, dass Coney Island nur im Rahmen der Missionen erkundbar sein wird. Eine offene Welt ist daher nicht zu erwarten. Bei den Hauptmissionen handelt es sich um:
Coney Island Ballpark
Coney Island Amusement Park
Die Cleaners werden ebenfalls zurückkehren. Ihre Kampffähigkeiten sind angepasst und sie agieren taktischer und sind kampferprobter als zuvor. Ihre bekannten Schwachstellen sind nach wie vor die Tanks der Flammenwerfer.
Neue Geheimaufträge
Detention Center Rescue
Nightclub Infiltration
Neue Waffen
Bei den neuen Waffen handelt es sich um die Honeybadger und ein neues exotisches Sturmgewehr namens Chamäleon. Letztere verfügt über drei Buffs, die ihr gleichzeitig nutzen könnt. Und wie es ihr Name vermuten lässt, kann diese Waffe ihre Farbe an die Umgebung anpassen.
Chamäleon

TALENT: ADAPTIVE INSTINKTE

Hitting 30 headshots grants +20% critical hit chance and +50% critical hit damage for 45 seconds.
Hitting 60 body shots grants +100% weapon damage for 45 seconds.
Hitting 30 leg shots grants +150% reload speed for 45 seconds.

TALENT: OVERLAP

While holstered, gain +5% weapon handling.
Chamäleon:
Spezialisierung #6: Firewall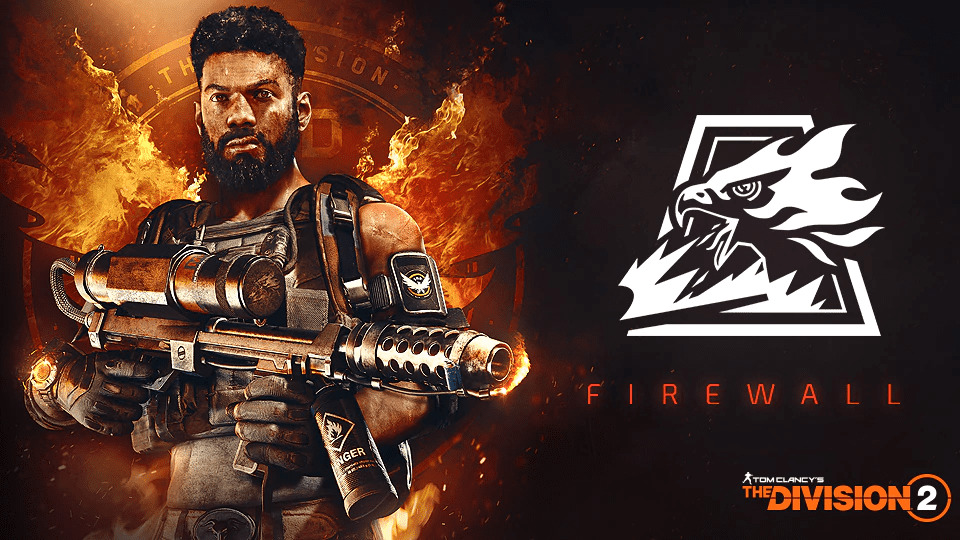 Neue Signaturwaffe: Flammenwerfer
Neue Skill-Mod "Striker Shield": Verstärkt den Firewall-Agenten und seine Verbündeten mit einer Schadenserhöhung. Die Stärke des Buffs steigt mit der Anzahl der Gegner vor dem Spieler. Der Agent erhält den Buff, sobald er den Schild angelegt hat. Die Verbündeten müssen sich in Reichweite des Agenten befinden, um ebenfalls davon zu profitieren.
Neue Sidearm-Spezialisierung: Firestarter, eine abgesägte doppelläufige Schrotflinte. Ihr einzigartiges Talent, von ihr getroffene Gegner verlieren für fünf Sekunden 50% ihres Brandwiderstands.
Neue Clustergranate. Bei der Detonation fliegen Splitter in einem Radius um ihren Auslösepunkt.
Neues Rüstungsset: Extrazelluläre Matrix – Stellt in 10 Sekunden 200% Rüstung und 200% Gesundheit wieder her. Mit diesem Kit sollen die Spieler ihre Gesundheit und Rüstung wiederherstellen und gleichzeitig einen aggressiven Spielstil beibehalten.
Spezialmunitionsbeschaffung – Das Töten von Feinden innerhalb von 10 Metern um den Agenten erhöht die Spezifikationsmunitionsleiste schneller als andere Tötungen.
Tac Link – Verbündete verursachen + 10% Schaden bei Gegnern, die sich innerhalb von 10 Metern von euch befinden.
Firewall Talente
Bull Rush – + 50% Bonus-Rüstung von Deckung zu Deckung
Angereicherte Magnesiumformel – 10% / 20% / 30% / 40% / 50% längere Brenndauer
Wiederherstellung an vorderster Front – 10% / 20% / 30% Gesundheit bei Tötung
Feurige Reaktion – Wenn eure Rüstung bricht, führt dies zu einem brennen eurer Gegner, die sich im Umkreis von 5 Metern um euch herum befinden.
Die neue Spezialisierung kann wieder über die Feldforschung freigeschaltet werden, sofern man keinen Year 1 Pass besitzt. Sie besteht aus fünf spielinternen Herausforderungen mit eigenen Zielen und Belohnungen. Durch den Abschluss aller fünf Abschnitte erhaltet ihr Zugang zur Spezialisierung. Zusätzlich gibt es auch Premium Belohnungen für Year 1 Pass Besitzer.
Neue Waffen Mod
Weitere Pläne nach Episode 3

In weiteren Titel-Updates, deren Veröffentlichung nach Episode 3 geplant ist, erwartet euch:
Gear 2.0
Neue Rekalibrierung, Einführung von Fertigkeiten-Rang, Overcharge Feature & mehr.
Neue Hunter
Heroischer Schwierigkeitsgrad für alle Fraktionen, nicht nur die Black Tusk.
---
Mehr Infos zum Spiel, wie Patch Notes zu verfügbaren Updates, geplante Änderungen, Raids, Clans und mehr, findet ihr in unserer Themenübersicht (hier klicken). Folgt uns gerne auf Facebook, Instagram und Twitter, um künftig keine News mehr zu verpassen.