Modern Warfare / Warzone: Bunker 11 öffnen & MP7 Bauplan "Garbwesbe" freischalten; So wird es gemacht [Guide]
Mit Update 1.21 für "Call of Duty: Modern Warfare und Warzone" wurden nicht nur neue Inhalte hinzugefügt, sondern auch Bunker 11 geöffnet. Wenn ihr es schafft, in das Innere des Bunkers zu gelangen, dann könnt ihr den MP7 Bauplan "Grabwesbe" freischalten. Im nachfolgenden Guide erfahrt ihr, wie ihr den Bunker öffnen könnt.
Bunker 11 öffnen
Im Gegensatz zu anderen Bunkern, die einen Zugangscode oder eine Zugangskarte benötigen, müsst ihr euch bei Bunker 11 etwas mehr ins Zeug legen. Daher empfiehlt es sich, dieses Vorhaben im Spielmodus "Beutegeld" durchzuführen, da es hier keine sich bewegende Zone gibt. Seid ihr nun im Spiel, solltet ihr euch als Erstes einen Helikopter besorgen. Am besten in der Region von Prison. Nun kann es losgehen.
Zunächst müsst ihr das korrekte Aktivierungstelefon finden, welches euch drei Zahlen gibt. Im Anschluss daran müsst ihr auf die Suche nach dem Telefon gehen, das zu dieser speziellen Zahl passt. Ihr erkennt das passende Telefon am Morsecode, der sich der jeweiligen Zahl zuordnen lässt. Die in Blau gekennzeichneten Bereiche auf der Karte sind Standorte, wo ein Aktivierungstelefon zu finden ist. Die Roten sind die Standorte, zu denen ihr im Anschluss müsst, um mit den Telefonen in der richtigen Reihenfolge zu interagieren. In Gelb ist der Standort von Bunker 11 gekennzeichnet.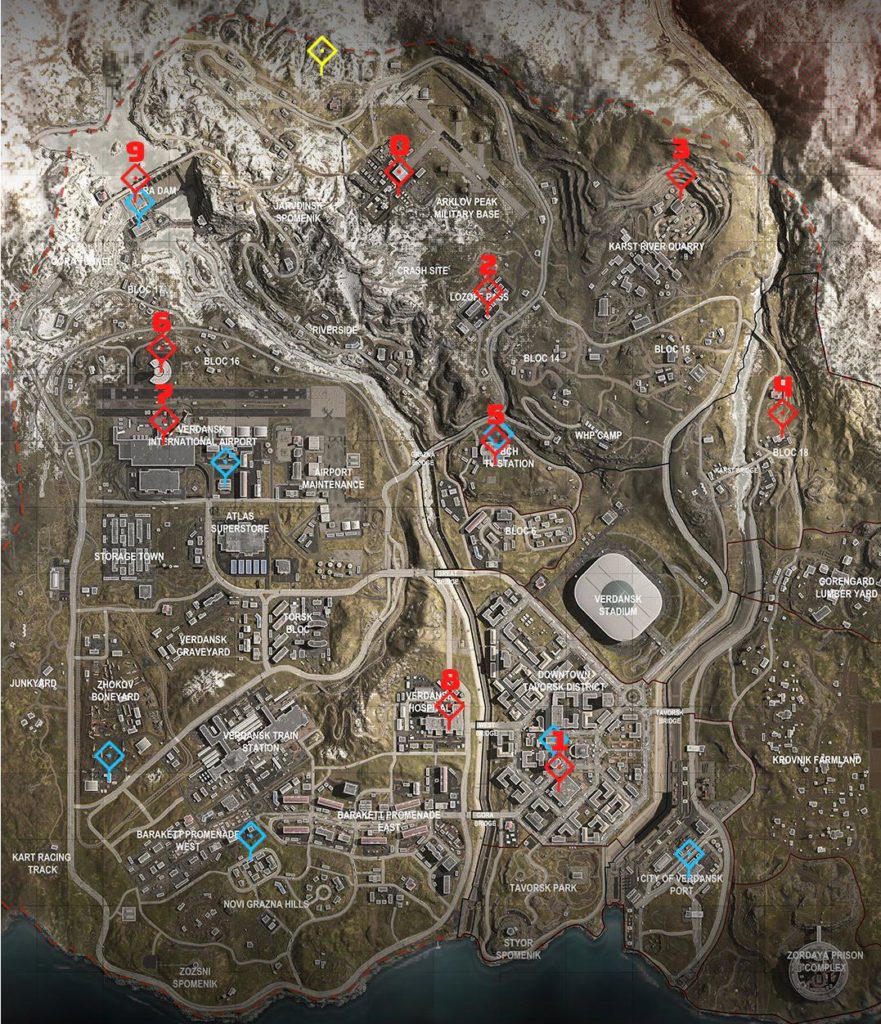 Woran erkennt man das Aktivierungstelefon?
Das Aktivierungstelefon erkennt ihr daran, dass es sich wie eine Warteschleife anhört. Zwischendrin hört ihr auf Russisch drei Zahlen. Jede dieser Zahlen steht für den Standort eines Telefons, welches ihr dann in der korrekten Reihenfolge anfliegen müsst. Schreibt euch daher die drei Zahlen in der Reihenfolge auf, in der ihr sie hört.
Die Zahlen und wie sie in etwa klingen:
1 – один – Odin
2 – два – Dva
3  – три – Tri
4 – четыре – Chetyre
5 – пять – Pyat'
6 – шесть – Shest'
7 – Семь – Sem
8 – xxxx – Vosem
9 – девять – Devyat'
10 – xxxx –  Dyesyat
Hört ihr beispielsweise die Zahlen 5, 3 und 9, dann müsst ihr in dieser Reihenfolge zu den in rot gekennzeichneten Telefonen fliegen und mit diesen interagieren. Erst 5, dann 3 und dann 9. An den ersten beiden Telefonen hört ihr einen Morsecode. Dieser zeigt euch auch noch einmal, ob ihr am richtigen Telefon gewesen seid. Das dritte Telefon spielt wieder eine Warteschleife. Daran erkennt ihr, ob alles korrekt ausgeführt wurde.
Zahlen als Morsecode
Der Code für 1 ist:  . _ _ _ _
Der Code für 2 ist:  . . _ _ _
Der Code für 3 ist:  . . . _ _
Der Code für 4 ist:  . . . . _
Der Code für 5 ist:  . . . . .
Der Code für 6 ist:  – . . . .
Der Code für 7 ist:  – – . . .
Der Code für 8 ist:  – – – . .
Der Code für 9 ist:  – – – – .
Der Code für 0 ist:  – – – – –
Wenn ihr nun in der richtigen Reihenfolge mit allen Telefonen interagiert habt, könnt ihr euch auf den Weg zum Bunker machen. Rechnet hier aber ggf. mit Widerstand durch andere Spieler, die vor dem Bunker auf euch warten. Habt ihr es in das Innere des Bunkers geschafft, dann findet ihr dort den MP7 Bauplan "Grabwesbe". Sobald ihr diesen eingesammelt habt, wird euch der Bauplan permanent zu eurer Waffenkammer hinzugefügt.
---
XBL, PSN & Steam Cards [Anzeige]
---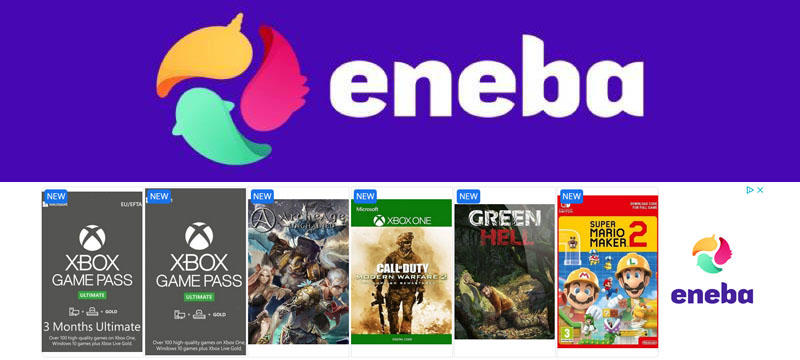 ---
Stay in touch
---
Weitere Leaks, Patch Notes und Infos zum Spiel findet ihr in unserer Themenübersicht (hier klicken). Folgt uns gerne auf Facebook, Instagram und Twitter, um künftig keine News mehr zu verpassen. Wer auf der Suche nach einer Community ist, kann gerne in unserer Facebook Partnergruppe "Call of Duty Germany" vorbeischauen. Hier findet ihr Hilfestellungen, neue Mitspieler und vieles mehr. Wir suchen außerdem Content Creator (M/W) und Sprecher*inen für künftige Projekte. Wer Teil des Trippy Leaks Network werden möchte, kann sich gerne bei uns melden (hier klicken).