Modern Warfare/ Warzone: Stadion Easter Egg lösen und Enigma Waffenbauplan freischalten
In dieser Woche ist "Call of Duty: Modern Warfare und Warzone" in die fünfte Saison gestartet. In der neuen Saison wurden umfangreiche Kartenanpassungen vorgenommen. Eine davon ist die Öffnung des Stadions in Verdansk. Im Zuge dieser Öffnung haben die Entwickler auch ein neues Easter Egg hinzugefügt, welches ihr lösen müsst, um den Boardroom im Stadion betreten zu können. Habt ihr dies geschafft, erwarten euch einige Belohnungen. Darunter auch der "Enigma"-Waffenbauplan. Dem Youtuber und Dataminer "GeekypasteTimes" und seinem Team ist es als Erstes gelungen, das Rätsel zu lösen. Im nachfolgenden Guide erfahrt ihr, wie ihr das Easter Egg lösen könnt.
Stadion Easter Egg
Es ist zu empfehlen, das Easter Egg im Spielmodus "Beutegeld" als 4er Team zu lösen, da aktuell einfach sehr viele Spieler dort Landen und ihr in Beutegeld die Möglichkeit habt, immer wieder ins Spiel einzusteigen. Sobald ihr am Stadion gelandet seid, müsst ihr euch auf die Suche nach den zwei der drei neuen Keycards begeben. Das Stadion ist unterteilt in verschiedene Hauptbereiche. Die Tiefgarage, der Executive Suite und Concourse Bereiche.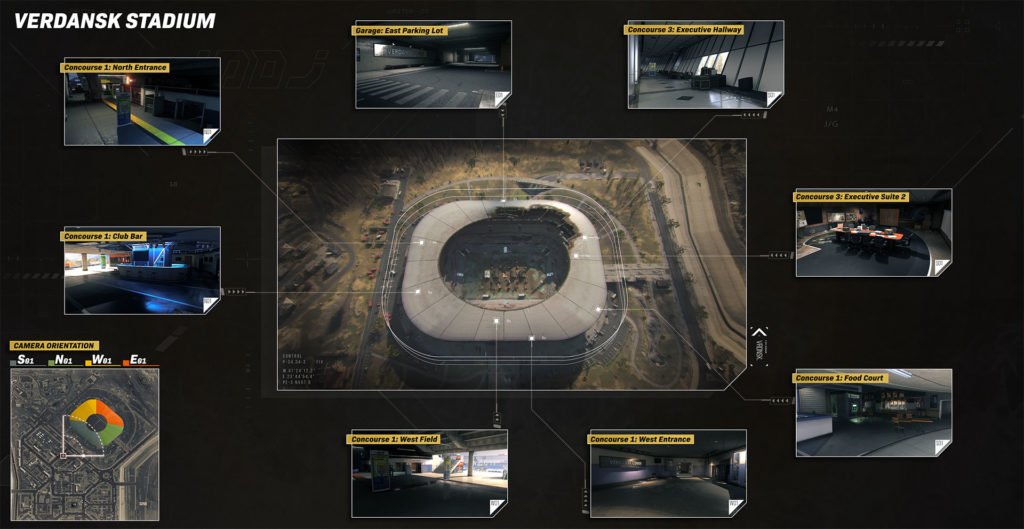 Teilt euch dazu wie folgt auf: Ein Spieler geht in die Tiefgarage, ein weiterer geht in die Executive Ebene und die anderen beiden Teammitglieder gehen in die Concourse Bereiche. Dort begebt ihr euch auf die Suche nach den Keycards. Die Karten haben verschiedene Namen und können überall im Stadion gefunden werden. Die Spawns ändern sich immer, auch während der laufenden Runde, aber sie spawnen immer direkt sichtbar, sie sind nie in Kisten. Folgende Karten spawnen:
P2-16  – Karte für Tiefgarage –
CL-19  – Karte für Concourse Ebene – Club Bar
EL-21 –  Karte für Executive Level
Ihr müsst die Karten so schnell wie möglich finden. Sobald ihr eine Karte gefunden habt, begebt euch zur jeweiligen Location, für die diese Karte bestimmt ist.
Die Codes richtig zusammensetzen
Seid ihr am jeweiligen Büroraum angekommen, öffnet diesen und geht an den Computer. Dieser zeigt euch eine Reihe von Zahlen und Symbolen. Die Zahlen und Codes ändern sich mit jedem neuen Match. Sie ergeben in der richtigen Reihenfolge den 8-stelligen Code, den ihr am Keypad am Boardroom eingeben müsst.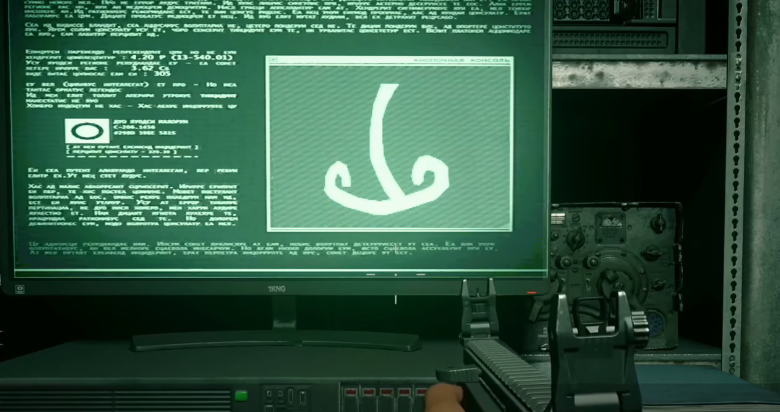 Schreibt euch nun diese Codes untereinander auf einem Blatt Papier oder einer Textdatei auf. Ein Symbol sieht aus wie eine Nase, das andere wie ein Haus und ein weiteres wie ein chinesisches Zeichen. Ihr könnt sie als Nase, Haus und China notieren. Schreibt die Sequenz in der exakten Reihenfolge auf. Z.B. 6, 4, Nase, Nase, Haus, 1, Nase, Haus.
Habt ihr nun eine weitere Karte gefunden, hat diese den gleichen Code, jedoch werden einige der Symbole durch Zahlen ersetzt. Z.B.: 6, 4, 2, 2, Haus, 2, Haus. Wie ihr seht, wurde in dem Fall das Nasensymbol durch die Zahl 2 ersetzt.
Im Idealfall findet ihr alle 3 Karten und könnt dann den Code vervollständigen. Es ist aber nicht zwingend notwendig. Ihr könnt es auch mit zwei Karten schaffen. Wenn ihr im Besitz von zwei Karten und damit zwei Codes seid, fehlt euch meist nur noch eine Zahl. Diese könnt ihr einfach erraten.
Boardroom mit Enigma Waffenbauplan & Loot
Geht nun in die oberste Etage in den Boardroom. Dort findet ihr einen Eingang mit zwei Türen. Damneben befindet sich das Keypad. Gebt euren Code ein. Hinter der Tür befindet sich ein Tisch auf dem die Enigma Variante liegt. Hebt sie auf und ihr erhaltet den "Enigma Waffenbauplan".

Wir hoffen, dass euch diese Anleitung zum Enigmawaffenbauplan geholfen hat. Lasst gerne ein Follow für Geekypastetimes auf Twitter und Youtube da, folgt uns ebenfalls auf unseren Seiten und wenn ihr Mitspieler sucht, tretet gerne unserer Facebook-Gruppe bei.
Stay in touch
---
Weitere Leaks, Patch Notes und Infos zum Spiel findet ihr in unserer Themenübersicht (hier klicken). Folgt uns gerne auf Facebook, Instagram und Twitter, um künftig keine News mehr zu verpassen. Wer auf der Suche nach einer Community ist, kann gerne in unserer Facebook Partnergruppe "Call of Duty Germany" vorbeischauen. Hier findet ihr Hilfestellungen, neue Mitspieler und vieles mehr. Wir suchen außerdem Verstärkung (M/W) für künftige Projekte. Wer Teil des Trippy Leaks Network werden möchte, kann sich gerne bei uns melden (hier klicken).
---
Guthaben, Gamecards & mehr [Anzeige]
---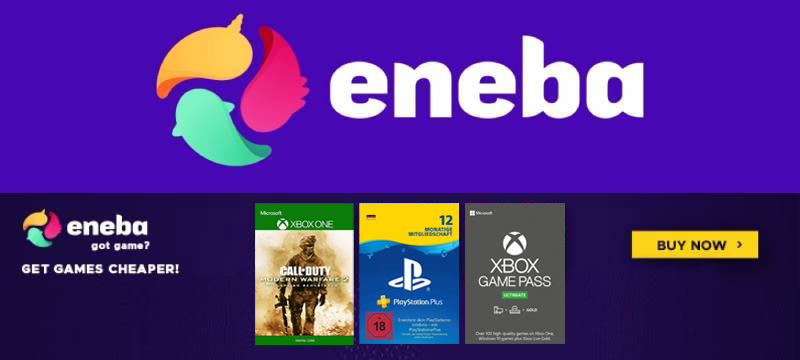 ---
Video von Geekypaste Times
Stadium Easter Egg Guide - Call of Duty Warzone