Playstation 5: Neues Video zeigt die Konsole von Innen
In einem neuen Video gewährt Yasuhiro Ootori, Vizepräsident des Mechanical Design Department, Hardware Design Division bei Sony Interactive Entertainment (SIE), beim Auseinanderbauen der PlayStation 5-Konsole einen Einblick in deren Innenleben. Weitere Details zu den Design-Entscheidungen liefert Masayasu Ito, stellvertretender Generaldirektor von Hardware Engineering and Operation bei SIE, auf dem PlayStation-Blog.
Innenleben der Konsole im Video
Das Video bestätigt auch die abnehmbaren und dadurch austauschbaren Seitenblenden der Playstation 5. Wir dürfen uns als künftig auf einige Custom Designs und auch andere Farben freuen. Ebenfalls ein gelungenes Feature ist der Standfuß, der sowohl für den horizontalen als auch den vertikalen Aufbau der Konsole verwendet werden kann.
PS5 Teardown: An up-close and personal look at the console hardware
Konzeption bereits 2015 gestartet
Das Konzipieren der PS5 begann im Jahr 2015. Die Entwickler legten dabei großen Wert auf effizientes Design mit einer eleganten und aufgeräumten inneren Struktur ohne unnötige Komponenten. Das hochqualitative Ergebnis der Architektur und die bedachte Integration der Technologie in die Konsole kann im neuen Video begutachtet werden.
Kühlsystem nutzt flüssiges Metall
Um eine Spielerfahrung der nächsten Generation zu schaffen, brauchte es hinsichtlich der Leistung einen Quantensprung. Um diesen zu erreichen, musste jeder Aspekt des Systems ausbalanciert werden, wozu eine Reduzierung des Geräuschpegels und eine Verbesserung der Kühlleistung gehörten. Das Kühlsystem der PS5, bei dem flüssiges Metall verwendet wird, kommt ebenfalls im neuen Video zum Vorschein. Gezeigt wird auch ein integrierter Mechanismus, der dafür sorgt, dass die Konsole im Betrieb noch leiser ist. Er ist Ergebnis eines umfangreichen und komplexen Trial-and-Error-Prozesses.
Ableitung der Wärme, entfernen von Staub
Im Video könnt ihr sehen, dass die Wärme über die gesamte Rückseite abgeleitet wird. Darüber hinaus gibt es zwei Lüftungsschlitze auf der Vorderseite. Diese könnt ihr auch noch mal auf den nachfolgenden Screenshots sehen.
Auch über das Thema Staub in der Konsole haben sich die Hardwarearchitekten so ihre Gedanken gemacht. Der Staub, der sich in eurer Playstation 5 sammelt, wird in zwei Richtungen in dafür vorgesehene Staubfänger abgeleitet, sodass ihr diesen später einfach entfernen könnt. Dazu müsst ihr lediglich die Seitenwand abnehmen.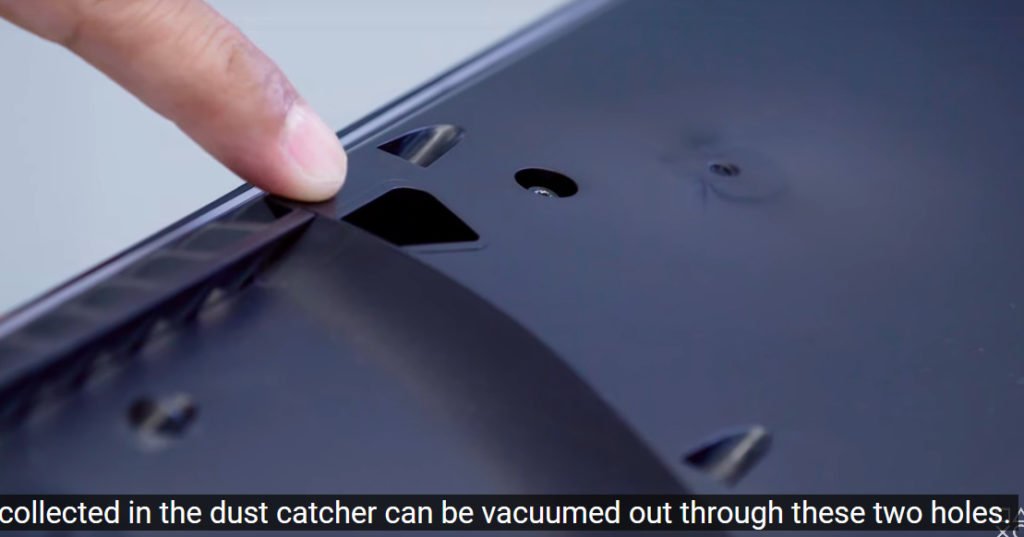 Technische Daten der PS5
CPU: 8x Zen 2 Cores at 3.5GHz (variable Takt-Frequenz)
GPU: 10.28 TFLOPs, 36 CUs mit einem Takt von 2.23GHz (variable Takt-Frequenz)
GPU: Custom RDNA 2
Speicher: 16GB GDDR6/256-bit
Speicherbandbreite: 448GB/s
Festplatte: Custom 825GB SSD
benutzerdefiniertes I/O-System: 5.5GB/s (Roh),  8-9GB/s (komprimiert)
Erweiterbarer Speicher: NVMe SSD Slot
 USB HDD Support (USB-Typ C und USB-Typ A)
Laufwerk: 4K UHD Blu-ray
Abwärtskompatibel zu PS4
Abmessungen der Konsole:  10.4 x 39 x 26
Variable GPU Frequenz & AMD SmartShift
Laut Mark Cenry soll eine variable GPU-Frequenz zu einem kontinuierlichen Boost führen. Dieser ist von der aktuellen Leistungsaufnahme und dem Kühlsystem abhängig. AMD Smart Shirt soll es zudem ermöglichen, überschüßige CPU-Leistung an die GPU abzugeben, für den Fall, dass diese dort benötigt werden. Die GPU erreicht auf dem Maxiamlen Takt von 2.23 GHz eine Leistung von 10,3 Teraflops.
Das Audiosystem
Das Audiosystem der PS5 ist nutzerspezifisch anpassbar und richtet sich an alle Spieler, Standard und VR. Ihr könnt eigene Profile anlegen mit spezifischen Konfigurationen und so immer das beste Erlebnis für das jeweilige Spiel erreichen. Zum Launch soll es fünf HRTFs geben und evtl folgen weiter auf die Spieler angepasste Geräte. Die Spiele werden hunderte Soundquellen bieten. Mit Hilfe eines Quellorts soll eine bessere Wahrnehmung erreicht werden. Mit der neuen 3D-Audio-Technologie wird das Spielgefühl deutlich realistischer. Dies soll sowohl für Spieler mit Headsets und auch ohne funktionieren. An letzterem Setting arbeitet Sony noch.
Playstation, Zubehör und Spiele vorbestellen
Bei den nachfolgenden Händlern könnt ihr die neue Konsole sowie Zubehör und Spiele vorbestellen. Aktuell sind jedoch viele Konsolen ausverkauft und Bestellungen werden storniert.
Playstation 5 bei Amazon vorbestellen
Konsole
Zubehör
Spiele
Playstation 5 bei Mediamarkt vorbstellen
Konsole
Zubehör
Spiele
Playstation 5 bei Saturn vorbstellen
Konsole
Zubehör
Spiele
---
PSN, Xbox & Steam Cards [Ad]
---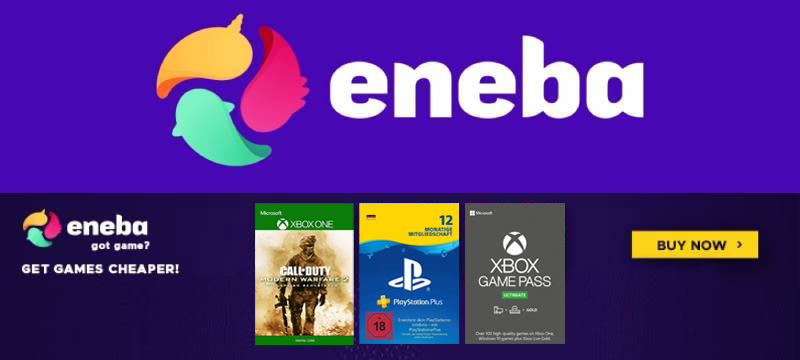 ---
Stay in touch
---
Mehr zu den Hardware Specs, den neuen Features des DualSense Conrtollers und der Konsole findet ihr in unserer Themenübersicht (hier klicken). Folgt uns gerne auf Facebook, Instagram und Twitter, um künftig keine News mehr zu verpassen.