Battlefield 6: Release für 2021 erneut bestätigt; der kommende Ableger soll neue Maßstäbe für die Next Gen setzen
Im Rahmen der gestrigen Investoren-Konferenz sprach EA auch über den kommenden "Battlefield" Ableger. Dieser erscheint Ende 2021 und soll neue Maßstäbe für das Franchise setzen, so Andrew Wilson weiter. Intern laufen bereits erste Spieletests und laut Wilson sei das Feedback durchweg sehr positiv. Das Studio arbeitet eng mit der Community zusammen, um deren Feedback in die Entwicklung einfließen zu lassen. Weiter heißt es, dass EA den Entwicklern ein zusätzliches Jahr für die Entwicklung gegeben hat. Aus diesem Grund erscheint in diesem Jahr kein neuer Teil, sondern erst im kommenden Jahr zur Weihnachtszeit.
Next Gen Vision
DICE ist bestrebt, für den kommenden "Battlefield"-Ableger eine echte Next Gen Vision umzusetzen. Durch die Leistung der neuen Konsolen werden viele zusätzliche Möglichkeiten geboten. Genaue Details dazu, was sich EA und DICE unter einer echten Next-Gen-Vision vorstellen oder welches Setting uns erwartet, blieben außen vor. Es ist aber davon auszugehen, dass wir einen höhren Grad an Levolution zu sehen bekommen und auch höhere Spielerzahlen auf noch größeren Karten.
Darauf deuten auch Leaks aus den letzten Monaten hin. Unter anderem haben wir erfahren, dass DICE für "Battlefield 6" Matches mit bis zu 128 Spielern plant. Zudem heißt es, dass neben der PS5, Xbox Series X|S und PC Version auch einer "Feature-Limited-Version" für die Last Gen Konsolen PS4 und Xbox One veröffentlichen will. Bei dieser soll ein kleiner Teil des Teams Modifikationen vornehmen. Des Weiteren sprechen die Leaks der letzten Monate von einem modernen Setting, das in Richtung "Battlefield 3" gehen soll. Auch standen Gerüchte im Raum, dass eine zusätzliche Remaster Version von "Battlefield 3" als Teil des "Battlefield 6" Bundles angeboten werden soll. Hier gibt es jedoch inzwischen widersprüchliche Aussagen von verschiedenen Quellen. Also bleibt abzuwarten, ob auch eine Neuauflage erscheint. Wir werden euch weiter auf dem Laufenden halten.
Die Enthüllung von "Battlefield 6" ist im Frühling 2021 geplant. Vermutlich also irgendwann im April.
Das Statement der Investorenkonferenz gibt es hier:
DICE is creating our next Battlefield game with never before seen scale. The technical advancements of the new consoles are allowing the team to deliver a true next-gen vision for the franchise. We have hands on play testing underway internally and the team has been getting very positive feedback on the game as we've begun to engage our community. The next Battlefield is set to launch in holiday 2021, we're excited to share a lot more about the game in the spring.
As we think about Battlefield next year again you heard me talk about we're doing internal play testing. We're starting to go out to our community and get feedback. I was part of the product review last week. We have rallied that entire studio around the development of Battlefield specifically. We've given them an extra year of development.

 

You'll remember to ensure that they can in fact build a true next-gen vision around that game. DICE is one of the most talented studios on the planet and we've been able to add leadership from our EA SPORTS business and David Rutter who understands both live services and the rigor of development. We've brought in talent from across the industry who have really bolstered our belief and our confidence in our ability to launch that game next year. So lots more to come in the next couple of months.
---
Guthaben, Gamecards & mehr [Anzeige]
---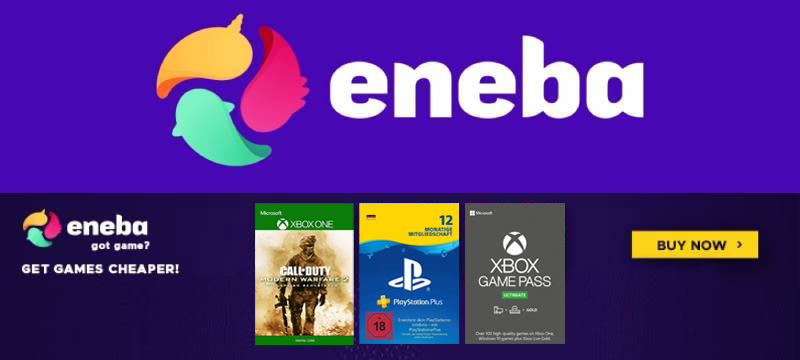 ---
Stay in touch
---
Weitere Leaks, Patch Notes und Infos zum Spiel findet ihr in unserer Themenübersicht (hier klicken). Folgt uns gerne auf Facebook, Instagram und Twitter, um künftig keine News mehr zu verpassen.