Battlefield 6: Neue Details zum diesjährigen Abelger
EA hatte bereits im Rahmen der Investorenkonferenz in dieser Woche ein wenig über "Battlefield 2021" gesprochen. Dabei hat der Publisher angedeutet, dass man das Gameplay auf eine neue Ebene heben wird. Das bedeutet größere Karten, ein höherer Zerstörungsgrad, noch mehr Handlungs- sowie Interaktionsmöglichkeiten und einiges mehr. Der bekannte Insider "The Long Sensation" hat nun weitere Informationen von seinen Quellen erhalten. Nachfolgend erfahrt ihr mehr dazu.
Levolution / Zerstörungsgrad
Wie der Insider unter Bezug auf seine Quellen berichtet, wird im kommenden Ableger nahezu jedes Gebäude zerstörbar sein. Dies ist im Vergleich zu den vorherigen Teilen ein riesiger Sprung. Dort waren es nur bestimmte Gebäude, die dem Erdboden gleich gemacht werden konnten. Es wird natürlich auch ein paar Ausnahmen geben. So können beispielsweise Gebäude, in denen sich ein Objective, also eine Flagge etc. befindet, nicht auf dem Ziel einstürzen. Zwar können die Umgebung und das Gebäude zerstört werden und diese Zerstörung dazu führen, dass ihr euch einen anderen Weg zu eurem Ziel suchen müsst, aber das Ziel selbst kann nicht zerstört werden.
Außerdem werden Gebäude nicht mehr in einem vorbestimmten Muster zusammenkrachen, wie man es beispielsweise vom Schanghai Tower in "Battlefield 4" kennt. Wie oder ob ein Gebäude einstürzt, hängt ganz davon ab, an welchen Stellen es getroffen wird. Würdet ihr beispielsweise diesen Turm seitlich unter Beschuss nehmen und tragende Elemente zerstören, würde das Gebäude zur Seite einstürzen. Es ergeben sich also immer neue Muster und dadurch auch eine ganz neue strategische Komponente im Spiel.
Squads & Platoons
Auch in "Battlefield 6" gibt es wieder Squads. Diese bestehen wieder wie in den vorherigen Teilen aus 4 Spielern, die eine bestimmte Klasse spielen. Also Engineer, Scout etc. Außerdem gibt es im kommenden Ableger Platoons. Diese werden als Unit bezeichnet und setzen sich aus mehreren Squads zusammen. Derzeit ist aber noch nicht festgelegt, wie viele Squads innerhalb einer Unit spielen werden. Das sind noch Dinge, die gebalanced werden müssen. Derzeit werden intern Builds getestet mit 3 und 5 Squads pro Unit. Mit dem neuen Feature kann dann ein Leader die Ziele für mehrere Squads vorgeben. Auch das klingt nach einem sehr interessanten Ansatz.
Crossplay
Den Quellen von Long Sensation zu folge soll "Battlefield 6" auch Crossplay zwischen PC, Xbox und Playstation unterstützen. Ebenfalls ist die Rede davon, dass die Last Gen Konsolen Crossplay unterstützen könnten. Allerdings ist es fraglich, wie dies geregelt sein wird. Die Last Gen Version soll aufgrund ihrer technischen Defizite im Vergleich zur neuen Konsolengeneration und dem PC in einigen Funktionen eingeschränkt sein.
Battle Pass
Auch soll es einen Battle Pass geben. Dieser ist ähnlich aufgebaut, wie man das von vergleichbaren Spielen bereits kennt. Eine bestimmte Anzahl an Stufen, die Belohnungen mit sich bringen und eine vorgegebene Zeit, in der diese erspielt werden können.
Free To Play Komponente
Zu guter Letzt heißt es, dass "Battlefiled 6" auch eine Free-to-Play-Komponente haben wird. Weitere Details dazu nannten die Quellen nicht. Aber hier ist vermutlich der Battle Royale Modus gemeint. Zumindest würde dies mehr Sinn ergeben, als Teile des Hauptspiels gratis anzubieten. Da "Call of Duty" mit "Warzone" ein ähnliches Konzept erfolgreich etabliert hat, liegt es nahe, das EA hier ebenfalls ein eigenes Pferd ins Rennen schicken möchte.
---
Guthaben, Gamecards & mehr [Anzeige]
---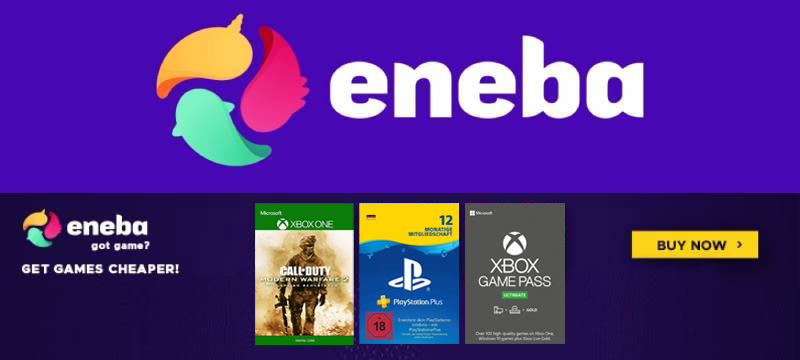 ---
Stay in touch
---
Weitere Leaks, Patch Notes und Infos zum Spiel findet ihr in unserer Themenübersicht (hier klicken). Folgt uns gerne auf Facebook, Instagram und Twitter, um künftig keine News mehr zu verpassen.