Battlefield 2021: [Korrektur] Informationen zur Kampagne wurden Fehlinterpretiert
Die Informationen zur Kampagne aus unserem aktuellen Leak zu "Battlefield 2021" wurden leider fehlinterpretiert. Den Quellen zufolge handelt es sich dabei nicht um Details zur Kampagne des Spiels, sondern lediglich um die Hintergrundgeschichte. Weiter heißt es, dass es zum Einzelspieler zur Zeit noch gar keine Informationen gibt. Es könnte sogar darauf verzichtet werden, zumindest wenn es nach dem letzten Stand von 2019 geht. Dies ist aber definitiv etwas, dass sich inzwischen geändert haben könnte. Auch die Information zur Koop-Erfahrung ist eine Fehlinterpretation von Tom Handerson. Er erklärt auf Nachfrage, dass er dies fälschlicherweise angenommen hatte, aufgrund einer Beschreibung, in der es hieß: "spielt mit euren Freunden im Squad".
Info was essentially describing the lore of the title and said "play with friends in your squad", so assumptions were made on my part.

So far no concrete info on Co-op and campaign tbf https://t.co/3krnn3GSua

— Tom Henderson (@_Tom_Henderson_) March 30, 2021
Wir möchten uns hiermit für die Fehlinterpretation entschuldigen. Wir wollten euch wie gewohnt schnell auf dem Laufenden halten und hatten auch keinen Grund, an den Aussagen von Tom Handerson zu zweifeln. Dieser trat in der Vergangenheit mehrfach mit akkuraten Details zu Titeln in Erscheinung, noch bevor diese enthüllt wurden und es gibt keinen Grund für ihn, zu Lügen und damit seinen Ruf aufs Spiel zu setzen. Da er aber auch nur ein Mensch ist, der mal etwas falsch interpretieren kann, sind Irrtümer eben nicht ausgeschlossen. Nichtsdestotrotz sind die Informationen, die er im Bezug zum Mehrspieler Modus und der Hintergrundgeschichte geteilt hat, weiterhin als glaubhaft einzustufen.
Was über Battlefield bekannt ist
Die Informationen, die fälschlicherweise als Kampagnendetails einsortiert wurden, treffen alle auf den Multiplayer zu. Der neue Teil spielt irgendwann in einer nahen Zukunft, etwa um 2030 herum und ist ein direkter Nachfolger von Battlefield 4. Im Multiplayer spielt ihr in der Rolle einer Spezialeinheit, welche aus Mitgliedern der anderen gefallenen Supermächte aus Europa und China besteht. Diese werden von einer der beiden verbliebenen Supermächten USA und Russland angeheuert, um für sie zu kämpfen.
Der Multiplayer wird weiter als eine Art "Battlefield 3 und Battlefield 4 auf Steroiden" beschrieben. Er bietet ein neues Ausmaß der Zerstörung (nahezu jedes Gebäude wird zerstörbar sein). Außerdem werden Gebäude nicht mehr in einem vorbestimmten Muster zusammenkrachen, wie man es beispielsweise vom Schanghai Tower in "Battlefield 4" kennt. Wie oder ob ein Gebäude einstürzt, hängt ganz davon ab, an welchen Stellen es getroffen wird. Würdet ihr beispielsweise diesen Turm seitlich unter Beschuss nehmen und tragende Elemente zerstören, würde das Gebäude zur Seite einstürzen. Es ergeben sich also immer neue Muster und dadurch auch eine ganz neue strategische Komponente im Spiel.
Kampfrollen & neue Features
Ihr könnt wie gewohnt in den Kampfrollen einer der 4 Klassen als Teil eines Squads spielen. Zusätzlich zu den Squads gibt es außerdem Platoons. Diese werden als Unit bezeichnet und setzen sich aus mehreren Squads zusammen. Mit dem neuen Feature kann dann ein Leader die Ziele für mehrere Squads vorgeben. Außerdem werden die Klassen neben den einzigartigen Gadgets auch über einzigartige Fähigkeiten verfügen. Diese kann man mit den Perks von "Call of Duty" vergleichen. So könnt ihr z.B. mit der Aufklärerklasse leiser laufen oder mit einem Sturmsoldaten länger Sprinten.
Erfahrung der nächsten Generation
DICE hatte bereits angedeutet, dass man das Gameplay auf eine neue Ebene heben wird. Das bedeutet größere Karten, ein höherer Zerstörungsgrad, noch mehr Handlungs- sowie Interaktionsmöglichkeiten und einiges mehr.
---
Guthaben, Gamecards & mehr [Anzeige]
---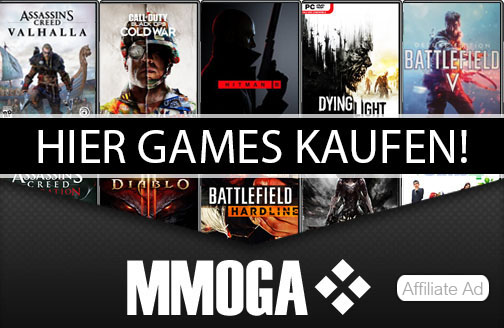 ---
Stay in touch
---
Weitere Leaks, Patch Notes und Infos zum Spiel findet ihr in unserer Themenübersicht (hier klicken). Folgt uns gerne auf Facebook, Instagram und Twitter, um künftig keine News mehr zu verpassen.