Battlefield 2021 wird ein Sequel zu "Battlefied 4"
Update: 18:00 Uhr, 30. März 2021:
Die Informationen zur Kampagne aus unserem aktuellen Leak zu "Battlefield 2021" wurden leider fehlinterpretiert. Den Quellen zufolge handelt es sich dabei nicht um Details zur Kampagne des Spiels, sondern lediglich um die Hintergrundgeschichte. Weiter heißt es, dass es zum Einzelspieler zur Zeit noch gar keine Informationen gibt. Es könnte sogar darauf verzichtet werden, zumindest wenn es nach dem letzten Stand von 2019 geht. Dies ist aber definitiv etwas, dass sich inzwischen geändert haben könnte. Auch die Information zur Koop-Erfahrung ist eine Fehlinterpretation von Tom Handerson. Er erklärt auf Nachfrage, dass er dies fälschlicherweise angenommen hatte, aufgrund einer Beschreibung, in der es hieß: "spielt mit euren Freunden im Squad".
Info was essentially describing the lore of the title and said "play with friends in your squad", so assumptions were made on my part.

So far no concrete info on Co-op and campaign tbf https://t.co/3krnn3GSua

— Tom Henderson (@_Tom_Henderson_) March 30, 2021
Wir möchten uns hiermit für die Fehlinterpretation entschuldigen. Wir wollten euch wie gewohnt schnell auf dem Laufenden halten und hatten auch keinen Grund, an den Aussagen von Tom Handerson zu zweifeln. Dieser trat in der Vergangenheit mehrfach mit akkuraten Details zu Titeln in Erscheinung, noch bevor diese enthüllt wurden und es gibt keinen Grund für ihn, zu Lügen und damit seinen Ruf aufs Spiel zu setzen. Da er aber auch nur ein Mensch ist, der mal etwas falsch interpretieren kann, sind Irrtümer eben nicht ausgeschlossen. Nichtsdestotrotz sind die Informationen, die er im Bezug zum Mehrspieler Modus und der Hintergrundgeschichte geteilt hat, weiterhin als glaubhaft einzustufen. Eine Korrekte Auflistung aller bekannten Informationen zum Multiplayer findet ihr in unserem korrigierten Beitrag (hier klicken).
Ursprüngliche Meldung
Gestern hatten Quellen aus dem Entwicklerumfeld weitere Details zum diesjährigen "Battlefield" Ableger verraten. Darunter den Namen sowie Details zum Setting und einigen neuen Features für den Multiplayer und die Kampagne. Darunter, dass es künftig neben Gadgets auch spezielle Fähigkeiten für eure Klassen geben wird und dass die Kampagne eine Koop-Erfahrung bietet. In unserem Beitrag dazu wurden leider zwei Details vergessen. Diese möchten wir euch auf diesem Wege nachreichen.
Wie wir euch bereits berichtet hatten, wird der diesjährige Ableger einfach nur "BATTLEFIELD" heißen und in einer nahen Zukunft spielen, etwa 10 Jahre von heute an. Die Story wird also irgendwann um das Jahr 2030 herum angesiedelt sein. Jedoch hatten die Quellen unglücklicherweise vergessen, zwei kleinere Details zu erwähnen. Der kommende Teil ist eine direkte Fortsetzung von "Battlefield 4" aus dem Jahr 2013. Darüber hinaus wurde ein Detail zu den Protagonisten der Kampagne vergessen.
Wie bereits gestern erwähnt, geht es in der Kampagne um euch und eure Spezialeinheit und sie wird von den letzten verbliebenen Supermächten USA und Russland rekrutiert. Während der Geschichte könnt ihr euch aussuchen, für wen ihr in die Schlacht zieht. Das Detail, welche vergessen wurde, war, dass eure Spezialeinheit aus Mitgliedern der anderen gefallenen Supermächte aus Europa und China besteht.
---
Guthaben, Gamecards & mehr [Anzeige]
---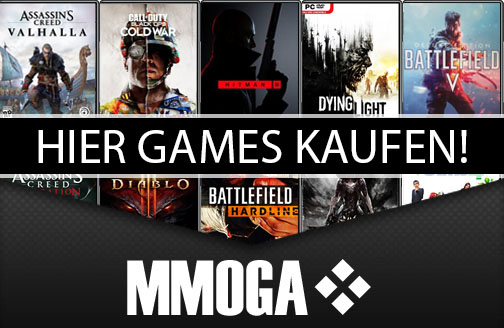 ---
Stay in touch
---
Weitere Leaks, Patch Notes und Infos zum Spiel findet ihr in unserer Themenübersicht (hier klicken). Folgt uns gerne auf Facebook, Instagram und Twitter, um künftig keine News mehr zu verpassen.