Call of Duty: Warzone | Werbespot mit Young Thug enthüllt Version von Verdansk in den 1980er Jahren vor dem Wiederaufbau
Heute wurde die unfertige Version eines bis dato unveröffentlichten Werbespots zu "Call of Duty: Warzone" veröffentlicht. Der Clip wurde auf dem Twitter-Account von @OnThinIce hochgeladen und soll vermutlich in den kommenden Wochen enthüllt werden. Darin zu sehen sind unter anderem der US-Rapper Young Thug sowie Jack Harlow und weitere Protagonisten, die mit einem Helikopter über Verdansk fliegen, während es zu einer Transformation der Stadt kommt. Letztere offenbart die wohl interessantesten Details. Denn man bekommt hier eine Version der Karte Verdansk zur Zeit des Kalten Krieges zu sehen, noch vor dem Wiederaufbau. Zusätzlich kann man aber auch Teile der neuen Karte sehen.
Inzwischen kam es leider zu einem Copyright Anspruch durch Activision und das Video wurde gelöscht. Es war allerdings schon zu spät, denn Screenshots einiger Kartenabschnitte, die Sehenswürdigkeiten (POIs) der 1980er Version von Verdansk zeigen, können inzwischen auf diversen Portalen gefunden werden. Auch gab es erneute Uploads des Videos.
Die Sehenswürdigkeiten aus dem Video
Das Video gewährte unter anderem einen Blick auf den Damm, das Stadion, den Airport und umliegende Landschaften. Sie alle verwandelten sich in eine frühere Version ihrer selbst. So wurde beispielsweise aus dem geschlossenen Stadion ein offenes Feld. Darum herum sieht man einen Kran, der Start der Bauarbeiten steht kurz bevor. Offene Landschaften und Wälder verwandeln sich in Stadtgebiete und Plätze, wo nun Satellitenschüsseln aufgestellt sind. Der Damm hat sich in eine Brücke verwandelt. Auch eine 80er-Jahre U-Bahn und Flugzeuge sind zu sehen. Nachfolgend haben wir für euch ein paar der Screenshots, die über die Plattform IMGUR.com geteilt wurden. Ihre Qualität lässt allerdings z.T. stark zu wünschen übrig.
Darüber hinaus wurden auch neue Teile der Karte gezeigt. Darunter die DUGA Radar Station, die Minen, ein Areal für Privatjets und mehr.
Einen genauen Termin für die Veröffentlichung des Werbeclips gibt es noch nicht. Aber wir vermuten, dass er kurz vor dem Start von Saison 3 enthüllt werden soll. Auch wirft das hier gezeigte Material einige Fragen bzgl. der neuen Karte auf. Quellen aus dem Entwicklerumfeld sprachen schon im letzten Jahr von einer komplett neuen Karte, die aus Abschnitten der Feuertruppkarten von "Black Ops Cold War" bestehen soll. Da im Video jedoch neben der Duga Radar Station und den Minen auch viele Bereiche von Verdansk zu sehen sind, ist unklar, wie sich alles zusammen fügt.
Es ist möglich, dass Teile von Verdansk beibehalten und mit den Bereichen der neuen Map verbunden sind oder aber, dass es Probleme bei der Portierung der Black Ops Cold War Karten in die neue Engine gegeben hat, die das Team zu einem überdenken der Pläne bewegt hat. Derzeit sprechen Insider davon, dass das Nuke-Event um den 22. April 2021 zum Start von Season 3 in "Call of Duty: Black Ops Cold War" stattfinden soll.
---
GAMING DEALS 'AD
---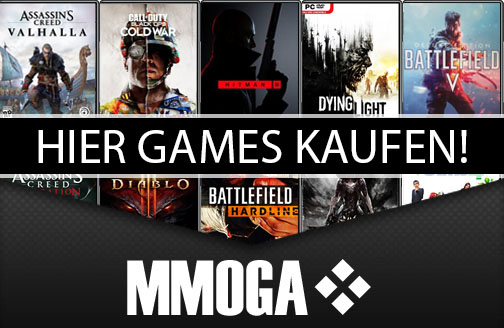 ---
Stay in touch
---
Weitere News, Patch Notes und Infos zum Spiel findet ihr in unserer Themenübersicht (hier klicken). Folgt uns gerne auf Facebook, Instagram und Twitter, um künftig keine News mehr zu verpassen. Wer auf der Suche nach einer Community ist, kann gerne in unserer Facebook Partnergruppe "Call of Duty Germany" vorbeischauen. Hier findet ihr Hilfestellungen, neue Mitspieler und vieles mehr. Wir suchen außerdem Verstärkung (M/W) für künftige Projekte. Wer Teil des Trippy Leaks Network werden möchte, kann sich gerne bei uns melden (hier klicken).