CoD: Vanguard x Black Ops Cold War | Vorschau auf neue Inhalte | Rundenbasierte Map & mehr
Treyarch hat eine Vielzahl neuer Inhalte in Arbeit. Dazu zählen eine neue rundenbasierte Karte für den Zombie Modus von "Call of Duty: Vanguard" sowie eine neue Multiplayer Map, Waffen und Zombie Updates für "Black Ops Cold War". Im nachfolgenden haben wir für euch alle wichtigen Informationen in der Zusammenfassung.
Vanguard Zombies
Nach dem Release von "Der Anfang" und "Terra Maledicta" sowie diversen saisonalen Updates konzentriert sich Treyarch nun auf rundenbasierte Maps. Hierzu sind einige umfangreiche Arbeiten notwendig, um euch ein rundenbasiertes Zombie-Erlebnis zu bringen. Unter anderem mussten einige Dinge von Grund auf neu für Vanguard entwickelt und getestet werden. Nun erhaltet ihr eine erste Vorschau.
"SHI NO NUMA" REBORN
Bei der nächsten Zombies-Karte für "Call of Duty: Vanguard" handelt es sich um eine Neuinterpretation von "Shi No Numa". Die Karte wurde ursprünglich für den Zombie Modus von "Call of Duty: World at War " entwickelt. In Saeson 3 wird sie in vollem Umfang zurückkehren. Dabei erwarten euch Verbesserungen und eine brandneue Hauptquest sowie Nebenquests. Außerdem erhält die Karte ein neues Gebiet zur Erkundung, eine neue Wunderwaffe inkl. Quest, die klassische Flogger-Falle und Elektroschock-Abwehr, überarbeitete Easter Eggs, neue Pack-a-Punch Camos und eine neue Dark Aether-Story. Erscheinen soll die Karte laut Treyarch nach dem Ende von Season 3. Offen bleibt die Frage, ob sie dann zum Start von Season 4 oder im Laufe von Season 4 zur Verfügung stehen wird.
Season 3 in Vanguard Zombies
Im Rahmen von Season 3 erwarten euch neue Battle Pass-Waffen, neue Waffen-Freischalt-Herausforderungen, 20 neue Saison-Herausforderungen mit einzigartigen Visitenkarten- und EP-Bonusbelohnungen sowie zusätzliche Fehlerbehebungen und Stabilitätskorrekturen für vorhandene Inhalte. Da Treyarch nun zur rundenbasierten Kartenentwicklung übergeht, wird Sacrifice das letzte Ziel sein, das dem Modus hinzugefügt wird. Außerdem wird es in Saison 3 auch Updates für den Black Ops Cold War Zombies Modus geben. Mehr dazu unter dem Abschnitt Black Ops Cold War Inhalte.
Black Ops Cold War Inhalte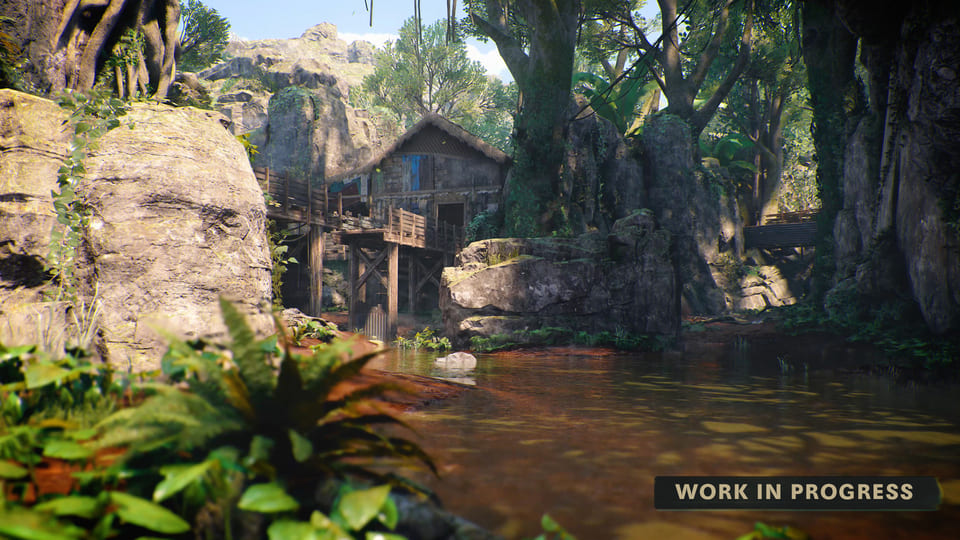 Auch für Black Ops Cold War hat Treyarch noch ein paar Inhalte für euch in der Pipeline. Hierzu zählen eine brandneue Fernkampfwaffe für Multiplayer, Zombies und Warzone sowie ein bekanntes Gesicht aus der Kampagne als neuesten Operator. Im Multiplayer wird mit Jungle ein weiterer Klassiker aus dem ersten Black Ops Teil in die 6v6-Rotation aufgenommen. Darüber hinaus plant Treyarch im späteren Verlauf noch eine neue Nahkampfwaffe, neue Operator-Skins, Waffenbaupläne, Finishing-Moves, Visitenkarten, Talismane, Embleme und andere Kosmetische Gegenstände sowie Store-Bundles hinzuzufügen.
In Zombies dürft ihr euch auf ein neues Easter Egg sowie Updates für Outbreak und Ansturm freuen. Außerdem wird ein neuer zeitlich begrenzter Modus namens Ausbruch Kollaps hinzugefügt. Dieser ist der geistige Nachfolger des im Oktober vorgestellten zeitlich begrenzten Modus in dem ihr euch in einem Zeitlimit von 10 Minuten einer immensen Welle von Zombies stellen und diese bis zur Exfil überleben müsst. Nachdem ihr eine von zwei zufälligen Regionen ausgewählt habt, geht der Kampf los und alle 2 Minuten erhöht sich die Schwierigkeit. Zudem wird ein neuer Elite Gegner, den ihr bereits aus FORSAKEN kennt, für die Ausbruch Region hinzugefügt.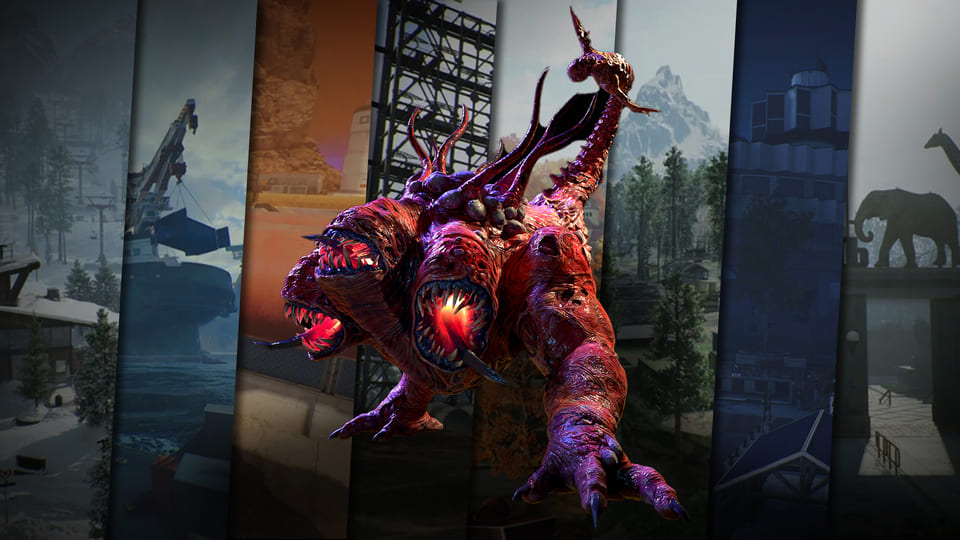 Für Ansturm werden in diesem Jahr gleich mehrere zeitlich begrenzte Modi erscheinen. An erster Stelle steht Onslaught Mystery Munitions, bei dem ihr mit einer zufälligen Waffe spawnt und nach jedem abgeschlossenen Surge eine andere zufällige Waffe erhaltet. Im Laufe der Saison erscheinen dann Onslaught Accelerated, Onslaught Diminishing Light und Onslaught Elite. Jeder zeitlich begrenzte Modus bietet euch eine eigene einzigartige Waffenbauplan-Herausforderung.
Ranked Play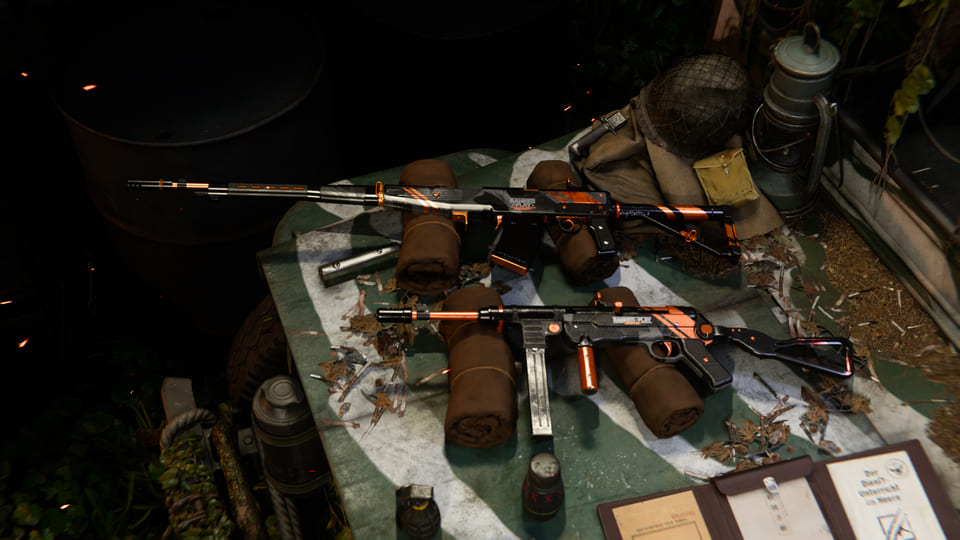 Zu Guter Letzt verlässt Ranked Play in Season 3 die Beta Phase und hält für euch neue Herausforderungen und Belohnungen bereit.
---
MERCH | NEUHEITEN
---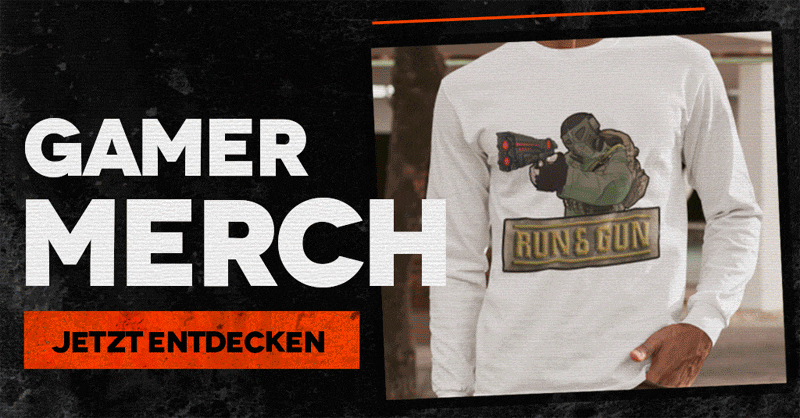 ---
Stay in touch
---
Weitere Leaks, Patch Notes,  Infos sowie Tipps und Tricks zum Spiel findet ihr in unserer Themenübersicht (hier klicken). Folgt uns gerne auf Facebook, Instagram und Twitter, um künftig keine News mehr zu verpassen. Wer auf der Suche nach einer Community ist, kann gerne in unserer Facebook Partnergruppe "Call of Duty Germany" vorbeischauen. Hier findet ihr Hilfestellungen, neue Mitspieler und vieles mehr.
---
---